House cleaning can be a difficult, tedious responsibility. If you have a busy schedule, it can also be tough to find time to clean and organize.
However, in order to maintain a healthy lifestyle, homeowners should take the time to do housekeeping tasks by enlisting the help of professional cleaners offering Gainesville house cleaning services.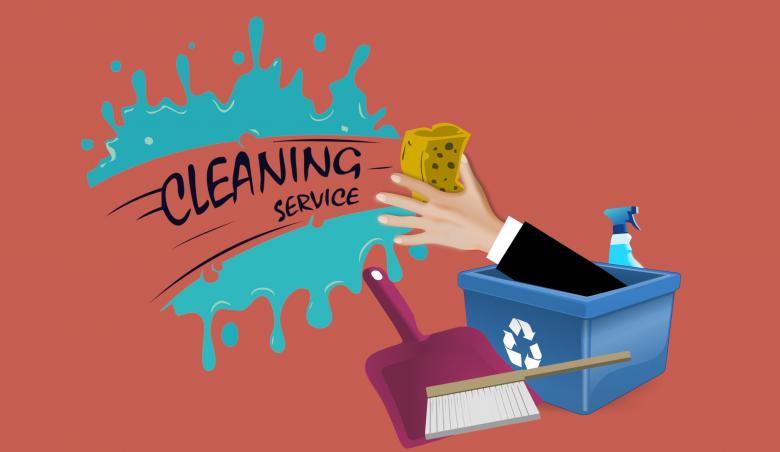 In this article, we will list some important tips for finding a reputable and reliable company that provides efficient assistance with the cleaning of your home.
Know What to Look For
First, you need to define what kind of house cleaning service you are looking for. To find the most reliable company for your needs, make a list of your personal requirements and standards.
Do you want to hire an individual cleaner or a professional crew? What is the ideal budget for your services? By identifying these details, you will have a much better chance of finding an adequate solution.
---
Read Also:
---
Get Referrals and Check Out Reviews
After you have a list of companies and a clear idea of what to look for, you should check out their online reviews. A quick Web search should point you in the right direction. Good companies will usually have reviews or testimonials from satisfied customers on their websites.
Check them out to get an idea of the kind of work they do, how professional they are, and how much they cost. If a company does not have any reviews, it probably is not very good at what it does, unless it is new and has just started operating, in which case it may be worth your time to give them a try. You can also ask for friends and family's recommendations.
Interview The Service Company or Cleaner
After you have made a shortlist of companies, you should schedule an interview with their representatives and ask them any questions that you might have. Can the company provide references? Does it offer insurance and a guarantee? How long has it been in business? What kind of equipment does it use? What is its cleaning process like? Do not be afraid to ask any other questions that come to mind.
The company should answer all your questions during the initial interview. If they do not seem honest or transparent, then you should probably look for another service.
Schedule Your Services
Now that you have finished with the interview, you should schedule your house cleaning services. After the service has been scheduled, notify your cleaner about the day and time that they can come. This way, you know when the cleaning service will arrive, and your home will be ready for them.
Define Your Agreement
After the interview, you should have a good idea of what kind of house cleaning assistance you need. Based on this information, you should be able to arrive at a fitting agreement. Make sure the contract is clear about all the details, including the type of cleaning service that you want and the frequency with which it will be provided.
Also, make sure there is an estimate or price quote for all of your services. After this has been agreed upon and signed by both parties, consider yourself set up for some professional help with cleaning your home!
Know What They Take Care of and What Your Job Is
When an individual or crew shows up to clean your home, make sure that you understand what part of the cleaning process they will handle and what part is going to be your responsibility. Unless you have a specific request, the cleaners hired to help you with cleaning will take care of just about everything for you.
You should also know what needs to be taken care of before the house cleaning service arrives. For example, if you are supposed to take out the trash and set up cleaning supplies for them, then make sure you do so. This way, the cleaners will be able to get right to work when they arrive.
As you can see, it can be quite simple to find a reputable house cleaning service that is going to do a good job for you. Armed with the right information, you can easily find the best house cleaning company around.
However, be sure to fully understand what is included in the work to be done and what your specific role is in the cleaning process. By doing these things, you can ensure that you will get the most out of your house cleaning services.