If you were to have a dream kitchen, how would it be? Will it have the fanciest of appliances, sparkling tiles, and gleaming countertops?
Will it have abundant storage, a separate sink for prepping your food, a walk-in pantry, and a separate butler's pantry? Most importantly, will you ever consider having a scullery kitchen?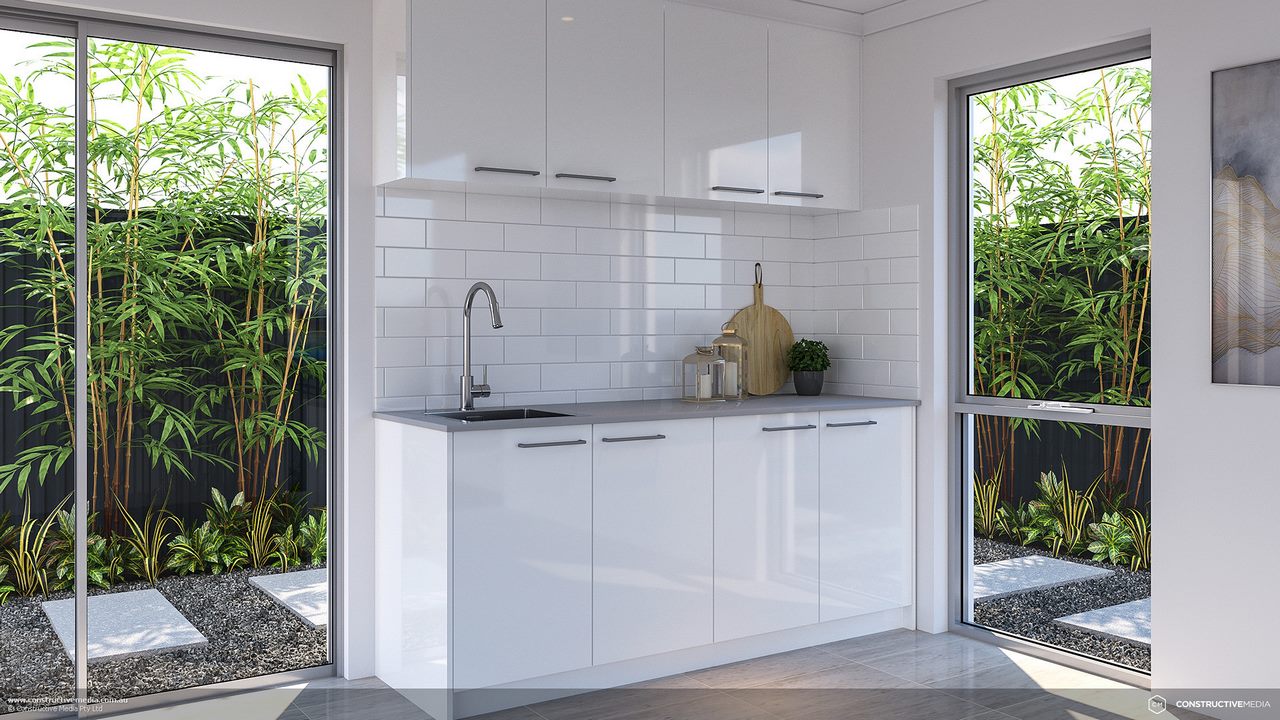 If you are not familiar with what a scullery kitchen is, prepare to be amazed! This blog will walk you through the purpose and the benefits of a scullery kitchen and why you should consider having one in your dream house!
If interested, you can also reach out to Tenafly kitchen contractors to know more about the scullery kitchen options along with other kitchen additions!
What is a Scullery Kitchen?
A scullery is generally a supplementary small kitchen, more like a second kitchen primarily used for the unsightly work of cleaning and storing away dishes.
Ideally, this kitchen will offer more workspace, clean-up space, and sinks, concealing the main kitchen's messy cooking and cleaning activities.
The primary element is to incorporate plenty of storage space, abundant counter space, and a sink that takes care of all your cleaning-up requirements.
However, you can personalize your scullery design to accommodate your specific household needs.
If you are considering upgrading your luxury kitchen, a scullery is something that you might want to fit into the plan!
Scullery Kitchen-Then and Now!
Traditionally, sculleries were incorporated in Victorian homes or English manors when the happenings of the kitchen were not meant to be witnessed.
Of course, we are talking about privileged homeowners with huge mansions, grand kitchens, scullery maids, kitchen staff, butlers, and more!
While the times have changed considerably, some people nowadays still prefer sculleries because they can have the messiest parts of meal preparation and cleanup hidden away out of view of their guests.
This is especially great for a household that likes to entertain a lot as it allows the main kitchen to stay immaculate and ready for hosting and assembling drinks and food.
In modern luxury homes, a scullery backing the real kitchen can be extremely convenient during entertaining and quiet and is a practical and aesthetic addition to your dream kitchen.
---
Read Also:
---
Reasons Why You Should Consider a Scullery Kitchen
Immense Storage Possibilities
Having a scullery allows for lots of extra space for your cooking pots and pans as well as cooking appliances.
Most sculleries come with intense cabinetry, so storage is something that you won't have to worry about.
Sculleries also extend opportunities to be used as food pantries and butler's pantries, dry food storage, silverware, serving dishes, and any heirloom china that demands to be tucked away!
Extend Food Prep and Cooking Opportunities
This works well for those with extended families or people who like to welcome guests and arrange large meals, as it extends the area of food prep, cooking, and cleaning.
It also allows more people to help out in the preparation of the food.
All that extra kitchen prep sink for clean-up also permits more people to be included in clean-up.
This is great for families who like to cook together or couples who like to have date night baking together, without the space running scarce!
Hide the Mess Away
The scullery kitchen is the perfect hideaway for all your kitchen mess. Whether it is a cooking mess or the whole clean-up procedure, it can stay out of the guest's peripheral vision.
Another wonderful benefit of having an additional kitchen is that you can do the disordered prep work there and keep your central kitchen tidy for hosting guests.
Also, after an entertaining session, the dirty dishes can be tucked away after a meal, out of your guests' line of sight, so that they don't have to see it, and nor do you!
Be Creative Interior Design Opportunity
Since the scullery or secondary kitchen is tucked away from the visible areas of the house, it offers a lot of liberties in terms of materials used, designs, color, and creativity.
It allows space for more experimentation with color, whimsical prints, and playful designs.
The homeowners can also go with lower-cost materials since they will be out of sight of guests.
Agreeing to get a scullery kitchen in your house is not something that most people will consider necessary or very practical and cost-efficient.
However, when considered, it is a phenomenal and revolutionary idea, especially for a huge household with many family members who entertain a lot and are social butterflies. This can prove to be a handy extension to your house!