Experiencing a house fire can be a devastating and traumatic event. It's natural to wonder if there's any hope for rebuilding and recovering from such a loss.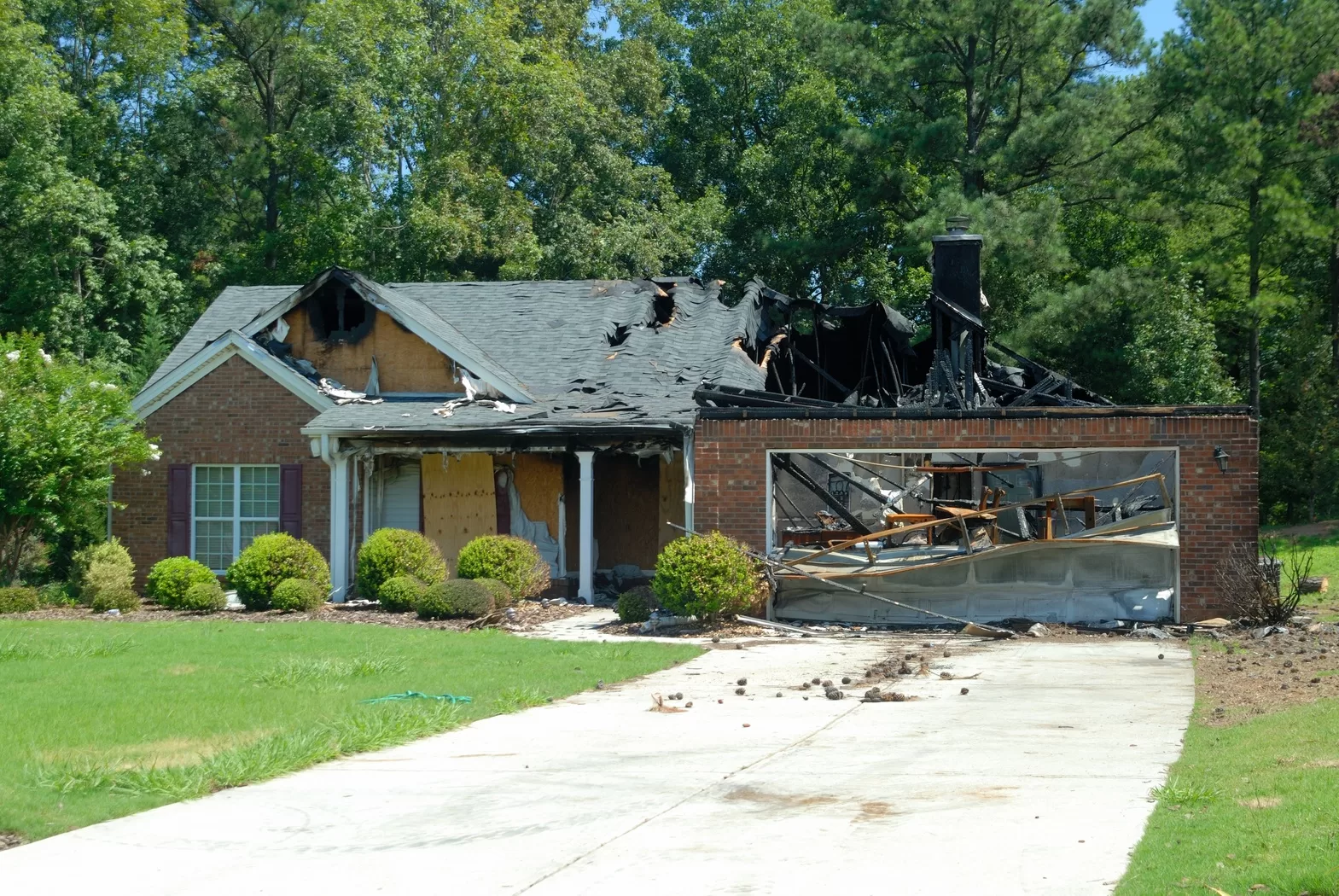 The good news is that there is always a way forward, and with the right approach, you can rebuild your home even better than before.
In this blog post, we'll explore the steps and strategies to help you rebuild and create a safe, comfortable, and resilient living space.
Plus, learn from local experts that have experience dealing with fire restoration projects so that you are fully educated on the cleanup process!
Assessing the Damage and Safety Precautions:
The first step after a house fire is to assess the damage and ensure the safety of your property.
This section will guide readers in conducting a thorough evaluation, including structural integrity, electrical systems, and air quality.
It will also highlight the importance of hiring professionals to handle hazardous materials and secure the site.
In addition to the devastating impact of a fire, it's important to recognize the potential water and mold damage that can follow in its wake.
Firefighters' efforts to extinguish the flames often involve large amounts of water, saturating walls, floors, and belongings.
This excessive moisture creates an ideal environment for mold growth, posing health risks and further jeopardizing the integrity of your property.
According to DryTech San Diego, "At DryTech, we understand the interconnected nature of fire, water, and mold damage.
That's why our comprehensive approach includes not only addressing the immediate fire-related issues but also conducting thorough assessments to identify and mitigate any water damage and mold growth.
By coordinating directly with your insurance company, we can streamline the claims process and swiftly implement the necessary restoration measures to restore your home to its pre-fire condition, ensuring a safe and mold-free living environment for you and your loved ones."
Working with Insurance and Financial Considerations:
Navigating insurance claims and understanding your coverage can be complex.
This section will provide tips on documenting the damage, communicating with your insurance company, and maximizing your claim.
Additionally, it will explore alternative financial resources and assistance programs available for fire victims.
---
Read Also :
---
According to SERVPRO of West Bronx, "An experienced and reputable fire damage restoration company will work directly with your homeowner's insurance company to help navigate this part of the process.
By eliminating this stress, homeowners can focus on more pressing matters and leave this daunting task to a team like ours that has experience speaking the language of insurance."
Creating a Rebuilding Plan: Rebuilding your home requires careful planning and decision-making.
This section will discuss essential considerations, such as working with architects, contractors, and engineers to develop a detailed rebuilding plan.
It will also touch upon factors like zoning regulations, permits, and design options to help homeowners make informed choices.
Incorporating Fire-Safety Features:
One valuable lesson from a house fire is the importance of fire prevention and safety.
This section will emphasize the significance of integrating fire-resistant materials, installing smoke detectors, fire alarms, and sprinkler systems.
It will also provide insights into creating an evacuation plan and educating family members on fire safety practices.
Designing for Resilience:
Rebuilding provides an opportunity to enhance your home's resilience against future fire incidents.
This section will explore design strategies, such as fire-resistant landscaping, strategic placement of windows and doors, and the use of non-combustible materials.
It will also highlight the benefits of modern fire-resistant technologies and systems.
Emotional Recovery and Support:
Coping with the aftermath of a house fire involves emotional healing for both homeowners and their families.
This section will address the psychological impact of the event and offer guidance on seeking support from professionals, support groups, and community resources.
It will emphasize the importance of self-care during the rebuilding process.
Learning from the Experience:
While a house fire is undoubtedly a traumatic event, it can also serve as a catalyst for personal growth and resilience.
This section will encourage readers to reflect on the experience, share lessons learned, and inspire others facing similar challenges.
It will provide uplifting stories of individuals who have successfully rebuilt their lives after a fire.
Conclusion:
Rebuilding after a house fire may seem overwhelming, but it's important to remember that there is hope and a way forward.
By following the steps outlined in this blog post, you can not only rebuild your home but also create a safer and more resilient living environment.
Remember, the human spirit is resilient, and with support, determination, and proper planning, you can rise from the ashes and rebuild better than ever before.