Trees are more than just silent witnesses to the passage of time – they hold immense potential to transform the landscape of businesses, making a lasting impression on customers and employees alike.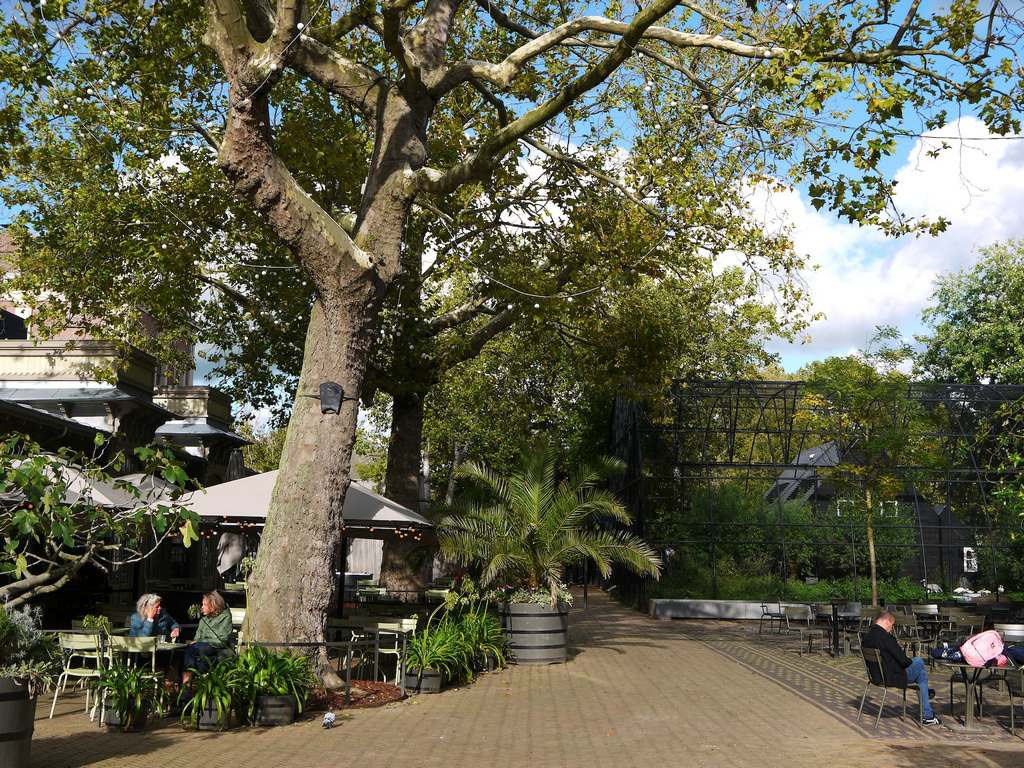 While their grandeur and beauty are undeniable, it is crucial for businesses to recognize the significance of a commercial tree service in harnessing the full range of benefits they offer.
From enhancing curb appeal to improving energy efficiency, businesses can unlock a multitude of advantages by investing in the care and upkeep of their arboreal companions.
This article will delve into the importance of regular tree maintenance and explore how it can positively influence everything important for your business, from customer perception to employee productivity and even environmental sustainability.
Enhancing Curb Appeal
When it comes to running a successful business, first impressions are crucial. So, it's logical then that the exterior of a commercial property plays a pivotal role in attracting your potential customers and establishing credibility.
In this regard, trees serve as nature's elegant adornments that can transform an ordinary business space into an inviting and visually appealing environment.
Well-maintained trees can significantly enhance the curb appeal of your business property.
Just picture a row of tall, lush trees swaying gently in the breeze, their vibrant foliage casting a natural shade over the entrance.
This scene exudes a sense of tranquility; it makes passersby pause and take notice.
The visual impact of trees, whether lining the driveway or dotting the landscape, adds a touch of sophistication and charm to any business setting.
---
Read Also :
---
In addition to their visual appeal, trees also contribute to a more pleasant and comfortable atmosphere for both your customers and employees.
The shade provided by well-placed trees can create a respite from the sun's glare and make outdoor spaces more enjoyable for customers to linger or employees to take a break.
This fully natural outdoor experience can further foster a positive impression of your business and encourage customer loyalty.
Boosting Employee Productivity and Morale
Nurturing a productive and motivated workforce is essential for any organization, especially today.
While various factors can contribute to employee satisfaction, one often underestimated aspect is the presence of trees and nature in the workplace.
Regular tree maintenance not only beautifies the surroundings but also has a profound impact on employee well-being and productivity.
Exposure to nature has numerous benefits for everyone.
Spending time in green spaces can reduce stress levels, boost one's mood, and enhance overall mental well-being.
By incorporating trees into your workplace environment, you can provide your employees with a natural respite from the demands of their daily tasks and create a sense of calm and relaxation.
Trees also contribute to a healthier and more pleasant work environment.
They act as natural air filters because they absorb harmful pollutants and release clean oxygen into the air.
This purification effect can help improve indoor air quality and reduce the risk of respiratory issues.
Breathing fresh, clean air can lead to fewer sick days and higher energy levels, allowing your employees to focus better and perform at their best.
Improving Energy Efficiency
In an era of increasing environmental awareness and rising energy costs, many businesses are constantly seeking ways to reduce their carbon footprint and optimize energy efficiency.
It may sound surprising to you, but one effective strategy to achieve these goals actually lies in the realm of regular tree maintenance.
By strategically planting and caring for trees, your businesses can harness nature's power to improve energy efficiency and achieve substantial cost savings.
So, here are some ways in which trees contribute to energy efficiency:
Natural Shade
When strategically positioned around a commercial property, trees can act as living shields that block the sun's rays from directly hitting buildings and all paved surfaces.
This shading effect helps to reduce the amount of heat absorbed by structures and leads to a significant decrease in cooling demands during hot summer months.
By lowering the reliance on air conditioning systems, your business can save a considerable amount of energy and reduce cooling costs.
Reducing Heat Loss
During colder seasons, trees play a crucial role in blocking cold winds and reducing heat loss from buildings.
Acting as natural windbreakers, they create a protective barrier that minimizes the impact of harsh winds.
By reducing the amount of heat escaping through windows, doors, and walls, trees help to lower heating demands and decrease energy consumption.
Achieving Sustainability Goals
Improving your energy efficiency through trees aligns with sustainability goals and environmental stewardship.
By reducing the energy demands of buildings, your business can significantly decrease its greenhouse gas emissions and contribute to a greener, more sustainable future.
This commitment to environmental responsibility not only benefits the planet but also enhances your reputation and attracts eco-conscious customers and stakeholders.
Environmental Benefits
In a world grappling with environmental challenges, all businesses have a unique opportunity to contribute to the well-being of the planet.
Regular tree maintenance not only enhances the aesthetic appeal of your property but also offers significant environmental benefits that should not be overlooked.
Here are the most important ones:
Improving Air Quality
Trees are truly nature's air purifiers.
Through the process of photosynthesis, trees absorb carbon dioxide (a major greenhouse gas responsible for climate change) and release oxygen into the atmosphere.
By increasing the tree canopy cover on commercial properties, your business can actively participate in reducing carbon emissions and mitigating the impacts of climate change.
Combating Heat Island Effect
The urban heat island effect occurs when built-up areas experience higher temperatures than their surrounding rural areas.
And, as concrete and asphalt absorb and radiate heat, urban environments become hotter, which leaves an impact on both human health and energy consumption.
By strategically planting and maintaining trees, you can create natural cooling zones that alleviate the heat island effect, and make the surrounding area more comfortable for employees, customers, and the community at large.
Conclusion
So, whether you have a bustling office complex or a charming storefront, investing in regular tree maintenance is definitely a smart move.
It's like giving your business a green thumbs-up, showing your commitment to creating an inviting and eco-friendly space.
Never underestimate the impact that a row of vibrant trees can have on attracting customers, keeping employees happy and motivated, and ultimately saving you some hard-earned cash.
So, go ahead, and embrace the power of trees.
Partner with a commercial tree service, nurture your leafy companions, and watch as your business flourishes under their shade.
It's time to let nature work its magic and reap the numerous benefits that regular tree maintenance brings.
Your business and the environment will thank you.