Heads up
The best time to prepare for the rainy season ahead is the 2-3 weeks just before the end of a hot summer.
And one of the most important preparation is one against flood.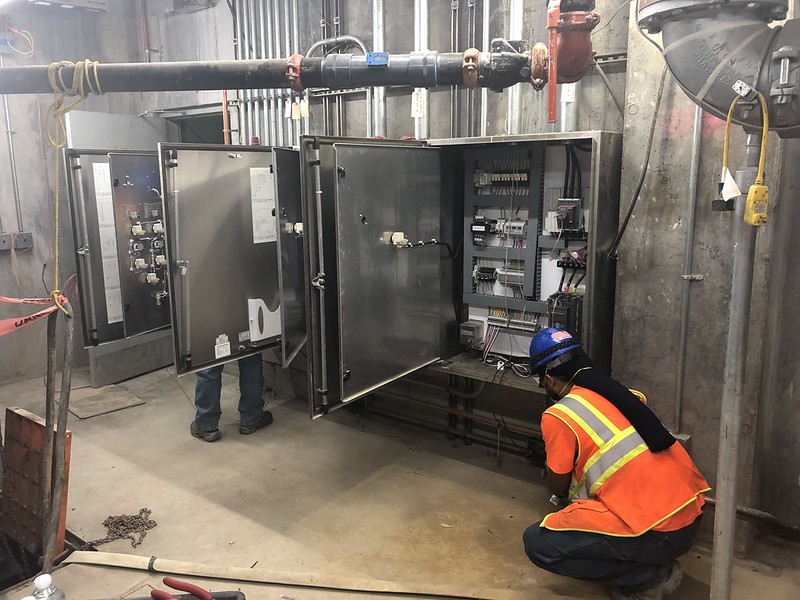 Most importantly
If you live in a coastal city or a region mostly affected by storms, you're more than likely to experience a flood.
So, instead of doubting the inevitable, preparing for it is a wiser decision.
Speaking of Flood Preparation/Prevention:
Installing flood prevention systems like the sump pump is the way to go.
And if you're hearing about sump pumps for the first time, you're in the right place.
Right Here
I will explain the basics of sump pumps and the most important things to know about this wonderful system for homes.
First Thing
What Is A Sump Pump?
Basically
A sump pump is a home/office system installed to remove water from the substructures where a flood is likely to start.
And by substructures, I mean crawlspace, under the decks, and basements.
How does it Work?
Generally, sump pumps use a float that traces water level as it rises to trigger an automatic pumping process.
Once triggered, the pump drains water into a draining space.
So, What's the Catch?
The benefits of draining flood water before it rises to the ground surface are in folds.
For one, you can avoid water damage, uncontrolled flood, and mold/mildew growth.
Even More
By installing a sump pump, you can prevent property damage, loss of lives, and other flood-related accidents.
You can also avoid the need to spend on home restoration.
---
Read Also:
---
Speaking of Home Restoration:
I recommend these guys https://www.ssrestore.com for blameless and perfect water damage restoration.
They are fast, reliable, and offer professional services at competitive prices.
Moving On…
What Are the Maintenance Tips for Sump Pumps?
Now
Just like every other home/office appliance, maintaining your pump sump regularly is important.
The reason is that it improves efficiency and prolongs the sump pump's life.
Therefore
Most experts recommend scheduling a quarterly sump pump maintenance with your plumber. Though, here are some tips you can adopt on your own…
To avoid water backflow, always clear the air gap between the internal and external pipes
Always unclog the pipes by checking for dirt and debris every week
Always check the grate at the bottom of the sump pit to remove the pump for cleaning
Test the sump pump regularly when not in use to avoid malfunctioning
Reset the Ground Fault Interrupter Circuit if you find it tripped
One Important Thing to Note
Never install your stump pump on your own. Not even when you're a DIY enthusiast.
This is definitely not one of your weekend projects. Call an expert and professional plumber instead.
Wrapping Up
Conclusion
Preparing your home for a coming flood or storm is important. And installing a pump stump is one of the perfect solutions to this.
I hope this article gives you an introduction to this wonderful flood system.