The countertop is the striking feature of most kitchens! Typically, people use the kitchen worktop as a cutting board, hot pad, snack bar, temporary desk, food prep surface, and many more.
It is essential that the countertop is simple to clean, looks attractive, and is long-lasting! Do you want all these qualities in one kitchen countertop? If yes, then it's imperative that you weigh and assess the choices you have.
Also, join hands with a professional service provider to install the same. Else, you might have to pay more for remodeling.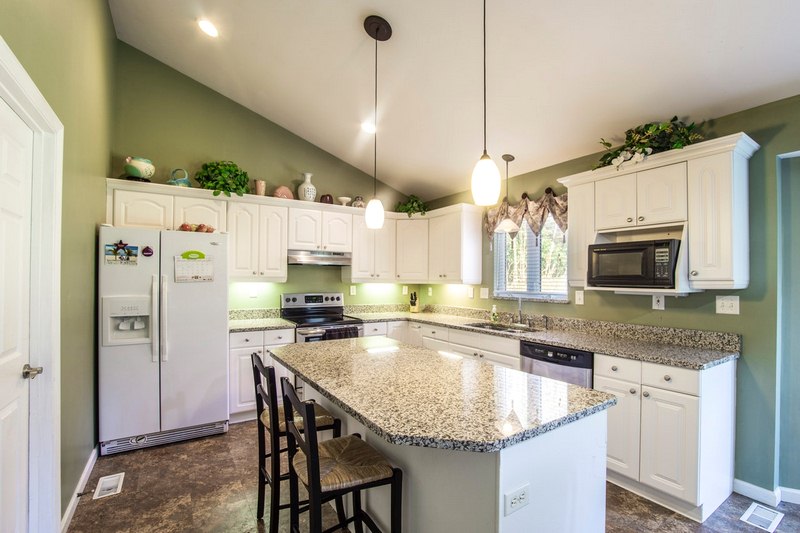 Are you planning to renovate your kitchen and opt-in for a new kitchen worktop? If yes, you can opt-in for natural stone. Granite is one of the most popular natural stones, suited for kitchen countertops.
Other than good looking, this natural stone is also durable and can get customized into multiple designs. To know more about this, you can get in touch with Granite Masters.
Granite Worktops: Reasons Why More People are Using it Today
There are various other reasons why a granite worktop is popular amongst homeowners today! The important ones are as follows:
---
Read Also:
---
It Looks Good and Right
Granite worktops have a classy and elegant look! No other worktop material can match Granite's aesthetics. This natural stone is timeless and has got a distinctive aura. A granite countertop will provide a unique look to your kitchen and will earn appreciation from the onlookers.
Granite is a Robust Worktop Material
Granite is a rugged kitchen worktop material that can sustain regular use! It is a hard substance. Kitchen decor experts suggest homeowners not to use knives on these countertops as it will dull the blades. A granite countertop is an excellent fire bender. It can manage heat excellently.
Hence, if you need to keep your hot frying pan on the granite surface, do that without any doubt. The granite worktops will not get weak or damaged because of the heat. It is rugged and robust than most other kitchen countertop materials.
Liquid and Stain Resistant
Granite worktops can easily manage any liquid and stains effectively! It's a smart call to install the counter-top by a professional so that the sealing is correct.
You Have Multiple Color Options
Every kitchen has its decor! Hence, it's essential to select a worktop shade that complements your kitchen walls and decor. Granite worktops come in multiple colors. You can choose the one you like best.
The Value Doesn't Go Down
The Granite worktop design is meant to last a long time! Other countertop designs might become jaded. A granite worktop is an eternal choice and never goes out of demand. Hence, its value hardly decreases with time.
Also, if your kitchen has a granite worktop, you will get a good value if ever you decide to sell your house. Furthermore, it is challenging to have a look at a granite worktop and figure out its age. It has a sheen that looks ageless and timeless.
Furthermore, Granite is sanitary and 99.9% anti-bacterial! There's no need to get hassled about any viral or bacterial contamination. Simple cleaning is effective. Granite worktops look good, perform excellently, and are easy to maintain. It is the reason why most homeowners love using it in their kitchen.