Party means great food, drinks, and guests.
Hosts want to arrange a flawless party full sparks and exuberance. With great food and drinks, you can make a memorable party organizing a party game where everyone in the party could participate.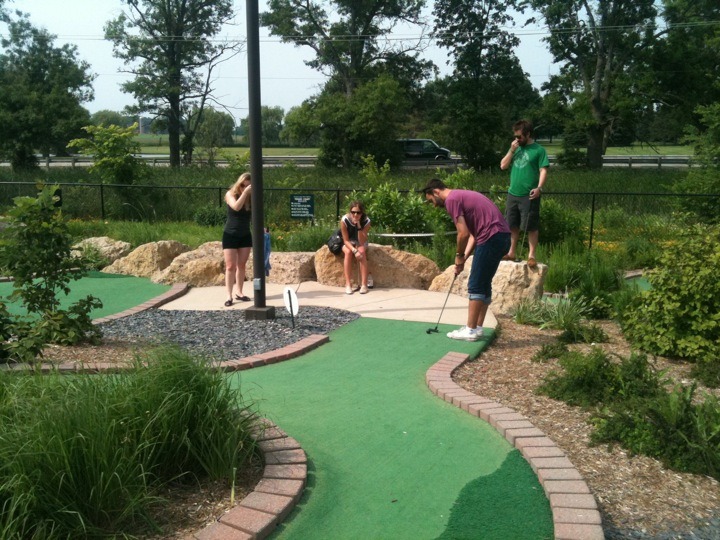 Below are some of the best outdoor games that need some simple arrangements and tools to start playing.
Every single guest would love to participate in these games; moreover, you need virtually no time to pack up at the end of the party.
1. Putterball
It's one of the most popular backyard games in the USA. It's a miniature form of a golf game. The whole arrangement could be purchased from the market or online.
In a standard game of Putterball two teams with at least two players in each team.
This game is a combination of golf and beer pong. The target in this game is to complete all six cups before the other team.
2. Beer Pong
Beer Pong is an exciting party game. In this game, two teams are formed with at least two members in each team.
Usually, an 8-ft long table and 12 cups of 16oz to 18oz capacity are taken. Each side takes 6 cups and these are arranged in the pyramidical form of two sides of the table.
Each team takes a turn to throw a table tennis ball into the cusps of the other team. If the ball falls on a cup, the opponent drinks whatever is there in the cup.
In this way, the continues until one team finishes drinking all the cups of the opponent.
3. Spike Ball
Spike ball is a very interesting outdoor game that takes smaller space and two teams with at least two members in each team.
This game is a miniature form of volleyball with a small bouncy ball to be pointed to the net in such a way that the opposing team doesn't get any scope to return or spike it.
4. Crossnet
Crossnet is another interesting game that can be an exciting party game too. Crossnet is an advanced form of Four square games with some touch of volleyball.
In this game, nets are used to form four squares with one player each in those squares.
A volleyball is used in this game and each player has the freedom to push the ball to any square over the net.
5. Bottle Bash
Lots of Americans love this simple but exciting outdoor game. In this game, a team is created with two players.
Two plastic posts, two plastic bottles, and one plastic disc are all you need to start this game. Plastic posts are erected at a distance and one bottle each is placed on them.
The target here is to knock the bottle of the opponent's stand. The opponent team tries to catch the disc or the falling bottle.
Any of these games can create an electrifying environment in the party. Playing game and partying with friends, relatives or colleagues will make the party a memorable one.