Before looking into purchasing distilled water, let's review what it is and what it is used for.
Most water has trace amounts of bacteria, minerals, and other contaminants like pesticides, nitrites, and nitrates. Even the "purest" of spring water and filtered water contains many of these things.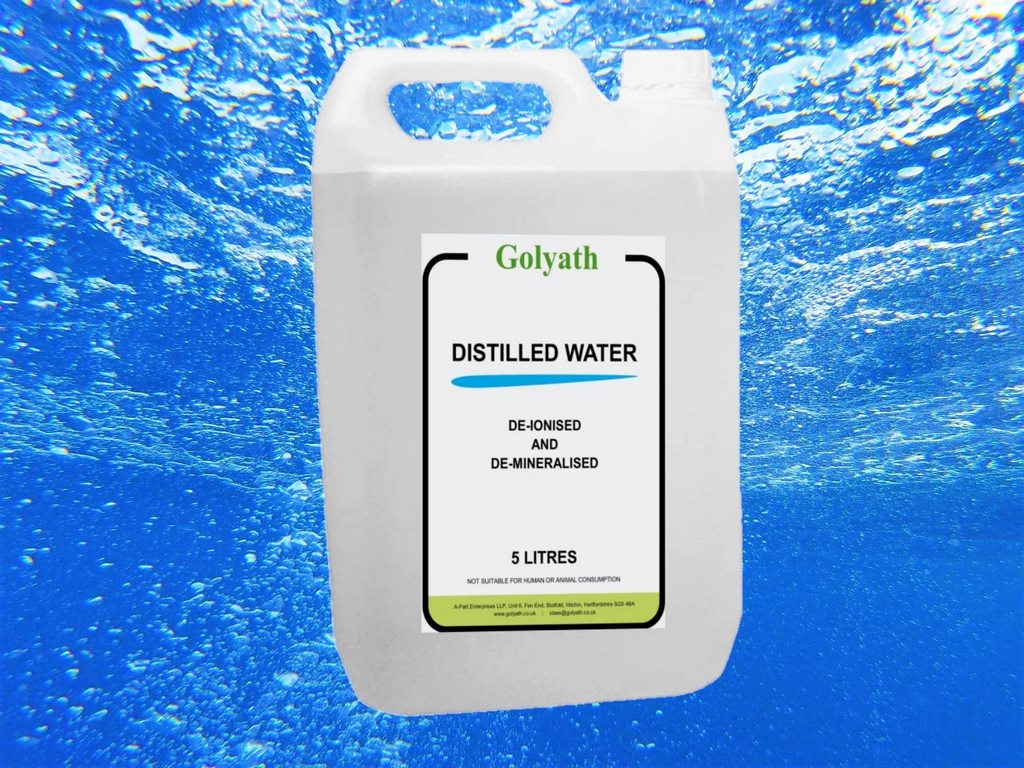 What Exactly is Distilled Water and What is it Used For?
Distilled water is boiled to steam where it's collected and cooled back to a liquid state to remove approximately 99.9% of the impurities that are found in water, hence, being distilled.
Some people believe that water is water. This is true, however, the difference is how it is treated.
Tap water comes out of the faucet. It could be well water or municipally treated water, depending on where you reside.
Filtered water often removes chlorine or other impurities from tap water.
Pure distilled water is achieved through reverse osmosis to get rid of microbes and chemicals. In the United States, the EPA requires purified water to contain less than 10ppm (parts per million) of total dissolved solids.
Distilled water is essentially free of any solids and is achieved through boiling and collecting the steam.
Is Distilled Water Safe to Drink?
The short answer is 'yes,' but there is absolutely no nutritional value, and may taste flat and bland. Remember that our body requires nutrients and minerals to survive.
Treated water often has fluoride for strong bones and teeth, calcium, and even salt. Additionally, even bottled water tastes differently from brand to brand.
---
Read Also:
---
Then What is Distilled Water Used For?
This is a great question. There is a great need for distilled water in environments that require sterility like laboratories and hospitals; for cleaning surgical equipment, intravenous injections, and chemistry, among other things.
Distilled water is also better for radiators in cars or to top off its battery.
Remember, impurities in the water can affect a chemistry experiment or pollute a surgical field.
And if you've ever seen the calcium build-up in a coffee maker, imagine what unfiltered water will do to car parts. Distilled water is also great for your iron to keep it from furring.
Interesting Fact About Distilled Water
Because distilled water is 99.9% free of particulates, it has a very low Electrical Conductivity (EC) rating, which could be considered somewhat of an insulator.
The lower the EC number, the lower conductivity it has. Distilled water averages about 3.85 μS (typical). Comparatively, ocean water is highly conductive because it is rich in salt and other minerals.
What Are You Using it For?
As an overview, when looking to purchase distilled water, consider these factors:
For home use, distilled water is great for the iron and coffee maker. It is also recommended to use for anything automotive that requires water like the batter or radiator. It is great for cleaning surfaces like mirrors and windows when you do not want to see streaks.
Distilled water is used for environments where purity is imperative, like surgical fields and cleaning equipment and tools, veterinarians, and intravenous hydration. It is also used for chemistry so there are no impurities that can skew results or cause a reaction.
When looking for distilled water, check to see that the EC level is low.