It can feel like seeking for a needle in a haystack when selecting a plumbing service. However, the difference between a trustworthy service provider and an incompetent one can be the difference between a stress-free, worry-free experience, and a home catastrophe. This article will guide you through the process of locating the best plumbing service for your particular requirements.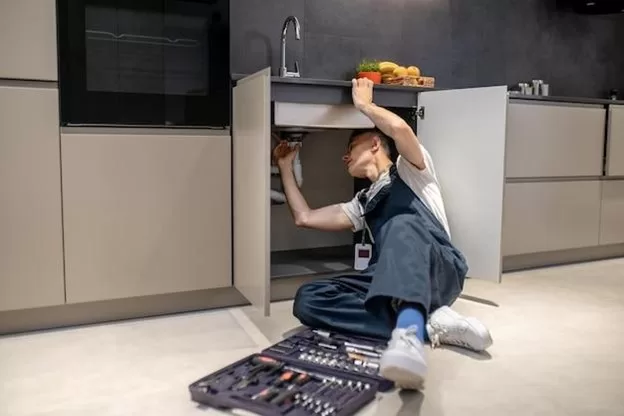 Understanding Your Plumbing Needs
Before embarking on your search, it's crucial to define your needs. Plumbing services encompass a broad range of issues from minor repairs like a leaking faucet to major projects like a complete repipe. Knowing the specifics of your plumbing predicament will help streamline your search and ensure you find a service provider who specializes in your particular issue.
In addition to the nature of the issue, consider any special requirements you may have. Do you need a plumber who is experienced in green plumbing solutions? Or perhaps you're looking for a provider who specializes in commercial properties? Identifying these needs upfront will help narrow your search and ensure a better fit.
Starting Your Search
Once you've defined your needs, it's time to start your search. Start with an online search engine and enter key phrases related to your needs. Don't forget to include your location to find local service providers.
If online searches aren't yielding satisfactory results, consider traditional methods like local directories or the Yellow Pages. Additionally, word-of-mouth referrals can be invaluable. Ask your friends, neighbors, or colleagues if they have any recommendations. Often, personal experiences can provide insights that online reviews or listings may miss.
---
Read Also:
---
Evaluating Online Reviews and Ratings
In today's digital age, online reviews and ratings are a powerful tool in assessing a business's reliability and quality of service. Platforms like Yelp, Google Reviews, and Angie's List provide a wealth of customer feedback that can help you gauge the quality of a plumbing service.
When evaluating reviews, look beyond the star rating. Detailed reviews can provide insights into a company's timeliness, professionalism, and quality of work. Beware of any red flags such as recurring complaints about unfinished work or overcharging.
Remember, a single negative review should not disqualify a service provider. However, consistent negative feedback should give you pause. Conversely, an abundance of positive reviews is a good sign, but ensure they seem authentic and not generated by bots or paid reviewers.
Checking Credentials and Qualifications
Once you've shortlisted potential service providers based on your needs and their reviews, it's time to delve deeper into their qualifications and credentials. A trustworthy and professional plumber should hold all necessary licensing and insurance. These not only prove their legitimacy but also protect you in the event of any mishaps during the service.
Beyond the basic credentials, look for any additional certifications, awards, or memberships in professional organizations. These can further attest to a service provider's commitment to their craft and their ongoing professional development.
Comparing Quotes and Prices
Price is a significant factor in choosing a plumbing service, but it shouldn't be the only one. Request quotes from your shortlisted providers, ensuring they include all costs such as labor, materials, and any potential extra charges.
Comparing these quotes can give you a sense of the market rate for the service you need. Be wary of any quotes that are significantly lower than the others. While it might seem like a good deal, it could also indicate a lack of experience or quality. Similarly, excessively high prices aren't a guarantee of superior service.
Assessing Customer Service
The interaction you have with a plumbing service before they even start the work can tell you a lot about what you can expect. Pay attention to their responsiveness, professionalism, and willingness to answer your questions. These are indicators of their overall approach to customer service.
Consider also their service availability. Do they offer emergency services? What is their typical response time? After-service support is another important aspect. A reliable provider will stand behind their work and offer warranties or guarantees.
Making the Final Decision
At this point, you should have all the information you need to make an informed decision. Weigh all the factors – reviews, credentials, price, and customer service. Trust your gut feeling as well. If a provider ticks all the boxes but something doesn't feel right, don't hesitate to look elsewhere.
Once you've made your decision, finalize the service agreement. Ensure all the details are laid out in writing, including the scope of work, price, and any guarantees.
Finding the right plumbing service may seem like a daunting task, but with careful research and thoughtful consideration, you can find a provider that not only meets your specific needs but also offers peace of mind. Remember, investing time in research upfront can save you a lot of stress and money in the long run. Don't rush the process – your pipes will thank you!