Home plumbing problems may seem perpetual, especially if a property doesn't follow a regular plumbing maintenance schedule.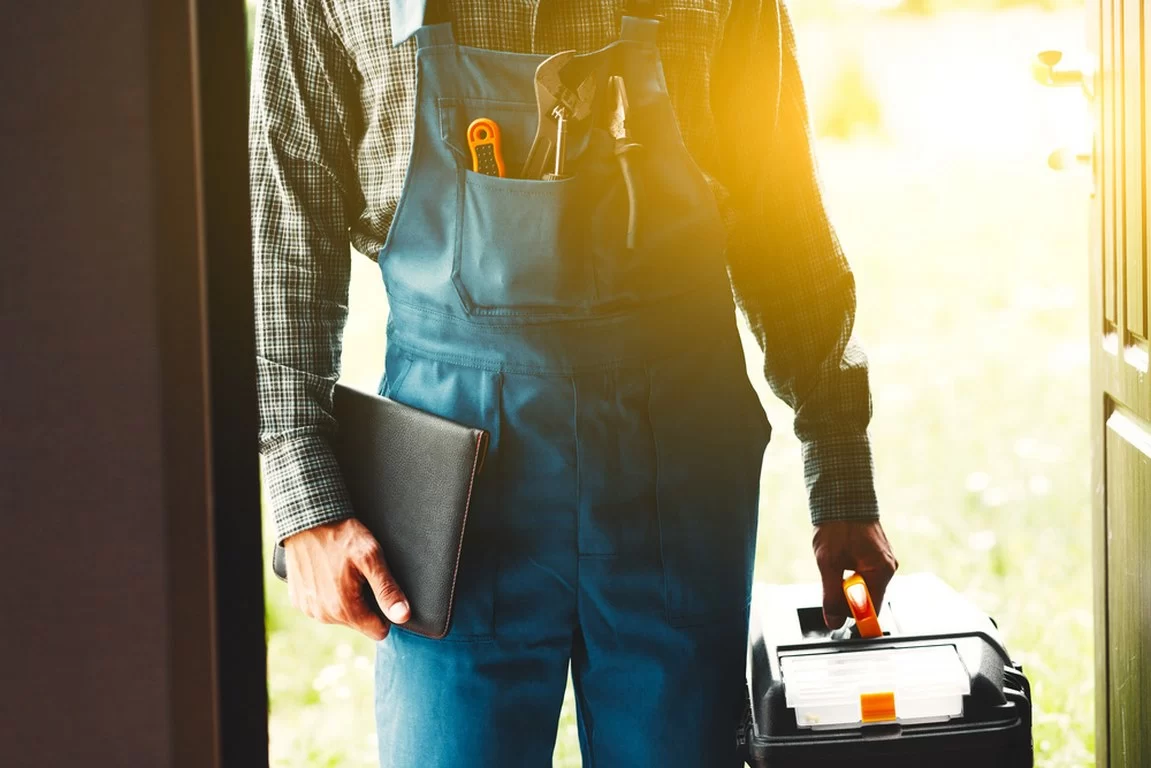 Property owners often utilize their do-it-yourself (DIY) skills and tools to fix simple plumbing troubles. If the problems seem more complicated than they can quickly repair, homeowners seek the help of the pros.
In most cases, people choose between hiring a handyman and a plumber regarding professional plumbing services. While they may seem synonymous, they have a range of differences that make each job unique.
Suppose you're choosing between a handyperson and a plumber. In that case, you may need to know the differences between the two. Apart from this, you must know when to hire each. So, keep on reading!
What is a Handyman?
Although both are repair service providers, a handyman and a plumber have distinctions. A handyman is a person who has basic knowledge of many types of repairs and maintenance. Because of this, they know a range of tasks, such as how to patch a hole in drywall. These works include plumbing, electrical, and other repairs and maintenance.
Many people consider the work of a handyman as odd jobs or side works. In many cases, handypersons only need toolbox knowledge and fundamental repair concepts to carry out their jobs.
However, states like Utah require a payment of at least USD$1,000 and a filled-out handyman application form before legally providing services. Some states, like Florida, even asked one to pass a handyman skills test.
A contractor's license is required in some states, such as Idaho. The state also seeks additional permits for other or similar lines of work, such as heating, ventilation, and air conditioning (HVAC), and electrical.
While many handymen are easy to contact and are often widely available, they only know the basics and may not provide the best services. Yet, some seasoned handymen can get the job as how legit pros can do it.
What is a Plumber?
A plumber is a professional who installs, repairs, and maintains a property's plumbing system. It may include fixing simple issues, such as leaks and loose fittings, and even complex plumbing troubles, such as pipe damage. In some cases, plumbers also work on gas lines and similar works.
Apart from the informal years of experience trained plumbers, they also go through a plumbing apprenticeship and relevant vocational training.
Apprenticeship programs usually last up to four or five years, while training ranges from a couple of weeks to six months. In many cases, local trade schools and plumbing companies provide these programs. Plumbers typically progress from apprentice to higher levels. To fully understand them, you may jump into the following:
This is the first level of plumbers. It only requires a person to be at least 18 years old, complete short plumbing coursework, and have a high school diploma or an equivalent credential.
Generally, apprenticeship plumbers familiarize themselves with the nature of the work, including the tools, processes, and similar minor tasks. Apprentice plumbers are usually under the supervision of experienced or master plumbers.
Journeyman plumbers are the second level of plumbers. They may work without the supervision of higher-level plumbers but can't still provide their services through their own business. These plumbers already know more than rudimentary plumbing knowledge and can offer other services, such as fixture and appliance installation.
If you plan to be a journeyman plumber, you must have at least four years of plumbing experience as an apprentice and a valid apprentice license. Licenses for journeyman plumbers are usually given after passing an exam. Thus, obtaining a journeyman license also means that the apprenticeship has ended.
Master plumbers are the third and highest level on the plumbing ladder. These professionals can run plumbing businesses and provide services in most states. They're known to be experts in their field and can already supervise lower-level plumbers, such as apprentices and journeymen.
Apart from supervising the junior plumbers, master types can hire them to work for their business while still learning the ropes.
To be a master plumber, you must complete two years of experience as a journeyman and pass a state board exam for plumbers. You may also take and earn specialty licenses if you're into allied plumbing fields, such as irrigation and commercial plumbing systems.
---
Read Also:
---
When to Hire a Handyman And a Plumber?
Now that you've learned the significant differences between a handyman and a plumber, you may need to identify the situations that are best for hiring them. For that purpose, you may dive into the following:
1. Seasonal Upkeep
Seasonal upkeep may refer to the maintenance checkup or cleaning of the plumbing system's pipes, fittings, and other components.
You can hire a handyman for these works, as these typically need basic plumbing skills and tools. Hiring a professional plumber can also be a good option, but it may be more costly.
If you're opting for the handyman option, you can look for a three-person team or a handyman company for quicker and better work and coverage. You must also choose the experienced ones to ensure that only the most satisfactory services will be provided.
2. Minor Plumbing Job
Calling a handyman may be the best choice if you're troubled with a leaky faucet, clogged drain, and sprayer replacement. Not only will you save money but also ensure that tasks will be carried out quickly and efficiently.
Hiring a handyman for various plumbing works is also a good decision because of the tradesman's versatility. Apart from the works mentioned above, minor plumbing jobs may also refer to the following:
Running toilet
Faucet installation
Caulking bathtubs
Upgrading showerheads
3. Large-Scale Installation
Hiring a licensed plumber is necessary if you're installing life-sized kitchen and bathroom fixtures or assembling an entirely new plumbing system. Although experienced handymen can also carry out the same services, licensed plumbers often have the permit to conduct works that require massive digging, materials transport, and lengthy process. Other large-scale plumbing projects may also include the following:
Major drainage system repairs
Major water supply system repairs
Commercial plumbing projects
Massive waste removal
4. Works With Insurance Coverage
Homeowners' insurance typically covers the cost of plumbing repairs. However, this usually needs legitimate documents before claims are given.
Because of this, property owners tend to seek professionals who can issue legitimate papers and receipts for a more manageable insurance claim.
If you're considering hiring a handyman for these works, you must ensure that he can issue papers that your insurance company supports. Otherwise, you need to stick with licensed plumbers or companies.
Pros And Cons of Hiring a Handyman
Before finally deciding whether to hire a handyman or not, you may delve deeper into the pros and cons of hiring one. Read on!
Pros
1. Low Cost
In most cases, plumbing repair and replacement costs are much lower when hiring a handyman because the worker doesn't need to rent the necessary power tools.
In addition, many handymen offer their services at bundled or discounted rates, especially when hired for several projects.
In some states, handymen ask for lower pay because they don't issue permits and similar documents that licensed plumbers offer. Additionally, their rates are below the standard payment for plumbers since most banks on their DIY skills and shorter experience.
2. Full Coverage
Since most handymen provide plumbing services for many problems, they can work on different tasks from the simplest to the most complex. However, the difficulty of work can be a factor in charging additional payment.
Some handymen may charge a flat price or on a per-hour basis. In considering the coverage offered, a property owner should consider the payment scheme to determine if he could save and spend more in hiring a handyman or not. If you want more ideas about the coverage: payment ratio, you can research the trending plumbing costs for 2022.
3. Availability
Many handymen are DIYers and are available 24/7. Because of this, a property owner who needs a quick plumbing solution can call them anytime, even during emergency plumbing needs. Handymen may also offer a scheduled appointment for maintenance checkups and other work.
Cons
1. May Have Building Code Issues
A beginning handyman may not provide work that doesn't suit the build codes of a state. It can be a problem in the future if the property undergoes a home inspection. Repair or renovation may be sought if the building doesn't meet the standards.
Apart from this, selling the house can also be challenging if potential buyers discover that the house doesn't follow the appropriate building codes. To avoid this, property owners should only hire a handyman with proper knowledge of the building codes.
2. Can Be Expensive in the Long Run
Inexperienced handymen can provide plumbing services that may not turn out well after a while. Because of this, homeowners may seek the services of another handyman or a plumber.
If this happens, they will spend more. To prevent this from happening, homeowners should check the previous works of the potential handyman by interviewing his past customers or looking at the reviews of his recent projects.
Pros And Cons of Hiring a Plumber
If you're still in the limbo of choosing between hiring a handyman and a plumber, you may read the following pros and cons to pick what's best for your needs: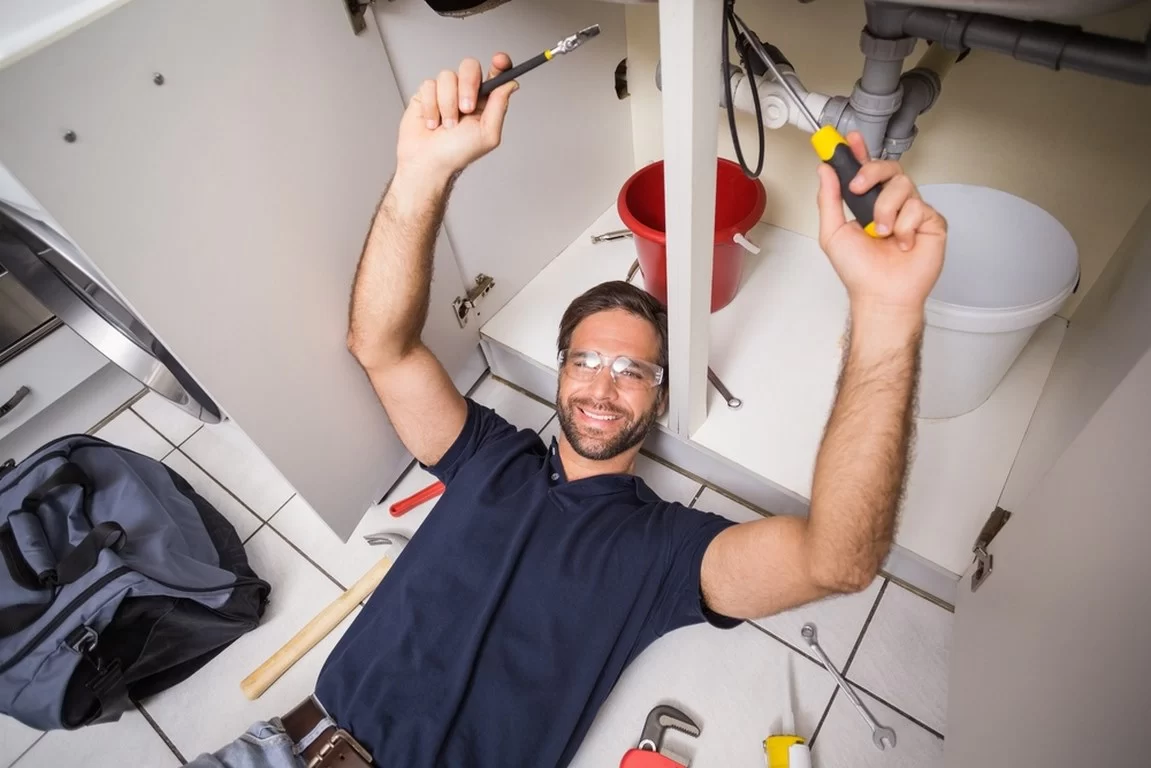 Pros
1. Detailed Diagnosis
From scheduled plumbing inspections to regular assessments for repairs, licensed plumbers can provide the actual condition of the plumbing system.
As a result, it can offer appropriate solutions, whether minor fixes or significant parts replacement. It saves time, money, and effort and ensures that the repaired or renovated pipes and fixtures will be functional for an extended time.
Plumbers' formal training and apprenticeship programs play a significant role in why licensed plumbers can give detailed findings. Apart from this, the supervision of the plumbers' former company, teachers, and mentors helps refine their assessment and similar skills.
2. Guaranteed Services
Qualified plumbers are knowledgeable and skilled in repairs, replacement, and installation. They're also known for using plumbing tools and equipment efficiently. Because of this, their works are known for their top-notch quality. As a result, they're highly sought after, especially by their previous customers.
Whether journeymen or masters, licensed plumbers can take various plumbing jobs and may even show certification to prove their merit. That said, you must ask for a plumber's certificates and licenses before hiring them, especially if they'll work on highly industrialized or commercialized setups.
3. Standard Building Codes and Inspection
Licensed plumbers are familiar with building codes since they've been through them during their training. They even studied them repeatedly in theory and application for plumbing exams. Because of this, they can conduct repairs that suit the standards of the building codes of any state.
As a result, professional plumbers can make it easy for homeowners to sell their properties. They can also easily do modifications according to the building codes. In terms of inspection, plumbers can prepare early what home inspectors look for in a plumbing system since they already know what to prepare.
Con
1. High Cost
Generally, hiring a professional plumber is expensive. From simple maintenance to the most challenging repair or renovation, a licensed plumber's job always comes with an average to a hefty price.
Aside from the size of the location where the plumber works, other factors may include the difficulty of the work, the availability of materials, and the project's scope.
Wrapping Up
Home repair professionals are perfect for immediate repairs, high-quality renovation, and efficient installation. The choice between hiring a handyman and a plumber can be challenging in plumbing, given that there's a thin line between their differences. In addition, each has its ideal situation best for each one.
Fortunately, this article can comprehensively explain the nature, pros, and cons of the handyman and the plumber. If you're looking for more ideas about these two jobs, you may interview seasoned plumbing contractors and licensed plumbers to know more about their differences before deciding who to hire.
You may also ask friends or colleagues who've recently hired a handyman and a plumber to let them tell the difference between the two.