When moving out of your apartment, you have to leave it just like you came in. One huge responsibility when renting out an apartment is maintaining your carpet.
You don't want to pay hundreds of dollars out because the carpet wasn't maintained. That is why it is so important that you keep up with your cleaning so that you won't have to face problems down the road.
Especially if you need to find a new apartment and leaving your current one. Not only does it save you money to keep your carpet maintained, but it looks good!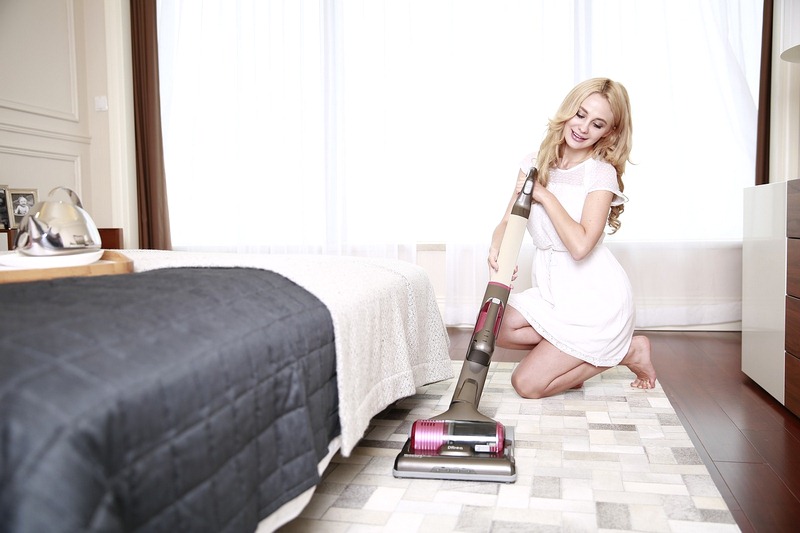 Just like the furniture, appliances, and other things in your household, your carpets play a vital role in the appearance of your dwelling. And as little as you think the power this item has; they can also make or break the overall aesthetic look of your home.
And what better way should the cherry on top of your dessert (or in this case, the final item needed for your home to complete its whole look) than to make sure that your carpets are in tip-top shape?
5 Ways to Help Maintain Your Carpet in Your Apartment
If you are a newbie who basically has zero ideas or has been an owner of a carpet for quite a long time but still at a loss on how to maintain it, we have provided you five useful and informative ways on how to do it properly.
Vacuum Every Day
Whether you are living alone or if you have a family, pets, or guests coming in and out, the foot traffic your home gets is inevitable, and the dirt that enters your home triples, maybe even more.
That is why daily vacuuming of your carpets is essential in extending your carpet's lifespan because not only cleaning it every day maintains your carpet's state, but it also helps to decrease the dust it significantly accumulated before it gets buried deep into your rugs.
If you are always in a tight schedule, and just could not find the time to vacuum them every day, then you might want to consider buying a robotic vacuum to do it for you. It is time efficient and automatically turns off as soon as it is done doing its job.
Clean Spills and Spots Pronto
When it comes to cleaning the wine, tea, coffee, or any drink that you accidentally spilled, and even the animal waste that your pet did onto your rug, time is of the essence. Do not waste another second because the longer you defer cleaning it, the deeper the stain goes in, and the harder it is to remove it, as well as the smell, altogether.
Never ever scrub the carpet because the stain will only spread, making the situation worse than it already is. But instead, dab it. Depending on the kind of stain that your carpet had, specific strategies might not work well with a different type of stain.
For red stains like red wine, Kool-Aid, tomato, strawberry, or apple juice stain, they are unavoidable especially if you have visitors coming over, and if not addressed, it can damage your rug for good. To fix this:
---
Read Also:
---
Blot the stained area with a soft cloth, and gradually dilute the stain with water.
To help absorb the liquid colored-stain, moderately put baking soda to the stained and its surrounding part.
Use a gentle soap or a carpet cleaner to aid you in cleaning the stain and vacuum it.
Pet stains, animal poop, and pee smell horrendous, and if not cleaned immediately, it will leave a lingering smell in your entire home. To fix this:
Use gloves and with a heavy hand, put your weight on the thick layer of newspaper or paper towels and let it absorb as much urine as possible, then change it ones it has soaked up a lot of excrement.
To avoid your pets marking that same spot where they peed or pooped on, neutralize the odor with a natural cleaning solution that is environmentally and budget-friendly.
To make the solution, mix an equal amount of white vinegar and water.
Pour it onto the stained area, then scrub it with a scrubbing brush, so the deep carpet fibers get adequately cleaned.
Let it dry.
When dry, depending on how extensive the affected area is, get one to two handfuls of baking soda and generously sprinkle and spread it onto the stain.
Mix one-half cup of 3% hydrogen peroxide with a teaspoon of an anti-bacterial dishwashing liquid, and apply onto the stain. Use a scrubbing brush to clean thoroughly.
Once it is dry, vacuum the entire carpet.
Wipe and Take Your Shoes Off
Asians do not enter their homes with their outside shoes on. Practicing this lifestyle will not only extend your carpet's lifestyle, but the outside dirt and pollutants also will not spread into your home.
It is best to put your shoe racks near the door because it is easier for you to wear and remove them when you get in and out of the house.
While the dirt and different substances trapped in your shoes' soles will be grounded into the smallest of grains – all these will damage your carpets in the long run, and the germs that your shoes accumulated will spread into your house, making your entire place of dwelling a breeding ground for diseases.
Apply Stain and Water-resistant Products
Similar to shoes and bags, it is essential to apply stain and water-resistant products to make your carpet have a longer life and for it to look it's absolute best. While some carpets have been treated or created to be stainproof and waterproof, its protection wanes over time, especially if the foot traffic is heavy and frequent.
Scotchguard is one good example of carpet protector that will make sure that your rug will not have long-term damages because of its ability to prevent dirt and liquids from getting into the carpet's fibers as instantly as it could. Not only that but applying this onto your carpet also reduces the chances of fading due to sunlight.
Have it Professionally Deep-cleaned
Although it is possible to rent cleaning equipment and just D-I-Y the entire thing, hiring a carpet cleaning company to do the dirty work will not only spare you from the headache and backache, but these experts will also make sure that your carpets are cleaned thoroughly and make them look like they are fresh off the store.
Moreover, you can learn from these specialists by watching them how to do the work and even ask them the best possible ways on how to properly maintain your carpets.