Overwhelmed with where to start? Look no further! In this article, we'll provide expert tips on living room décor, which will transform your new space into a cozy haven that reflects your style and personality.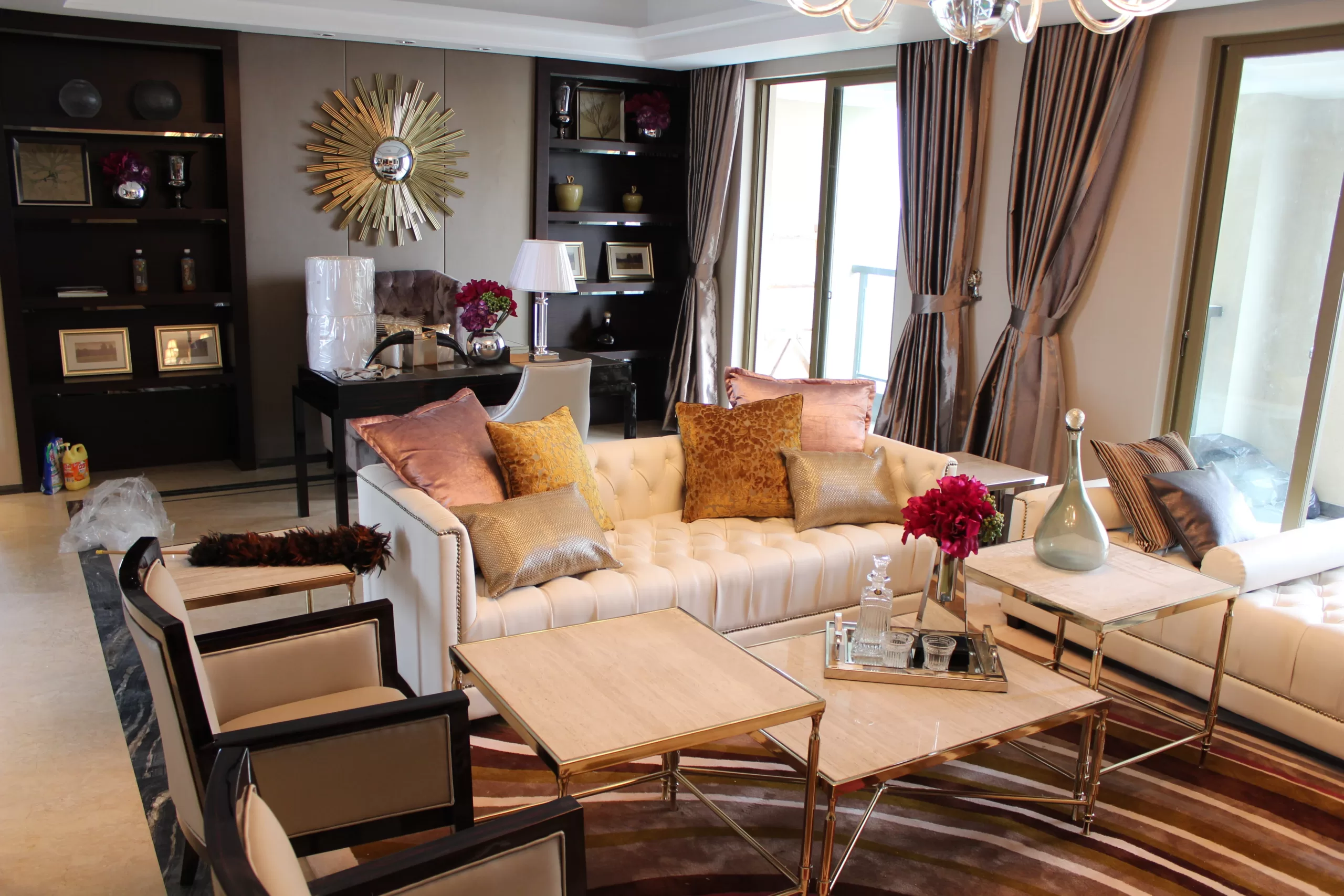 From choosing the right color palette to functionally arranging furniture, we'll cover all the essential aspects of living room decoration.
So, let's dive in and transform your new home's living area into the perfect place to relax and entertain guests.
1. Start with a Color Scheme
Before buying furniture and accessories, decide on a color scheme for your living room. You can choose one or two main colors and a few accent colors to tie the room together. If you're unsure where to start, look for inspiration online or in home décor magazines.
When choosing colors, keep in mind that they can have a significant impact on the room's overall feel. For example, warmer colors like red, yellow, and orange can create a sense of energy and vibrancy. And cooler colors like blue and green can promote relaxation and calmness.
So, once you've chosen your color scheme, use it as a guide for selecting furniture, decor, and accessories. You can create an intentional and polished space by starting with a strong color foundation.
---
Read Also:
---
2. Create a Focal Point
Creating a Focal Point in your home can help you establish a sense of purpose and direction in your daily life. Thus, home experts advise developing a focal point in your home.  Wondering how? You can buy art that draws your attention and inspires you to stay motivated and productive.
But choosing a fine art is challenging. Thus, if you get perplexed, check out George Lange photography art pieces to get an idea. It is because his photography art pieces are known for their creativity, uniqueness, and ability to capture moments in time that are truly awe-inspiring.
Therefore, by viewing his work, you can understand the qualities that you should look for in art pieces and further can develop an eye for selecting pieces that speak to you.
Lastly, always take your time to identify what brings you joy and inspiration and create a focal point that reflects your personality and aspirations. Remember, it should serve as a reminder of what matters most to you.
3. Mix and Match Furniture
Gone are the days of buying matching furniture sets. Today's living rooms are all about mixing and matching different styles and materials.
Consider combining a leather sofa with a velvet armchair or a rustic coffee table with a modern bookshelf. Don't be afraid to experiment with different textures and patterns, either. Just be sure to balance out the bold pieces with more neutral ones to avoid overwhelming the space. Furthermore, remember to consider scale and proportion, ensuring each piece is appropriately sized for the room.
The Bottom Line
Decorating your living room is an exciting and fun process but can also be overwhelming. These tips will help you create a beautiful living room that reflects your style and makes you feel at home.
With creativity and imagination, your living room will become a beautiful, comfortable space you'll love spending time in.