Do you want to renovate your living room but are tight on a budget? Don't worry; you can make the most of your living room without costing a fortune!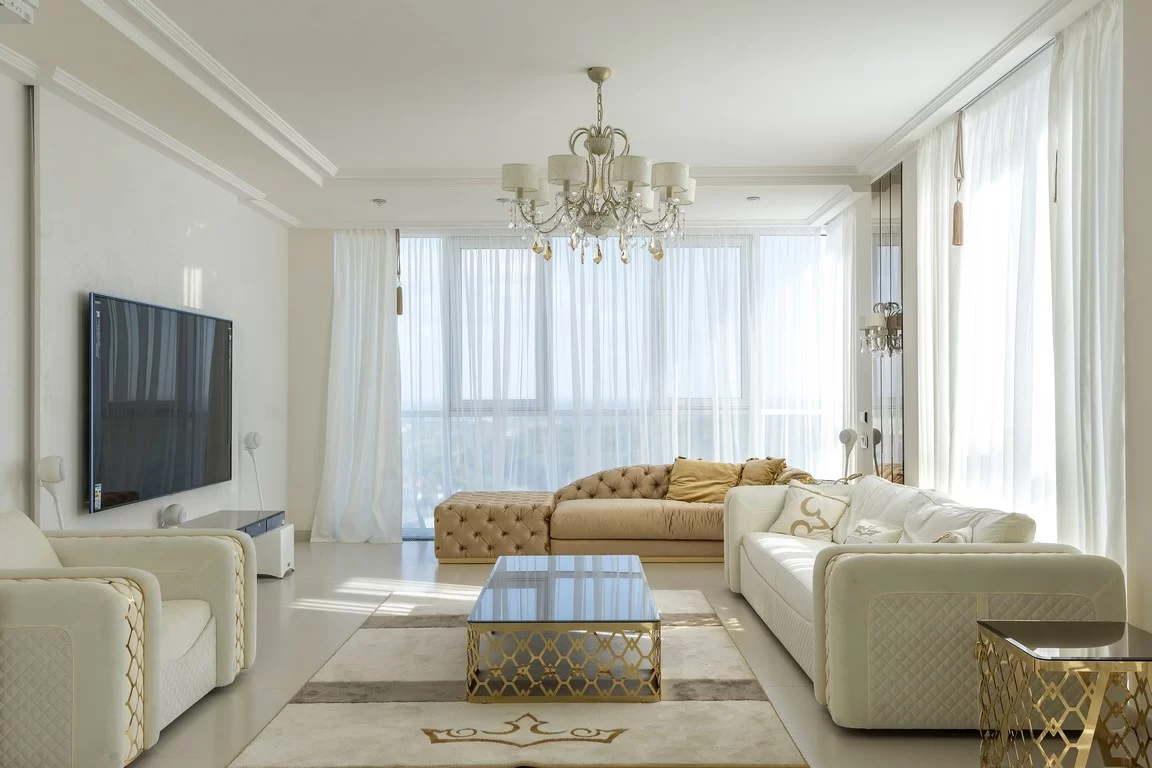 Being the most adaptable room in the house, the living room is the first location people think to decorate while considering a renovation.
A welcoming and comfortable seating area offers a great first impression on visitors and other people who will be spending time there. Homeowners make careful plans to make sure their living space is exciting and beautiful.
However, as wonderful as the renovation may be, it can also be intimidating. Fortunately, this article has come up with the top 5 tips to renovate the living room when you've got a minimum budget. So, let's get started!
1. Painting the Walls
Paint is the easiest and fastest way to quickly and affordably give your entire living room a fresh look. You can save hundreds of dollars by painting the living room walls yourself. Additionally, paint costs only $35 to $60 per gallon. You may create a significant transformation with only a few gallons of paint.
In case the ceiling of your living room looks grungy, consider giving it a paint job. However, if there are water stains on the ceiling, painting can't fix those. Speaking of ceilings, do you know the best way to renovate your ceiling? Installing a ceiling diffuser is the best thing to do!
---
Read Also:
---
2. Consider the Flooring
The process of renovating a floor can be relatively inexpensive. However, if the room has worn-out carpet or cracked tiles, a new floor finish will transform the space.
As with other building materials, replacing carpets doesn't take much work, and there is a huge selection to fit any budget. Excellent flooring solutions that are also quite affordable are vinyl tiles and wooden laminate.
3. Reconsider your Living Room Layout
Sometimes all your home needs is a different layout. You can create a whole different dynamic by rearranging the furniture or transferring your seating to a separate area.
You might only have a few options when setting up a living room because they typically revolve around a TV or fireplace, but you can move the furniture at least.
4. Replace Old-Fashioned Light Switches and Outlets
This is a very affordable living room renovation option unless you decide to engage someone to walk in and do it. Over time, the light switches and outlets had all turned yellow.
Therefore, simply replacing the outdated covers and switches may give the living room a brand-new appearance. They are extremely helpful while walking through a dark house, and they don't require any wiring.
5. Adding Accents to Your Living Room
The most straightforward and efficient approach to updating your living area is simply adding accessories.
You may seasonally switch out your pillows, matching them with cool cotton throws in the summer and cozy wool blankets in the winter, and replace them with the newest styles.
Thanks to this simple, affordable solution, your living area will always look fantastic. So, these are the top 5 ways to revamp your living room on a budget. Implement one of these and see how it changes the look!