Most people see house cleaning as a daunting and stressful job. Though is not far from the truth it's also something which needs to be done.
One of the dirtiest places in one's home is always the kitchen, no matter how much you use the same.
Why Does Kitchen Get Dirty the Most?
For some people, the kitchen is the first place they will enter before going to the other part of the house. Consequently, bringing dirt from outside down the surface of the kitchen.
While to most of us, it stems from our usage. Either we cook daily or engage in occasionally cooking, our kitchen is sure to get dirty daily nevertheless.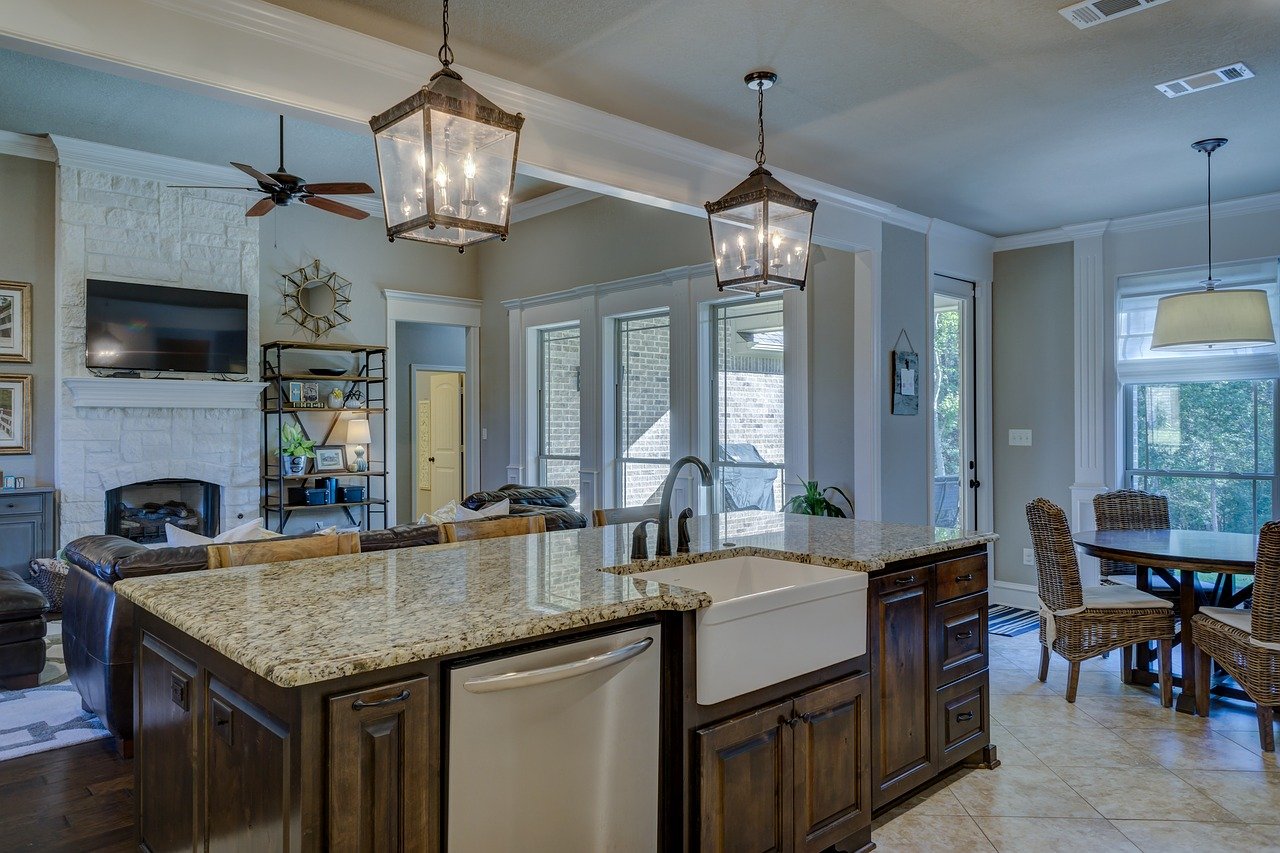 8 Kitchen Maintenance Tips
Before we get on with the tips, I would like to recommend some things you need to get handy as those will ensure easiness for you. Below are the commonly used agents for cleaning.
Salt
Lemons
Baking soda
Dish soap
Vinegar
Household disinfectant cleaner
Sponge
Microfiber cloth
A toothbrush or small brush
Most of these have their area of specialty but some can be used in the place of others. By the way, to transform your cabinet, see this professional Kitchen Cabinet Painter.
8 Tips to Maintain a Clean Kitchen
---
Read Also:
---
Keep it Simple
Endeavor to always keep your kitchen simple and minimal. With no cooking equipment clustering or running riots around on the counter.
What you should ensure is that the most commonly used equipment should be stacked neatly within reach while the not so commonly used, be stored away in airtight conditions.
This will prevent mold and bacteria infestation on the same. As the dampness of the kitchen is a breeding place for bacteria.
Cleaning the Sink
No matter how much or how little you cook, in as much, you eat every day, your sink is sure to get dirty every day. From the leftover food forgetfully dumped on the sink to the dirty dishes stacked haphazardly in the same.
It is encouraging to clean the sink daily irrespective of your workload. Wipes your sink after use with a drop of mild dish soap with a microfiber cloth and ensure you don't leave it damp overnight.
Cleaning the Stovetop
No matter how a professional cook you are, you can't always ensure your stovetop or cooktop wouldn't see spillage once in a while. A dirty and moist cooktop when left untended for a very long period will easily destroy the burners.
So, ensure you always wipe away spillage immediately after cooking. And every two weeks or so, perform a deep cleaning on your cooktop using a damp cloth soaked in soapy water.
Prepare a Homely-Made Cleaning Agents
Most times, you might find it difficult to run down the nearest store just to grab a cleaning agent. This may be due to your workload or most times the long queue at the store.
All you've got to do, get a spraying bottle, half-filled with one spoonful of baking soda, two tablespoons of vinegar, and one teaspoon of dish soap. Mixed everything with warm water, shake and spray on surfaces that need cleaning.
Cleaning the Countertops
Your countertops are mostly where the major cooking steps are being carried out and as such, it does no one evil to ensure a well tidy countertop.
A messy and clustered countertop might be a great turn-off to you and as such precipitate and unhealthy eating.
You need to clean your countertops daily with a microfiber cloth and warm soapy water made up of dish soap.
Getting All the Necessary Cleaning Equipment
For your convenience and hygiene, it's advisable to get handy your kitchen cleaning equipment.
To not give yourself an unnecessary excuse of not doing your cleaning at the right times it is expected you have the essential or necessary cleaning tools at hand, store and always ready to use at all times.
Trashcan and Recycling Containers
One thing most people missed a lot is having their trashes and recyclable in the same containers. As this is unhealthy enough, it also involves having clustered bins that don't make it easy for emptying and cleaning.
So, segregate your trash and recycling containers and have them properly marked for strangers.
Cleaning of Walls and Floors
Your walls and floors cannot always be spot-free no matter how or what you do. Most especially in your cooking spots, there will always be a little dark stain on your wall or some slip of soup on the grounds.
To clean your wall, use a little dish soap and a microfiber cloth with some little vinegar or baking soda if the greases are hard to clean.
For your floor, a mopping stick and dish soap will do the magic.
Conclusion
There is some part of the kitchen that needs periodic cleaning like once a month, these parts are your cabinets, racks, and walls. Ensure you do not forget these parts as well.