The traditional hand tool has been replaced by a power tool in the home improvement world. Power tools are able to perform tasks that would be difficult for the average person to do by hand.
They allow you the ability to tackle jobs like repairing and building decks, porches, and other structures that are over your head.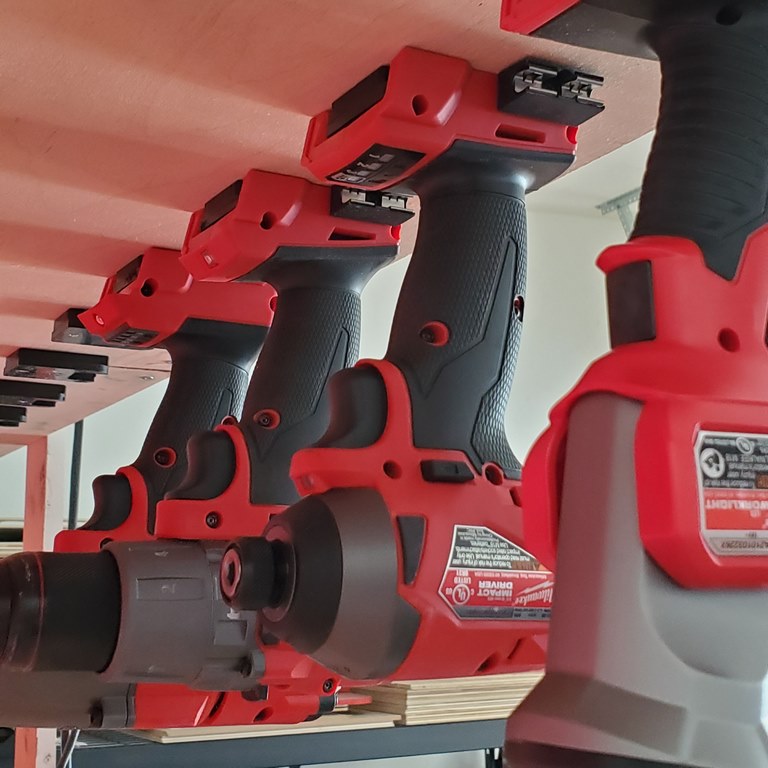 A power tool can be a lifesaver, not only are they more efficient, but they can also save you time and energy.
But What's The Future of These Amazing Tools?
It seems that with each new version of a power tool, the technology just keeps getting better. With the release of the Dewalt Flexvolt battery, we've seen a power tool that can do pretty much anything.
This battery has the ability to switch between a 20-volt battery and a 60-volt battery, giving users more options and flexibility than ever before.
But Dewalt is not the only company that is innovating in the power tool world. Milwaukee has just released a new M18 Fuel Hammer Drill that is 30% faster than the old model.
This drill also has an all-metal gearbox and is able to drill through masonry and concrete. It's clear that the future of power tools is looking bright, with companies constantly releasing new and innovative products.
---
Read Also:
---
So, What Does This Mean for The Average Person?
It means that we are no longer limited to traditional hand tools. If you have a home improvement project that you're afraid to try, don't be! There is most likely a power tool out there that can help you get the job done.
And with new technology being released every day, the power tool options just keep getting better. So don't wait, go out and buy yourself a power tool and start tackling those projects that you never thought you could do!
How to Choose the Right Power Tool for You?
When it comes to power tools, there are a lot of different options to choose from. So how do you know which one is right for you? Here are a few tips:
First, consider the task you want to complete. There are a variety of power tools specifically designed for different projects. For example, if you're looking to build a deck, you'll need a different power tool than if you're planning on repairing a leaky faucet.
Second, think about the size of the job. If you're only working on a small repair, you won't need the same type of power tool as someone who is undertaking a large construction project.
Finally, consider your experience level. If you're a beginner, you may want to start with a basic power tool that is easy to use.
As you become more experienced, you can then move on to more complex tools. For more tips on choosing the right power tool, visit Dennis Finds.
Power Tool Safety Tips
When using power tools, be sure to always wear safety goggles and a dust mask. Power tools can create a lot of dust, and it's important to protect your eyes and lungs from the particles.
Be especially careful when using power tools around water. Never use power tools in the rain or around any type of wet surface.
Be sure to read the instructions that come with your power tools. Each tool has its own specific set of instructions, and it's important to follow them carefully.
If you're not familiar with how to use a particular power tool, be sure to ask someone for help. It's better to be safe than sorry.
Another way to implement best safety practices is to keep your tools organized and free from clutter in your garage or workspace.
Power tools can be dangerous if used improperly. Be sure to always use caution when using them. Following these simple safety tips will help keep you safe while using power tools.
Always unplug corded power tools when you're not using them.
Be sure to keep your work area clean and organized. This will help prevent any accidents from happening.
Power tools are a great way to get the job done faster, but they can also be dangerous if not used properly. By following these simple safety tips, you can use power tools safely and efficiently.
Pros and Cons of Using a Power Tool Over Traditional Hand Tool
When it comes to power tools, there are a few pros that stand out. First, they're more efficient. A power tool can do the job faster and with less effort than if it were done by hand.
They're also more versatile – they can be used for a variety of tasks, whereas traditional hand tools are limited to a specific job.
However, there are also a few cons to using power tools. First, they're more expensive – both in terms of the initial purchase price and in terms of the cost of replacement parts. They're also heavier and require more storage space. Finally, they can be dangerous if not used properly.
Closing
Power tools have come a long way over the years. They're more efficient, versatile, and user-friendly than ever before. As technology advances, power tools will only become more powerful and easier to use.
So what does the future of power tools look like? We can expect them to continue becoming more popular as people discover just how much they can offer.
They'll also continue to evolve, becoming more powerful and efficient with each new generation. If you're looking for a tool that can help you get the job done quickly and easily, a power tool is the way to go.