Maintaining a clean and well-maintained home is essential for both aesthetic appeal and the overall condition of the property.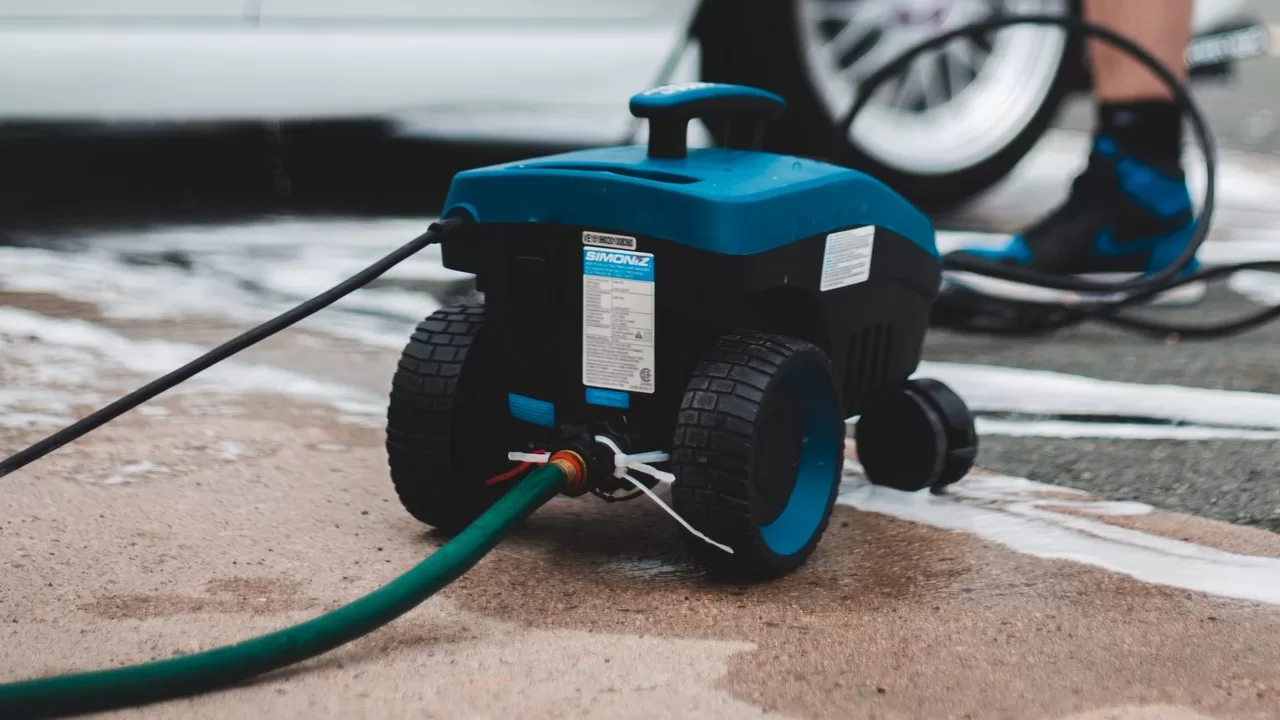 While regular cleaning routines can keep your home tidy, certain areas require specialized cleaning techniques to achieve optimal results. This is where professional pressure-washing companies come into play.
Pressure washing utilizes high-pressure water streams to remove dirt, grime, mold, mildew, and other stubborn stains from various surfaces.
In this article, we will explore the significant impact that pressure-washing companies can have on your home.
1. Restoring Curb Appeal
Over time, your home's exterior surfaces, such as sidings, brick walls, driveways, and decks, can accumulate dirt, grime, and stains. This buildup can make your home appear dull, uninviting, and aged. Pressure washing companies can restore the curb appeal of your home by effectively removing these unsightly stains and debris.
The powerful force of the water stream can rejuvenate surfaces, leaving them looking fresh and vibrant. A clean and well-maintained exterior significantly enhances the visual appeal of your home, making it more attractive to visitors and potential buyers.
2. Preventing Damage
Dirt, grime, mold, mildew, algae, and other contaminants not only detract from the appearance of your home but can also cause damage over time. For example, algae and mold can eat away at surfaces, leading to structural issues and potential health hazards.
By hiring a pressure washing company, you can prevent such damage by regularly removing these harmful substances. Pressure washing effectively cleans and eliminates contaminants, extending the lifespan of your home's exterior surfaces and saving you from costly repairs and replacements in the future.
---
Read Also:
---
3. Healthier Living Environment
The presence of mold, mildew, algae, and other contaminants can negatively impact the indoor air quality of your home. These substances can release airborne spores that can trigger allergies, respiratory issues, and other health problems, especially for individuals with pre-existing conditions.
Pressure washing companies can effectively eliminate these contaminants from the exterior surfaces of your home, creating a healthier living environment for you and your family. Removing mold and mildew not only improves the air quality but also reduces the risk of related health issues.
4. Increasing Property Value
The overall condition and appearance of your home play a significant role in determining its value in the real estate market. A well-maintained and visually appealing home can command a higher selling price and attract potential buyers. Pressure washing companies can greatly contribute to increasing the value of your property. By enhancing the curb appeal, removing stains, and restoring the cleanliness of your home's exterior, you can create a positive first impression that can significantly impact its market value.
5. Saving Time and Effort
Cleaning the exterior surfaces of your home can be a time-consuming and physically demanding task, especially when dealing with stubborn stains. Pressure washing companies can save you valuable time and effort by taking care of this task for you.
Their specialized equipment and expertise enable them to complete the cleaning process quickly and efficiently. Instead of spending hours scrubbing and rinsing surfaces, you can rely on professionals to handle the job, allowing you to focus on other priorities or simply enjoy your free time.
6. Environmentally Friendly Cleaning
Many pressure-washing companies now employ eco-friendly cleaning solutions that are safe for both surfaces and the environment. These solutions effectively remove stains and contaminants without causing harm to plants, animals, or water sources.
By choosing a pressure washing company that prioritizes environmentally friendly practices, you can ensure that the cleaning process is not only effective but also sustainable. This demonstrates your commitment to responsible and eco-conscious living.
7. Versatile Cleaning Solutions
Pressure washing companies offer a range of services to cater to various cleaning needs. Whether you require the cleaning of your home's exterior walls, roofs, decks, patios, driveways, or sidewalks, professional pressure washing companies have the expertise and equipment to handle different surfaces.
They can adjust the pressure and techniques to ensure a thorough and safe cleaning process. The versatility of their services allows you to address multiple cleaning needs with one reliable and experienced company.
8. Postponing Costly Repairs
Regular maintenance and cleaning contribute to the longevity of your home's exterior surfaces. By investing in pressure washing services, you can prolong the lifespan of these surfaces and postpone costly repairs.
The removal of dirt, grime, mold, and other corrosive substances prevents premature deterioration, preserving the integrity and aesthetics of your home. This can save you significant expenses in the long run by avoiding the need for extensive repairs or replacements.
Conclusion
Pressure washing companies can have a significant impact on your home. From restoring curb appeal and preventing damage to creating a healthier living environment and increasing property value, their services bring numerous benefits.
By investing in professional pressure washing, you can effectively remove dirt, grime, mold, mildew, and other contaminants, rejuvenating your home's exterior surfaces. This not only enhances the visual appeal of your home but also contributes to its longevity, saving you time, effort, and potential costs down the line.
Additionally, pressure washing companies offer environmentally friendly cleaning solutions, versatile services, and the expertise to handle various surfaces, making them an invaluable resource for homeowners. So, if you want to make a positive impact on your home's appearance, condition, and value, investing in a reputable pressure-washing company is a wise choice.