When making your dream house, you consider a lot of things such as the yard, the fence, the size of the rooms, and the roof.
You're so preoccupied with those smaller things that you tend to forget other key aspects of the house are important as well.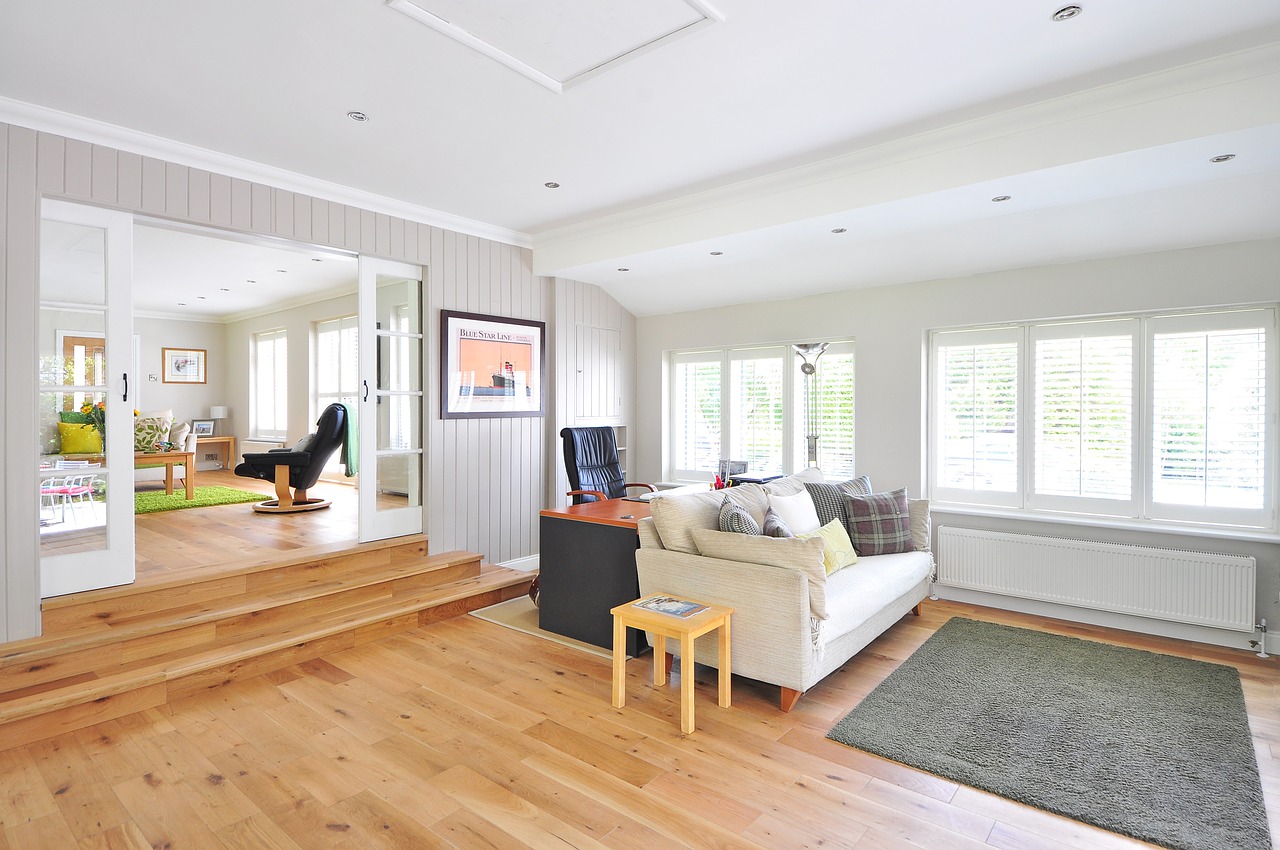 Surprisingly, a lot of people don't put too much heart and effort into ensuring the floors of their house are just as well as other parts.
Whether you pick ceramic tiles or regular wood for your floors, you must take the time and effort to pick your house's flooring.
It's the most used part of the house. If you don't take your flooring seriously, you could end up with squeaky floors during your first year, and loose floorboards the next year.
If you're just about to make your dream home, you still have a chance to pick the best type of flooring available.
Your contractor might have told you about engineered wood flooring. It's one of the better options out there and it's something that's surely worth your time.
Before we dive deep into what makes it special, let's first understand what this type of flooring is.
What Is Engineered Wood Flooring?
Simply put, engineered wood flooring is a style in which your floorboards are made up of several layers of ply.
For instance, engineered timber flooring can be made up of 3 up to 12 layers of ply.
To make the board, the ply is cross-layered, glued, and pressed to form one solid ply. The key difference is that regular floorboards are usually one thick ply made of wood.
The resulting engineered wood ply will be cut into several flooring planks which are then layered into your house.
There's a science to making engineered wood flooring to ensure that the resulting product is both durable and efficient. It's more than just about stacking ply one on top of the other.
Engineered wood flooring is made up of various types of wood. The top layer – the most exposed layer, is usually made of real hardwood.
The top layer is usually the one that makes the final piece look real good. The bottom layers are there to create a solid support for the entire product
While the minimum number for engineered wood flooring is 3, there are downsides to this. It's far less durable than what you'll get from multiple layers.
Ideally, you'd want the max 12 layers but do keep in mind that these are more expensive products. Still, this is the better option for long-term investments.
According to the pros, engineered wood flooring accounts for 30% of homes in America today. Homeowners are choosing this type of flooring over others for many reasons.
If you're thinking about making the leap, then here are a few things you should know as to why this type of flooring is so special.
Durability
The biggest upside to engineered wood flooring is that the planks are very durable. These are made from layers of ply after all.
It will be nearly impossible to damage the wooden floor with a solid impact. It will take decades, possibly even longer before this type of flooring goes through the standard wear and tear process.
That being said, engineered wood flooring can be used in parts of the house where there are several heavy furniture and fixtures.
The planks are more than capable of carrying you and your stuff for years. Some homeowners place this on their attic so they can place as much of their old stuff in there.
---
Read Also:
---
Easier Installation
As compared to standard wooden flooring, it's much easier to have engineered wood flooring installed.
This means there are advantages to using engineered wood flooring when you're replacing your floorboards on your own.  Of course, it will also be easier for contractors to attach the floors as well.
Engineered wood floorings can be installed through stapling, nailing, gluing, and even folding and locking.
The tongue and groove build of the planks make installing the planks feel as if you're putting a puzzle together.
Moreover, you don't have to worry about removing your old floors when installing these as they can be installed directly over concrete subfloors and even on top of old hardwood floors.
Better Protection from Moisture
The one problem with wooden floors is that they absorb moisture easily. Whether it's from your wet shoes or just from the humidity in the air, the moisture inside wooden floors accumulates over time.
According to BioEnergy Consult, moisture causes warping in wooden floors. Moreover, they also result in the development of molds which are bad for your health.
Engineered wood fights moisture better than regular wooden floors with regards to warping.
This is because engineered wood floors are more stable so it's tougher for them to get deformed even when they come in contact with water.
That being said, this type of flooring is best for areas in the house where moisture is common.
That being said, this also means that engineered flooring is better suited against temperature changes.
Whether it's through heat or cold, engineered wooden flooring won't warp when exposed to temperature changes because of how they are built.
It's Eco-Friendly
Despite having multiple layers of ply, engineered wood flooring is actually eco-friendly. For starters, the middle layers of the planks are made from less expensive and highly accessible wood.
You also have to consider that since these planks are highly durable, homeowners don't have to get replacements again and again.
A set of engineered wooden floors will stay inside the house for years on end. That's better than having your wooden floors replaced every once in a while because it's less durable.
An engineered wooden flooring might just be the last piece that your house needs.
You shouldn't skimp out on picking the best type of floorboards for your house as these are very visible and usable after all.
This type of flooring might be more costly than others but they are worth every penny you spend on them.