If you are in the process of deciding which type of flooring to install throughout your home, you may have considered laminate flooring at one point or another. If you are unfamiliar with the process of installing laminate flooring, however, it can be difficult to know if it is a viable option for a first-time DIYer.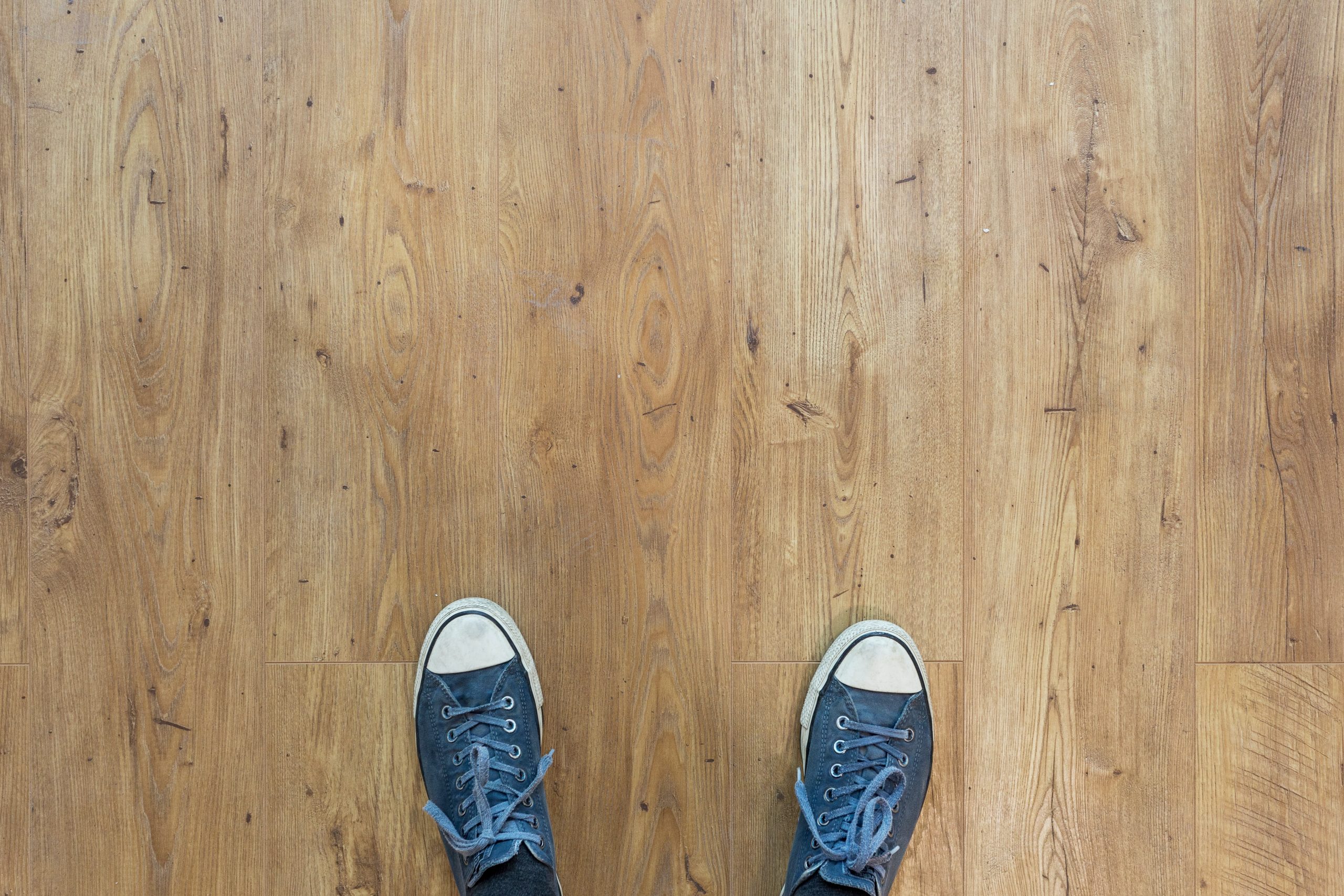 If this sounds like the predicament you are in, continue reading to find out whether you should tackle the task yourself or hire a professional contractor to guarantee the entire project goes off without a hitch.
Consider the size of the Space
In order to determine whether or not laminate flooring is right for a first-time DIYer, you must first consider the size of the space. This can allow you to measure the correct dimensions and find out if you are confident in your ability to purchase and install the correct materials to fill the space.
If you have struggled with accurately measuring spaces in the past, however, it may be time to admit defeat and enlist the help of a professional contractor before it is too late.
It is the first step involved in the process of installing laminate flooring, so it is crucial you not only get it right but get it right the first time.
If you are planning to install laminate flooring in your bathroom, on the other hand, you must also research water resistant laminate flooring as well as to measure the space. By failing to ensure you have purchased waterproof laminate floors, you may end up doing more damage than good.
---
Read Also:
---
Assess Your Existing General Diy Skills
If you are toying with the idea of installing laminate flooring, you must assess your existing general DIY skills. If you have ever repaired a broken tile or cracked wall, for example, it may come naturally to you to carry out a number of DIY tasks with little experience or training and laminate flooring may be a walk in the park.
If you have previously relied on a partner or professional contractor to perform any niggling home improvement tasks, however, it may benefit you to opt for the safe route of taking a step back and ensuring the job is done correctly.
If you are feeling brave, installing laminate flooring for the first time can also be a great way to expand your existing skills and experience when it comes to DIY and be confident in your ability to carry out any upkeep, maintenance, and repairs down the line. This is risky, however, and can end up ruining your floors indefinitely.
Establish a Budget
As is the case with any home improvement project, you must establish a budget at the earliest convenience.
This can allow you to determine whether a professional contractor is an option or whether you have no choice but to install your new laminate flooring yourself. During the process of establishing a budget, you must consider labor costs, material costs, cleaning costs, and disposal costs, just to name a few.
If you require furniture to be moved or placed into storage on a temporary basis, this is another cost that you must factor into your budget at the earliest convenience.
This is one of the main reasons why a growing number of homeowners are opting for the cost-effective route of installing laminate flooring themselves with the help of an online guide, checklist, or set of instructions.
It is also worth remembering that whilst DIY installation is cheaper, it is not free. You must consider the time, effort, materials, equipment, and supplies required for a project of such a scale and how you intend to finance them ahead of time.
If you are thinking about installing laminate flooring in your home as a first-time DIYer, there are several steps you must become familiar with ahead of time. This includes considering the size of the space, assessing your existing general DIY skills, and establishing a budget. яндекс
By doing so, you can assess the pros and cons of taking on the task yourself and ensure you are equipped with all the necessary information you need to make the right decision for you.