Clogged drains are an all-too-common nuisance that can disrupt our daily lives and frustrate us. Whether it's a slow-draining sink or a completely blocked drain opening, we've all experienced the annoyance of a stubborn clog.
In the battle against these pesky plumbing problems, chemical drain cleaners have become a popular go-to solution for many homeowners. However, it's crucial to approach these potent cleaners with caution.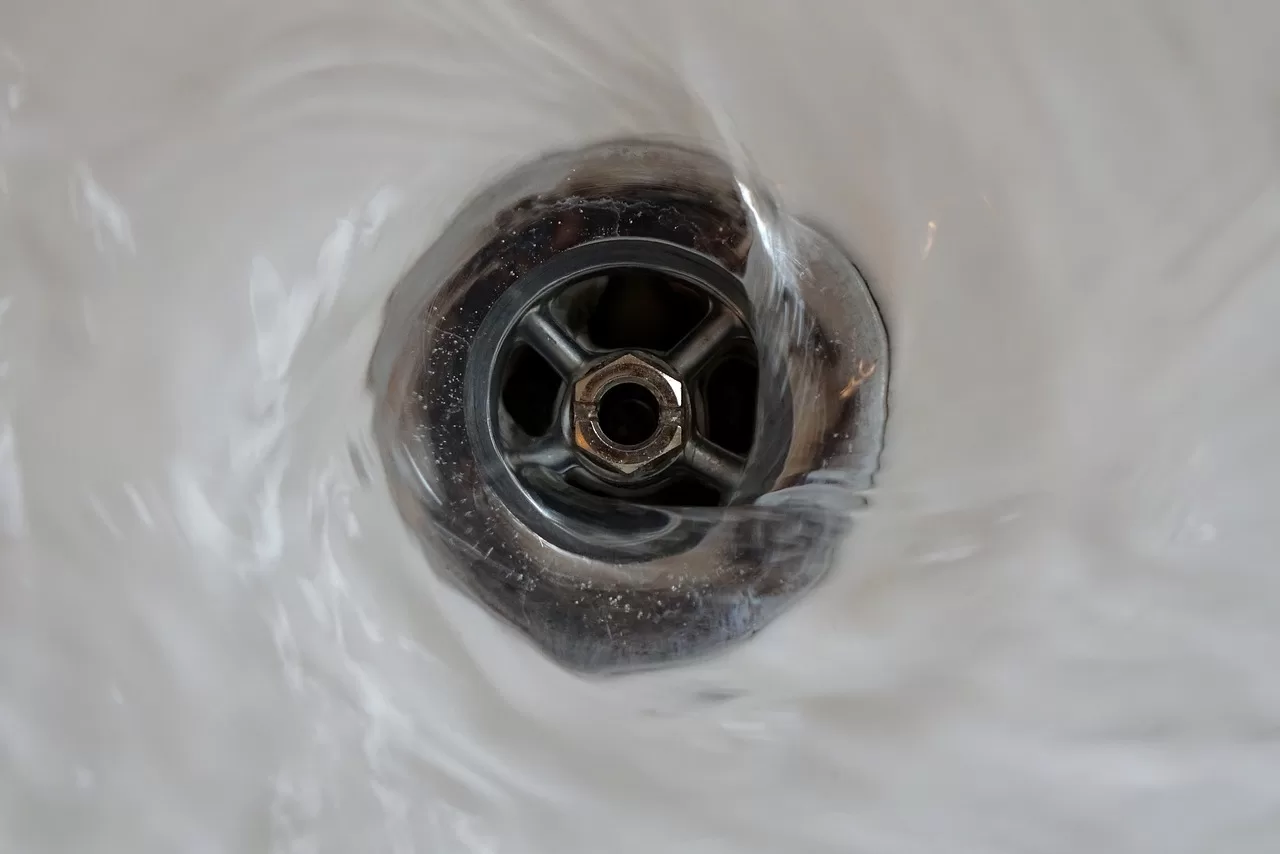 What are Chemical Drain Cleaners?
Chemical drain cleaners are powerful substances designed to break down and remove clogs in drains. They are specifically formulated to dissolve or dislodge various materials that cause blockages, such as organic matter, hair, soap scum, grease, and food particles.
Types of Chemical Drain Cleaners
There are two main types of chemical drain cleaners available on the market:
Caustic Drain Cleaners
These cleaners typically contain ingredients like sodium hydroxide or potassium hydroxide. Examples of caustic drain cleaners include popular brands such as Drano and Liquid-Plumr. These drain cleaners work to generate heat through a chemical reaction, which helps dissolve the clog.
Physical Drain Cleaners
Unlike caustic drain cleaners, physical drain cleaners do not rely on chemical reactions. Instead, they consist of long, flexible tools such as drain snakes or augers. These tools are inserted into the drain to break up and remove the clog. Physical drain cleaners are often used when the clog is caused by solid objects or debris that cannot be dissolved by chemicals alone.
By understanding the different types of chemical drain cleaners and how they work, you'll be better equipped to choose the appropriate cleaner for your clogged drain.
---
Read Also:
---
Dos and Don'ts of Using Chemical Drain Cleaners
Dos:
Wear protective clothing: When using chemical drain cleaners, it's crucial to protect yourself. Wear rubber gloves to shield your hands from direct contact with the cleaner. Also, consider using a face shield or goggles to protect your eyes from splashes or fumes.
Ensure proper ventilation: Chemical drain cleaners can release toxic fumes, so working in a well-ventilated area is essential. Open windows or doors or use fans to improve air circulation. This will help minimize your exposure to potentially harmful fumes.
Read and follow the instructions on the product label: Each chemical drain cleaner may have specific instructions and precautions that you need to follow. Read the product label carefully before use and adhere to the recommended usage guidelines and safety measures.
Use in a well-lit environment: Adequate lighting is essential when working with chemical drain cleaners. It lets you see your actions and helps prevent accidents or mishaps. Make sure the area is well-lit before using the cleaner.
Consider preventative maintenance products: Instead of relying solely on chemical drain cleaners, consider using preventative maintenance products. These products are designed to be used regularly to clear your drains and prevent clogs from forming. Using them as directed can help minimize the need for harsh chemical cleaners.
Don'ts:
Mix different chemical cleaners: Mixing different chemical drain cleaners can lead to dangerous reactions and produce toxic fumes. Never combine other products, as the resulting chemical reactions can cause harm to you and potentially damage your plumbing systems, such as plastic and metal pipes.
Use chemical drain cleaners on damaged pipes: Chemical drain cleaners, especially those with acid ingredients, can corrode or further damage already compromised pipes. If you suspect that your pipes are damaged, it's best to consult a professional plumber rather than use chemical cleaners.
Overuse or misuse of chemical cleaners: Follow the instructions provided by the manufacturer regarding the amount and frequency of use. Overusing chemical drain cleaners can lead to excessive exposure to harmful chemicals and may not be effective in clearing the clog. It's essential to use them as directed for optimal results.
Ignore warning signs of hidden damage: If you notice warning signs of hidden wear, such as leaks, water discoloration, or foul odors, using chemical drain cleaners may not be the best solution. These signs may indicate more significant issues with your plumbing system, and it's advisable to seek professional assistance to avoid exacerbating the problem.
By following these dos and don'ts, you can safely use chemical drain cleaners while minimizing the risks associated with their use.
Precautions and Safety Measures
Consider Safer Alternatives to Chemical Drain Cleaners:
Boiling Water and Hot Water Flush
One of the simplest and safest methods to clear minor clogs is pouring boiling water down the drain. This can help melt away grease and flush out debris. You can try hot water flush for more stubborn clogs by running hot water for several minutes to break down the obstruction.
Baking Soda and Vinegar Mixture
Create a natural, non-toxic solution by combining baking soda and vinegar. Pour half a cup of baking soda down the drain, followed by half a cup of vinegar. Let it fizz and react for about 30 minutes, then flush the drain with hot water.
Properly Handle Sulfuric Acid and Sodium Hydroxide-based Cleaners:
When using chemical drain cleaners that contain strong ingredients harsh chemicals like sulfuric acid or sodium hydroxide, it's crucial to take specific precautions:
Use protective gear: Wear rubber gloves, protective eyewear, and a face shield when handling these cleaners. These substances can cause severe burns or eye damage if they come into direct contact with your skin or eyes.
Follow safety instructions: Read and strictly adhere to the safety instructions provided by the manufacturer. This includes using the recommended amount, avoiding contact with other chemicals, and ensuring proper ventilation.
When to Seek Professional Help
While many minor clogs can be cleared with DIY methods or chemical drain cleaners, there are instances where it's necessary to seek professional help. Consider the following signs that may require the expertise of a professional plumber in clearing blocked drains and pipes:
Persistent or recurring clogs: If you experience frequent clogs in the same drain or if the clog keeps coming back after attempts to clear it, there may be an underlying issue that requires professional attention.
Multiple clogged drains: When numerous drains in your home are affected simultaneously, it could indicate a clog deeper in the plumbing system that requires professional diagnosis and resolution.
Slow drainage throughout the house: If water drains slowly in multiple sinks, tubs, or showers, it suggests a blockage in the main sewer line that could be beyond the reach of DIY methods.
Foul odors or gurgling sounds: Unpleasant odors emanating from drains or gurgling noises when using plumbing fixtures can be indicators of a severe clog or sewer line problem that necessitates professional intervention.
When faced with persistent or complex clogs, multiple affected drains, or signs of significant plumbing issues, it is advisable to seek the assistance of professional plumbers or drain cleaning services. Their specialized knowledge and advanced techniques will help diagnose and resolve the underlying problems, ensuring a properly functioning plumbing system.
Bottom Line
When using a chemical cleaner, it's essential to prioritize safety by following the dos and don'ts. However, it's also vital to consider greener alternatives and responsible drain maintenance practices for a more sustainable and effective approach to keeping the water supply of your plumbing system clear.
Regular maintenance and professional inspections ensure longevity and optimal plumbing system functioning. You can avoid major clogs, hidden damage, and costly repairs by addressing minor issues before they escalate.
Remember, responsible drain maintenance benefits you and contributes to our environment's overall health. Let's strive for sustainable solutions and responsible practices to keep our drains clear and our homes functioning optimally for years.