An excellent storage facility such as easyStorage Self Storage Wimbledon offers first-class storage service that is secure and easily accessible.
A storage facility is vital for every commercial business. No one storage facility fits all. It is essential to select a storage facility that best suits your product, especially if you are paying for space you do not need.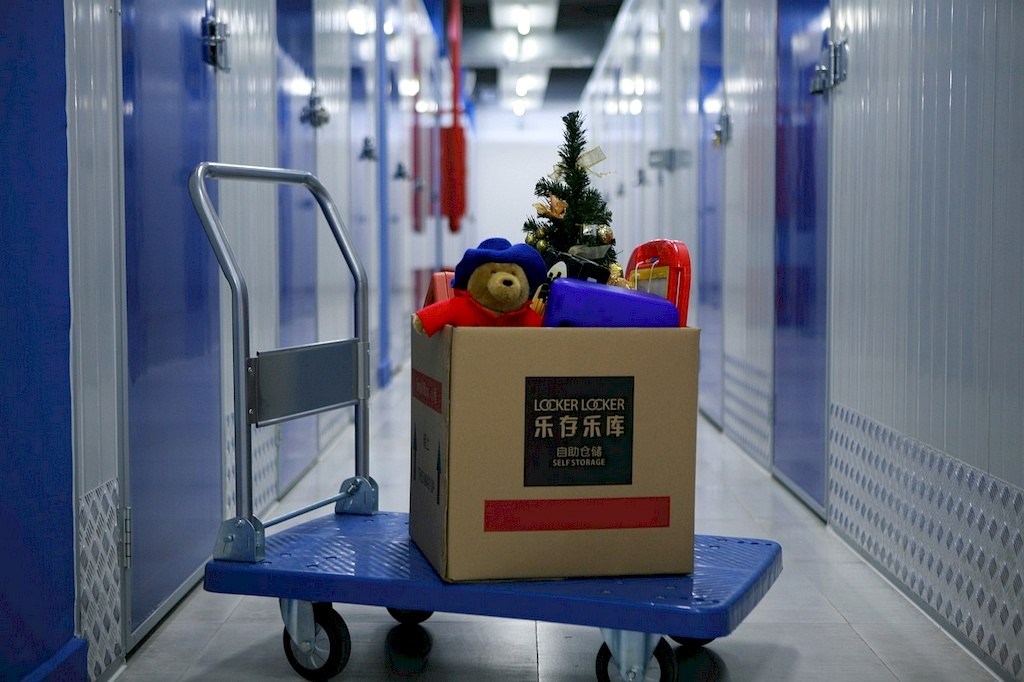 6 Factors to Consider
Some factors to consider when selecting a useful storage facility include; safety, cost, size, location, access, and amenities
---
Read Also:
---
Safety
A secure storage facility should have in place high technology security solutions such as security cameras and a 24/7 surveillance system. Having security personnel on the ground is a must-have for any location that needs to be secured.
It is also necessary to look into the facility's insurance policy to ensure that your merchandise is covered against damages such as a fire breakout.
An excellent storage facility should be well lit, ventilated, and have exceptional fire response systems in place.
The surrounding of the facility is an aspect to consider when it comes to security measures. An environment that is prone to vandalism and illegal dealings exposes a storage facility to risks.
It would help if you had a storage facility that is safe to take your merchandise in and out without fear of being robbed.
Cost
You are in business to make a profit, and every business transaction you engage in has to lead to profit-making, including renting a storage facility.
For example, you pay more for rent than what you get from the business, and it means you are running on loss and not profit. It's necessary to compare charges from different storage facilities before you make a choice.
When looking at the cost, you also need to consider the quality of the facility and if it meets the requirements for your merchandise storage.
Some items require a particular room with specific temperatures. Be sure to rent a facility that does not blow your budget over or one that is cheap and might compromise your items.
Size
Knowing the exact amount of space you need to store your merchandise can be challenging. The size of a storage facility for your business is a critical factor that should be thoroughly researched and planned.
You need to carefully consider both your present and future needs when deciding on a storage facility.  You also have to be cautious not to pay for space that will idle for a long time.
After you have deliberated on your needs and your budget, you can then acquire a storage facility that will accommodate all your storage needs. It is easier to manage all your merchandise from a central place.
Location
Storage facilities within large cities tend to be more costly than those found in isolated areas.
When choosing the location of a storage facility, you need to determine how often you will need to access the facility for services. If you need to access your goods more often, you can choose a facility near your office.
You also need to consider the type of merchandise you handle; some varieties are easily stored on the ground floor for more effortless mobility.
Accessibility
Choosing a storage facility that is not easily accessible wastes precious time, and you may incur losses in your business.
When working on scheduled tasks, you need to be sure that your facility will provide the service you need when you need it.
If you have irregular schedules, you need to consider a facility that offers self-service. That gives you the advantage of accessing your merchandise at your most convenient time.
An excellent storage facility should have adequate lighting and be well ventilated to allow you a comfortable working environment while accessing your merchandise.
Extreme temperatures and moisture are not just bad for you but can damage your goods as well.
Amenities
Before settling for a storage facility, you may want to find out what kind of amenities are available for your use.
You may have items that require being stored in a climate-controlled room, or you may need conferencing solutions to facilitate a business transaction and merchandise transfer.
A top-notch storage facility should also have adequate vehicle storage space and forklifts to unload and load your merchandise.
An excellent storage facility should have remarkable customer service. It should offer you everything you require to keep your merchandise safe upon arrival, during storage, and on removal.
Conclusion
The best storage facility should give you easy access to your merchandise when you need it. It should also be well ventilated, extremely secure, and have top-notch fire response systems.
It should fit your budget and be the right size for your merchandise. The amenities should include everything you require while at the facility.