Summer presents an opportune time to give your home a facelift with bright and splashy colors.
Transform your home from dull and drab to making it bright, cozy, and relaxing. Some factors why homeowners will want to improve their home for summer are better family relaxation and the improved ability to host and entertaining guests.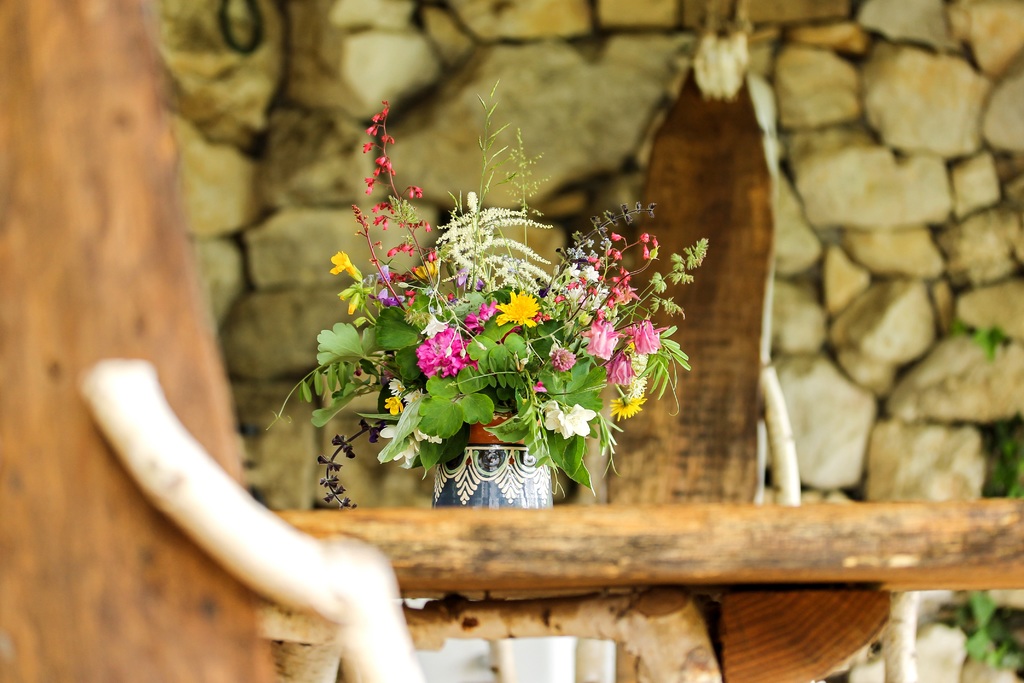 The following are excellent summer décor ideas you can incorporate in remodeling your home this year.
These trends allow you to transform your home without breaking the bank; it's all about creativity and simple interior decoration ideas.
You can also read this article if you are looking to buy a new home this summer.
---
Read Also:
---
Floral Prints
The use of floral prints is a trendy look of improving the décor of your home. The incorporation of floral prints can be achieved with wallpaper, shower curtains, and throw pillows.
Some homeowners have gone ahead and added natural flowers and plants in a room. The only challenge is having to worry about keeping these plants alive through watering and tending.
Copper Metal Finish
Homeowners have adopted the copper metal finish which aids in adding a touch of glam that works well for vintage and industrial spaces.
Some of the ways of introducing the metal finish can be through a beautiful side table, coffee tables, a pendant lamp, candle-holders, and kitchen accessories.
Climbing Plants
Climbing plants can transform your indoor living spaces and even outdoor spaces. Most people are only familiar with outdoor plants on pergolas for innate patterns.
Incorporation of a winding climbing plant in indoor spaces can be transformative and a touch of art when complemented with other items for summer home décor.
For some people, it is difficult to nurture and train plants to grow the right way.
Ceramics and Terracotta
Both ceramics and terracotta Verano Ceramics will help incorporate a rustic and chic trend to the home. The kitchen can get new terracotta flooring as well as other living spaces in the home.
Mixed Prints
The use of mixed prints is one trend that is making a comeback.
People are becoming engrossed in using different colors and asymmetrical prints to spruce up your living spaces.
Care should be taken when working with asymmetrical prints to avoid it becoming off-balance.
Always work to maintain a color scheme to make the final work purposeful.
Moroccan
The desert-inspired Moroccan style has been here with us and is making a strong comeback in summer living room décor.
The souk-inspired glamour and how it may provide additional seating space in your living room. Highlights of the style are the Moroccan lanterns that will add an exotic flair.
Outdoor Lights
Installation of outdoor lights can transform your backyard.
Getting the globe lights for your backyard will make cozy and functional for activities such as an outdoor movie or a barbecue.
These outdoor lights can be used indoors such as on a reading nook or any other room.
Nautical-Inspired Décor
Make the home get a coastal-inspired theme by borrowing from the nautical field.
It doesn't matter if your home is located in the quiet countryside or a busy city, the nautical summer décor will give a refreshing and relaxing look.
The new-look will definitely bring back the memories of that summer holiday relaxing on the beach.
Identify some nautical decorations that you can add without crashing with the overall style of your home.
Add simple seaside colors that create a laid back charm to your interior spaces.
These nautical decorations work best on a warm white backdrop meaning you have to paint your walls with white or beige where necessary.
Additional pieces such as seashell centerpiece and wall hangings can be incorporated.
Bright and Bold Themes
Summer is about bright colors, flowers, and lots of sunshine. Make use of bright and bold hues such as yellow, pink, and turquoise to create a summer-inspired space.
Choose a color that appeals to your liking and use it for a wall in the sitting room, hallway, or bedroom to create this theme.
The addition of mirrors, plants, warm lampshades, and neutral-shades of furniture will complement these summer room ideas.
Take care not to include so many accessories and overcrowd the space.
Incorporate a Pinwheel Centerpiece
Pinwheels are easy to make using paper and will invoke childhood memories in the summer.
The requirements are simple and will include a colorful cardstock, wires, scissors, and round fasteners.
The wires will be used to create the pinwheel stem. The centerpiece can be used to add a pop of color to the living space.
The pinwheel can be cut in different lengths and used to fill a vase that can be placed at a place of choice.
Beach-themed Décor
Summers are marked by visits to the beach and a similar vibe can be replicated through a beach-themed summer décor.
You need to employ some creativity when choosing decorations that help bring out the theme.
Use pastel and neutral shades for the backdrop in your living spaces and include ropes, shells, and fishing nets to create a beach-inspired wall.
Other features to include can be shells, driftwood, a rustic lantern, trinkets, or a charming centerpiece to complete the makeover.
Create a Photo Garland and Summer Mantel
Creating a photo garland can help you bring back summer memories. Just make sure that you choose some of your best summertime pictures.
The garland can be completed with the use of old postcards and hanging shells to make it more appealing and fun.
Work closely with other family members to bring out these summer decoration ideas.
The photo garland can be hung at the entryway, in the hallway, over the fireplace mantle or elsewhere in the living room.
The backdrop can take shape as faux wood fences or you could add artificial flowers, shells, or a beach-themed centerpiece.
The summer mantle can be created using fresh and bright floral arrangements. Brightly colored flowers can be placed in a vase to ensure the mantle adopts a summer look.
You can make use of multiple vases to create a monochrome look on the fireplace mantel or the mantel around the home.
Summer decorating is a fun exercise and can be applied to many different spaces in the home. You can go with full home décor or just add a few accessories to achieve a summer-inspired décor.