If you are in business, there is a high possibility that you have used warehouse services before or will need them in the future.
These storage facilities are used to help traders store their goods. For a business to grow, you need to have products ready to deliver.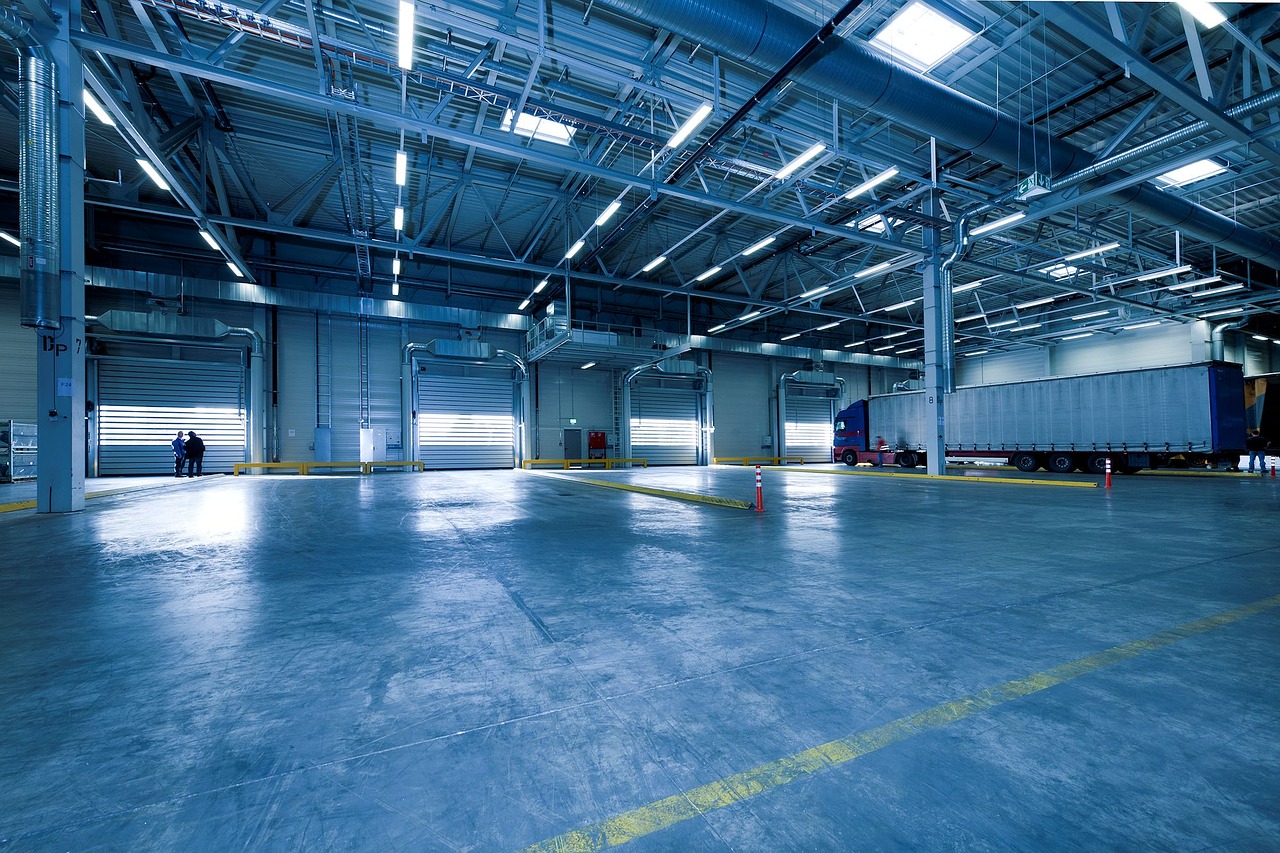 However, producing a high number of products is almost impossible if you want to be profitable. On the other hand, as a small business having a warehouse is expensive and unrealistic.
This is why many companies seek out warehouse services to help them become more efficient. Click here to go on Fripp Warehousing to see a package that works for you.
There are many types of warehouses, but we will talk about the main four. Today there are storage facilities for almost every item imaginable.
However, they all fall into one of these main categories.
Distribution Centers
For many small traders and businesses, distribution centers are their go-to storage facility. Distribution centers only stay good temporarily and for a short time. Think of it as a middle man of sorts.
You take your goods to the distribution center, and the buyer can receive the goods from there, or as most distribution centers do, offer delivery services right to their do.
This is the very essence of how Amazon and Alibaba work but with a lot more efficiency.
Distribution centers are great for temporary storage and perishable goods because most of them are located close to a transport area.
Therefore they can get in and out of the warehouse as fast as possible.
They are also great for traders with small storage spaces. As we have mentioned before your company grows, you should consider storage facilities such as warehouses and distribution centers to be a good fit.
---
Read Also:
---
Private Warehouse
As your business grows and the profits increase, it might be an excellent option to hire or build your warehouse.
On the surface, it may look like an expensive endeavor. However, if your products are many and produced daily, it may make sense to have your private warehouse.
In most cases, private warehouses are owned by manufacturers and processors. For example, if your products need to be frozen to be preserved, it may be a good idea to have a private warehouse as this will give you more control of your products.
If you use a shared storage unit, you do not have control of things like temperature, which is crucial for your business.
Another excellent example of people who need private warehouses is large resellers. For many retailers, the more products you buy, the cheaper it is.
Therefore buying in bulk makes more economic sense. However, if you buy in bulk and still have to hire a warehouse, your profit margin may reduce.
This is why many consider using private warehouses.
Public Warehouses
As the name suggests, these are owned by the government or the state. Public warehouses are made available for smaller businesses that need storage space for their product.
As a result, they are often cheaper than private warehouses. The government or the state's primary mandate for such storage spaces is to encourage business.
If a trader spends less on the storage of their goods, it is more likely that they will have a bigger profit margin.
Such a situation will encourage them and eventually grow their business. With a bigger company, they can give the government more taxes and employ more people.
This is a sound strategy from the government, and it does help many traders reduce production costs.
Cooperative Warehouses
Cooperatives are societies where people join to do business together. They are a great way of cutting costs as most cooperatives offer business amenities like warehouses.
Unlike public warehouses where anyone can hire it, cooperative warehouses are specifically for the members.
But like public warehouses, the intention is the same; to reduce product cost and encourage members to grow and build their businesses.
As you can imagine, cooperative warehouses are not geared to make a profit.
Instead, they are used to facilitate the members better, lowering their costs, and eventually employ more cooperative members and finally get a bigger member's fee from the growing business.
Although not available to the public, bonded storage is also a type of warehouse. But specifically for the government.
This is where they receive imported goods and store items ready for export. If a private firm wants to access this facility, it must get a license from the government.
As you can see, there are many types of warehouses; it is up to you to find one that works for you.