Nobody likes their beautiful house and furniture being invaded by bugs and pests.
However, the onset of warm weather is an invitation for the bugs outside to explore your house for food and safe shelter.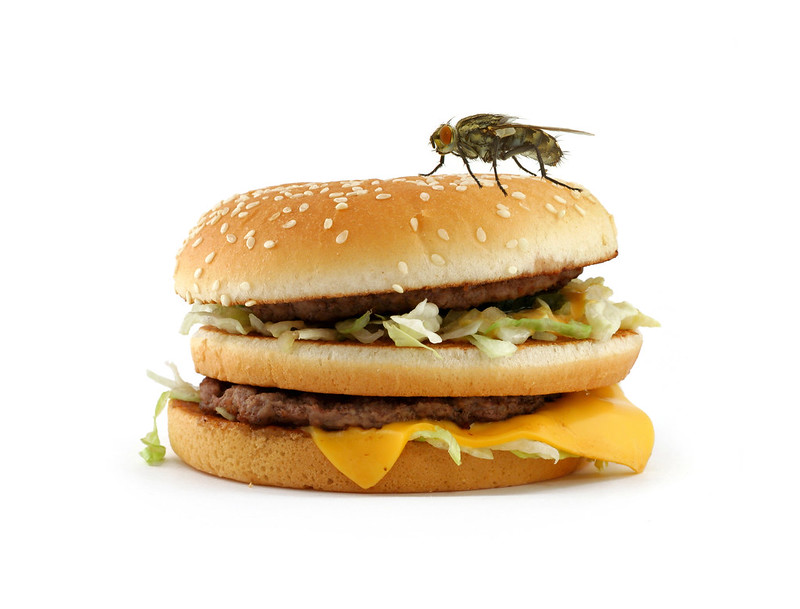 If they find the same within, they are definitely trying to stay back longer and give you a hard time.
If you own a pet or two, you might additionally have to fight it out with ticks and fleas.
Termite control is best handled by professionals from Joel's Pest Control, but there are ways and DIY home remedies that you can initiate before you call in the experts for larger damage control.
These tiny beings pose the risk of spreading infections too, besides causing damage to your properties.
The most common household pests that you will come across are ants, cockroaches, spiders, earwigs, flies, centipedes, silverfish, stink bugs, ticks, and fleas.
Ways for Pest Control
Sealing Cracks and Crevices Around
You must inspect all exit points around your house for small cracks or gaps that could easily be the first invitation for pests and rodents to enter.
These might be the unsealed gaps that go unnoticed, around entry for electrical wires or pipes.
You should inspect all doors, windows, and screens for any minor cracks and seal or repair them immediately.
Fresh weatherstripping for the external doors can be a big deterrent for those pesky bugs and pests.
You should regularly clean and wipe your kitchen counters, racks, and stoves with disinfectant cleaners to keep away pests.
A dirty and gloomy kitchen is always good for pests and bugs to stay in. Clean away any small food particles on the kitchen floor too.
Additionally, ensure sweeping the kitchen drawers for dust and dirt in regular intervals and to keep kitchen utensils away from moisture as much as possible.
---
Read Also:
---
Dirty and clogged bathrooms are a major breeding place for bugs and pests in the house.
To avoid this, you must keep your bathrooms dry and sanitized. Use strong surface cleaners for the basins and tubs regularly.
Treat shower curtains for moss and keep them dry. Clean the pot regularly with disinfectant, and unclog drainage outlets for any hair or soap residues.
Dry out Spots that allow Standing Water
Some pests like silverfish and centipedes absolutely cherish damn places in and around your house.
Spots with standing water could also help mosquitoes breed inside your house too.
You need to be extra careful to check all faulty pipes, faucets and drains where stagnant water gets collected, and fix them immediately.
Keep buckets and kitchen utensils dry when not in use. Check your washing machines, dryers, and air conditioners for water leakage and fix them too.
Regularly Dispose of Garbage
Ensure good hygiene inside your house for a lesser chance of bug and pest infestation.
Dispose of garbage regularly to avoid the accumulation of rotten leftovers, which may invite cockroaches and rodents in search of food.
Accumulated garbage also threat the spread of diseases and infections for your children and pets, through pest carriers.
Keep Debris-Free Outdoors
Keeping the outdoors clean and organized goes a long way to deter pests and bugs from entering your house.
Regularise cleaning of your outdoor pond or pool, prune your plants for bushy growths, and keep your lawn free of weeds.
Ensure that places where you stock firewood and compost bins are at a distance from your house and are regularly checked for pests and rodents.
Pests like mosquitoes, flies, and cockroaches can be restricted to a large extent from entering your house by good quality nets fixed to your windows.
If you already have them installed, check for any repairs needed to ensure protection.
These nets provide better ventilation for your house, along with substantial protection from outside pests.
Clear out Visible Pests Inside
You may use safe DIY methods to clear out any visible pests and bugs inside your house.
There are natural oils and safe bug repellents which could help with your lesser pest problems.
Before the use of any such fix for indoor pests, do make sure of their safety towards children and pets.
Call for Professional Help
To control larger pest infestations in your house, you would need professional help to take care of them.
They use advanced equipment and pesticides and disinfectants to stabilize such infested situations.
Professional pest control treatments provide better immunization from future damages too.