The art of staging a property for sale differs significantly from staging a home for personal use.
Your design must appeal to the preferences of hundreds of prospective buyers, photograph as if it were a display house, and be devoid of personal images.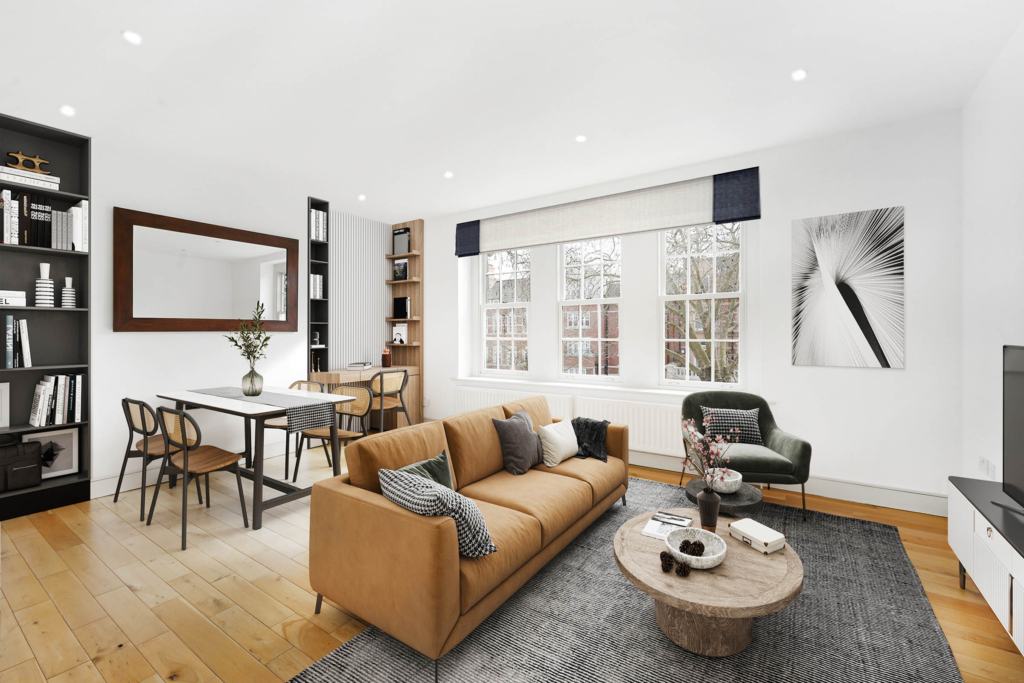 Sellers who complete this challenge successfully will receive the ultimate prize: a speedier, higher-priced sale.
According to the most recent HomeLight Top Agent Insights Report, approximately 83% of top agents feel that staged houses sell quicker than unstaged properties.
Research by the National Association of Realtors states that 31% of buyers upped their offer on the house by 1-5% because they used furniture consignment from a staging company.
Here are some style recommendations to help you sell your home.
Choose Styles That Other People Would Like. You Are Not Styling for Yourself
The design and accessories you use to decorate your house should represent your prospective buyer's tastes, not your own. We suggest consulting your realtor for help on what designs may appeal to your home's buyer pool.
You want guests to feel at ease in your home as soon as they walk in. It's not so much about the pricing as it is about who your target market is.
So, if it's a ranch house, a single-story building, perhaps someone is downsizing. Knowing your target buyer's demography and playing off of it is essential.
---
Read Also:
---
Don't Overdo It
Display your home's architecture with appropriate furnishings and décor — but don't go overboard.
Nobody lives like this; therefore, if your house is mid-century modern, you're not going to fill it with exclusively mid-century modern furniture.
If you do that, you are establishing a museum. As a result, you want an eclectic mix of furnishings with a few allusions to mid-century design.
Don't Use Fake Décors Such as Phony Food
Fakery diverts customers' attention away from your home's true characteristics, instilling suspicion in their minds. Ensure you avoid using phony props, fake food, and fake flowers.
You should also avoid having stale biscotti or an empty cup in the living room. And, please, no champagne glasses beside the bathtub.
Skip The Wall Decor to Keep Customers' Attention Focused on The House
We always urge folks to keep their belongings off the walls. Wall decor décor looks excellent and helps to freshen up a space. However, because everyone starts searching for a home online, it might make the space appear smaller.
The less wall decor there is, the less there is to distract potential buyers from your home's strengths like high ceilings, fireplaces, and custom moldings.
Don't Forget the Entryway
Even if your property does not have a foyer, the entry room is a critical access point to attract buyers' attention and instantly appeal to them.
Ensure that coat racks, umbrellas, keys, and children's shoes are removed from this area. Personal things should be replaced with a clutter-free entrance point.
A colorful vase of flowers on an entry table is appealing if you have the room. If you don't have enough space, keep the area clean and clear of distractions so that the buyer may proceed through your house without being distracted.
Use Light, Floor-Length Curtains on The Windows
Consider adding light, neutral drapes to the living room, dining room, and master bedroom if you have the funds. Hang floor-length drapes from a curtain rod high on the wall, closer to the ceiling than the top of the window frame, to lengthen the room.
Stick to white in terms of color: Lighter colors tend to sell better. You will notice that it opens up the room and allows more light in.
Style The Dining Area Like an Actual Dining Set
Rather than preparing the dining room table for a special supper, design it as if you're still setting it. Arrange a stack of plates and a cluster of wine glasses.
This helps to fill the table without making it appear too formal. Choose taller design objects, such as a trio of candlesticks or a gorgeous vase, for the centerpiece to add to the aesthetics.
Focus on The Kitchen as An Essential Aspect of The House
The kitchen is usually at the top of buyers' wish lists. In general, if you can win them over in the kitchen, the remainder of the house shouldn't be too tough.
Upgrade your kitchen appliances, finishes, and materials but ensure you stay within your budget. In comparison to other sections of the home, your return on investment in the kitchen has a higher probability of increasing the value of your property.
Show Comfort in Your Living Room Areas
Create family and living spaces that make you want to stay longer, enjoy the house and instantly appeal to your buyers.
Conversational places and comfortable couches with fluffed-up decorative pillows are incredible—place area rugs in front of sofas and under coffee tables.
Avoid using area rugs in public locations unless they are secure. These might create tripping hazards, reducing your chances of attracting buyers.
Create A Place to Retreat in The Master Bedroom
A master bedroom is a place where the buyers want to be able to relax, unwind and enjoy the comforts of home. Remove large and bulky furniture to allow ample space and create the feeling of a bigger space.
The bed in the master bedroom is usually the main focus of the room. Set the mood with a well-made bed, quality bedding, and soft textures to make buyers want to fall asleep instantly if they lie down!
The Other Bedrooms Should Be Cozy Too
Please make sure the bedrooms have enough facilities for family members. Each bedroom, the master bedroom, should be a reflection of its owner. Keep clutter at bay in children's rooms by arranging toy boxes and utilizing hidden storage in closets and beneath the bed.
Toys should be stored out of the way so that clients can freely wander across the space. Create an environment in guest bedrooms that a guest would like to remain in.
Ensure all bedrooms have open window coverings and that artificial lighting is available for nighttime showings of your house.