Virtual staging is the best method to make your home more attractive for potential buyers. With virtual staging, they can easier imagine what your home might look like for them. The most significant advantage possible is that you don't have to set up your house with traditional staging methods.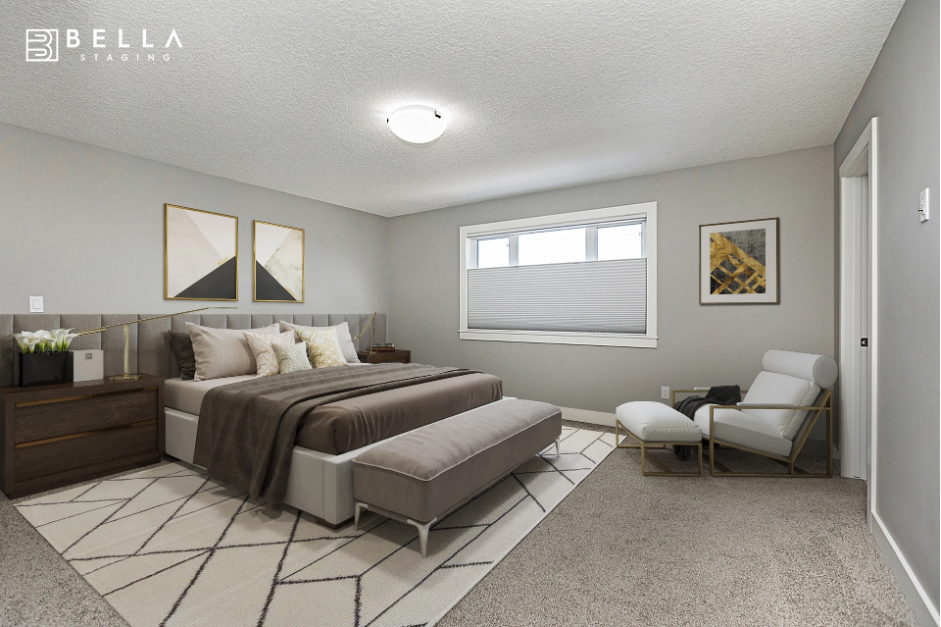 Let's put that into perspective: if you'd like to sell your home as fast as possible and for the highest price, there's basically no way around staging in general. An empty house may look unappealing for buyers, and some people don't have excellent imagination skills.
As soon they see an empty place, it's hard for them to imagine what your home might look like for them. Thus, professional realtors have done it regularly to stage a home that's new on the market. However, that involves bringing in furniture and a couple of decorative items to make it look homely.
Attractive and Accessible Virtual Staging
As you can probably imagine, it does require quite some effort, and it's rather expensive. On the other hand, you could also stage your home before taking pictures to put it onto the market. You don't only have to give your home a deep clean, but you also may have to buy additional items.
But who in the right mind would invest more into the family he's looking to sell? Apart from the usual thorough cleaning and making sure there are hardly repairs to the seller, no one would.
Moreover, you either need to clear out everything for a traditional staging, paint the walls, and set it up. Or you need someone that does the job for you.
That's where virtual staging comes into play. Your garage could still be full, or the walls may still require a fresh coat of paint. But you don't have to finish those chores before taking pictures of your home.
Virtual Staging Explained
Virtual staging is pretty much like a traditional staging of your property to demonstrate its best features. It's supposed to make your home more attractive to buyers and create a good impression. Contrary to traditional staging, there's no need to bring in rented furniture or buy additional decorative items.
Professionals can arrange virtual staging solely on a computer. Apart from your empty property, there's nothing real about the items you add to make it look like a nice home to live in.
It's most suitable for vacant homes, property with run-down furniture, or homes with tenants still living in them. The best about virtual staging is definitely also the price.
Traditional staging can cost several hundred, if not thousands of dollars, especially if your home is vacant. On the other hand, virtual staging only requires about 1% of the selling price, a few hundred dollars.
Therefore, it's incredibly cost-effective and saves you tons of time. Traditional staging can take about a week to be set up. Virtual staging is done within a few hours by a professional.
High-resolution Pics of Your Home
As the first step to virtual staging, you need high-resolution pictures of your home. Obviously, your home needs to be clean and tidy before you take any images of your home.
High-resolution photos in .jpg format are all you need to get started with virtual staging. You only need to import the photos to special editing software, and you can already run wild.
There are a couple of affordable virtual staging programs on the market to do the staging yourself. If you're new to photo editing, it might be best to choose a professional virtual stager that knows what he's doing.
Unless you've got some experience, you'll have to learn a new skill on the side. Most don't have that extra time and are looking forward to closing a deal as fast as possible to move on to the new property. Moreover, a professional has more experience in how to showcase the best qualities of your home. And he knows current trends in regards to interior design.
---
Read Also:
---
Your Home is Your Stage
Haven't you painted your walls yet? No problem. With virtual staging, you can sort this out and show potential buyers what it'll look like once you complete it. As your property is on the internet, you won't have to bother about removing family pictures either, should they still hang in place.
Anything you haven't had the time to take care of yet can simply be edited. You'd neither have to worry about the old sofa your dog tore down. It can be removed during the editing process, and a lovely shiny sofa is put in its place.
With virtual staging, you can add or remove any items in your home you desire. There's no need to shift heavy furniture; get a new rug. The editor will just put it there for you.
To make it even more appealing, they can also arrange the light via virtual staging. You could even create several staging sets for the same rooms. It gives buyers some ideas for the perfect kid's room or for their new office.
For instance, there's literally nothing the virtual staging can't add or remove, such as plants and painting. You can create virtual staging for any number of rooms in any style and different set-ups you like.
Final Words
As impressive as virtual staging is, make sure you're informing potential buyers that the pictures are staged. While you can add any kind of furniture and decorative items you'd like, don't add a kitchen island if there's none.
Virtual staging can be tricky, and if you add an immovable that truly isn't there, buyers will feel fooled once they view your property. For live viewings, put up an easel or layout a folder with the staged pictures. The buyers can see it for themselves that you used the art of virtual staging – but you show them their new home with all the extras.