When you buy a new carpet and underlay, there's a chance that you'll have slightly more leftover. Because you probably bought more than you actually needed to use.
On the other hand, you might be removing an old set that still looks okay but doesn't fit in with your new interior design vision.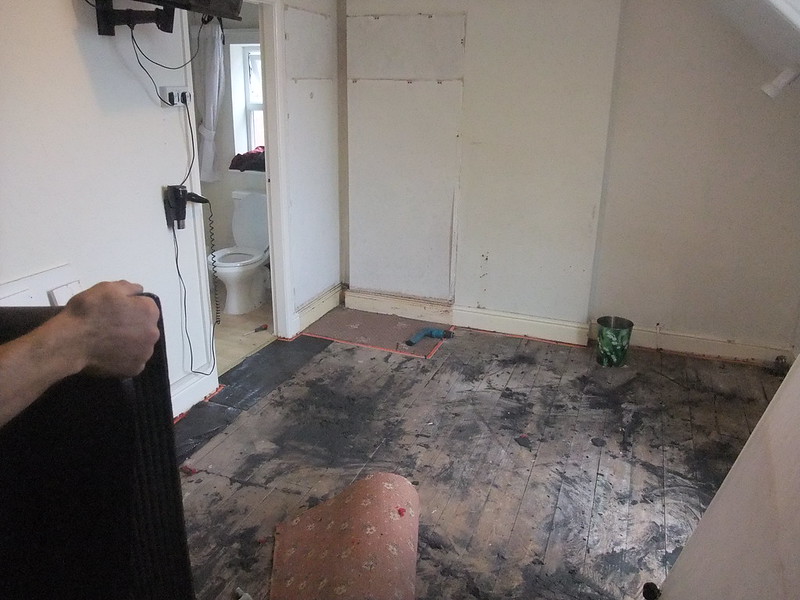 Don't throw it out though, there are multiple things you can use your left-over products for.
In this article, the team from Underlay4u gives you some fresh ideas on what you can do with the remaining flooring to save you from taking it to the skip and it ending up in a landfill.
Use Underlay as Protection in The Garage
Some people choose to stick underlay to the wall of their garage. Why? One reason is that if you're moving the car in and out of a tight space, there's much less chance of a soft piece of underlay scratching the paintwork.
As an added bonus, it can act as a bit of extra insulation because nearly all underlays have a tog rating, which means they prevent cold from escaping.
The carpet itself can also look a bit nicer than the finished brickwork that's usually seen in the garage.
---
Read Also:
---
Use Carpet on The Garage Floor
If you have enough leftover, you could use it as extra padding on the garage floor. Whether you choose to use both carpets and underlay together or each of them separately is up to you.
Most garage floors are plain concrete so it helps add a bit of warmth under the feet. Helpful if you need to nip in to look for something but don't want to go through the hassle of putting your shoes on.
What's more, if you have kids, it could be a better place for them to get changed as you would be less bothered if they got muck all over the carpet in the garage than you would be in the main house.
Put Both Underlay and Carpet in The Loft for Extra Insulation
Lofts can be cold places, especially in the winter. One problem with the loft being cold is that it lets the heat out from the main house.
If you have a cold house and feel like you are spending loads on heating, then a simple alteration in the loft could be all your need.
Many lofts are already kitted out with wooden boards for walking on. So, simply by laying your leftover carpet and underlay over the top of these boards could keep you much warmer in the Winter while saving you a good amount of cash on heating.
Line The Bottom of Your Cupboards
If you have a cupboard with no bottom. For example in your garage. Then you could simply cut a piece of underlay to size and slot it right in. Then use either double-sided carpet tape or some spray adhesive if you want it to stay in place.
Some people have been known to use carpets to the line in airing cupboards too.
Use As Ground Cover in The Garden
Due to their tog rating, if you're trying to create a compost heap in the garden, underlay can be the perfect solution to keeping the warmth in. It can also help keep much of the rain off.
Alternatively, cover an area with it if you need to clear an area of weeds before growing more plants.
Use Underlay as Insoles for Your Wellies
This is a bit of a crazy idea but one that could give you so much comfort. It works if you're wellies are a bit old, a bit big, or even just a bit uncomfortable.
You could cut out a piece of underlay and place it at the bottom. Gives you the perfect underfoot feel every time you need to go out in the rain.
This could even be the difference between being able to manage a short or long hike because having comfort on the feet is the number one need when out hiking in the fields.
Line Your Hanging Baskets
Underlay is the perfect layer to put in hanging baskets. If you put a few holes in it, then It will only let some of the water through it but hold the compost in place – just right.
So, next time you're thinking of using plastic in your hanging baskets, think again and save just a little more plastic.
Most underlays are made from Recycled rubber and therefore much better for the environment.
Use Carpet Off Cuts for Cleaning Experiments
Cleaning carpets can be one of the toughest jobs in the home. What's more, there are also loads of crazy methods shared on the internet as to ways of cleaning and which ones work the best.
That's why if you have some leftover, you could keep them to one side and test which are the best ways to remove stains before you make any stain worse than it already is on your brand new floor.
Give To Local Animal Rescue Centres
If after all the above, you're still struggling to find what to do with your leftovers, then why not get in touch with the local animal rescue centers.
Animal rescue centers will often use these products to make the kennels more comfortable for their animals, so I'm sure yours would be hugely appreciated if you offered a donation instead of chucking it in the skip.
Alternatively, you could offer it out to any other charities you want to help.
In Summary
So, hopefully, that gives you some 'food for thought' about what to do with your leftover carpet and underlay – whether old or new it doesn't matter.
Use it around the home for warmth, lay it out in the garden, or give it to a charity
Either way, remember that every use you find is a small contribution to more stuff not ending up in landfills.