Large-scale landscaping projects often rely on heavy equipment to help individuals complete their tasks more efficiently.
It also helps increase the output rate and minimizes the overall construction costs. Besides, tasks that are too difficult for humans to do can be completed easily by heavy machinery.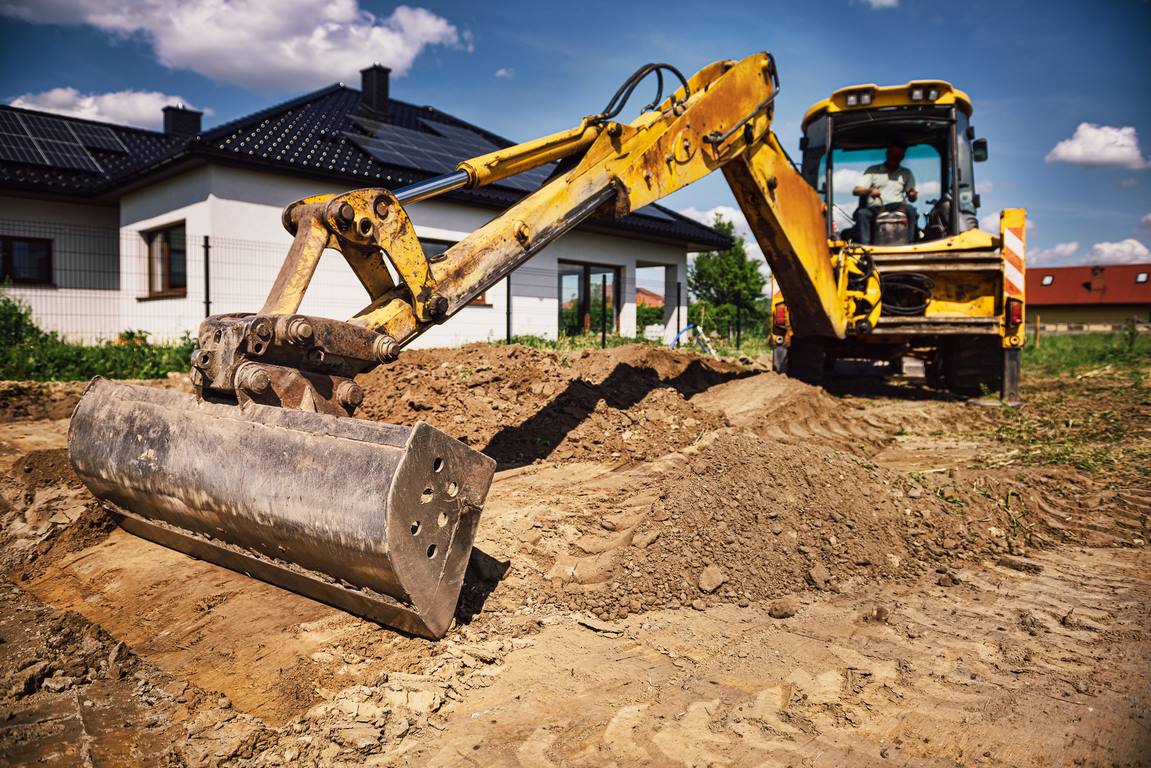 But with so many kinds of landscaping equipment on the market, selecting the best for your projects can be overwhelming. And if you aren't careful, you might have the wrong decision.
So how can you ensure you choose the right landscaping equipment? You can achieve that by implementing the following strategies:
1. Find Your Machinery from a Reputable Dealer
One of the best ways to find the right landscaping equipment is to partner with a reputable dealer. Although every seller promises high-quality heavy machinery, some deliver substandard ones. Therefore, it's necessary to be careful when selecting your vendor. That's where checking their reputation comes in.
Clients regard a construction equipment dealer with a great reputation in high esteem. You can check their background by browsing their online platforms to search for other customers' feedback about them. A vendor who has attracted much positive feedback from clients is someone you could trust to deliver quality landscaping equipment.
Apart from reading online reviews, you can look for recommendations from other construction business owners. So, if you know someone who has recently purchased landscaping machinery, approach them and ask about their experiences with the equipment. That'll help streamline your process of finding the right machinery.
2. Define Your Budget
The various kinds of landscaping equipment on the market have different prices. Some are expensive, while others are reasonable. In most cases, the price will comprise the purchase and installation costs. You need to define your budget to ensure you aren't overspending on your purchase.
Choose a landscaping tool that accommodates your budget to get the best value on your investment. If you're on a tight budget, you can consider buying second-hand equipment to reduce costs.
Besides, you can rent instead of buy. But this option will work best for short-term construction projects. However, renting heavy machinery can be more expensive if used for long-term projects.
While you can use your budget as a guide when shopping for landscaping equipment, you should compromise other important aspects like quality. Some low-priced heavy machines are of low quality and might not serve you for an extended period. So, before you set your budget, have a clear picture of the standards and quality you'd want your preferred tool to meet.
---
Read Also:
---
3. Find a Tool with a Warranty
The availability of a warranty is another important aspect to consider when shopping for landscaping equipment. It's a written promise by the vendor, agreeing to take care of your machinery for a specific period.
Sometimes the landscaping equipment you've purchased can get damaged in transit. It can also fail to function once you start working with it. That may force you to spend extra money on replacement or repairs. But with a warranty, you can be guaranteed to save your money since the vendor will work on it without requesting an extra payment.
4. Consider The Availability of Its Spare Parts
Nothing can hurt the growth and success of your construction business more than downtimes. It can result in unsatisfied clients that quickly attract negative reviews, damaging your company's image.
Also, downtimes force employees to take breaks which means lost productivity and revenues. And that harms your profitability, so your business will barely take off the ground. For that reason, find ways to eliminate or reduce downtime events in your construction company.
Most of the downtimes in the construction industry are equipment failures. It even worsens if you want to replace some parts of the equipment, but they're not available in the nearest location.
You've to wait for these items to be brought from other regions or shipped abroad. So, you should invest in landscaping equipment with spare parts available within your locality to reduce downtimes and enhance job site efficiency.
In such situations, aftermarket parts can prove to be a lifesaver. One of the advantages of using aftermarket parts is that they can be customized to suit your specific needs. For example, if you use your Bobcat loader in harsh weather conditions, you can purchase aftermarket parts designed to withstand extreme temperatures and weather conditions. If you need your equipment to perform a specific task, you can buy aftermarket attachments that can be easily installed on your loader or excavator.
5. Invest In Simple to Operate Landscaping Equipment
You're finding landscaping equipment to streamline processes and increase efficiency in your construction business. So, it makes no sense to invest in complex machinery. Select something that offers efficiency.
When you buy a complex tool, learning how to work with it can take time, which can hurt your company's overall productivity. And in other instances, you could be forced to hire an expert to educate your workers on how to operate with it. And that may hurt your profitability.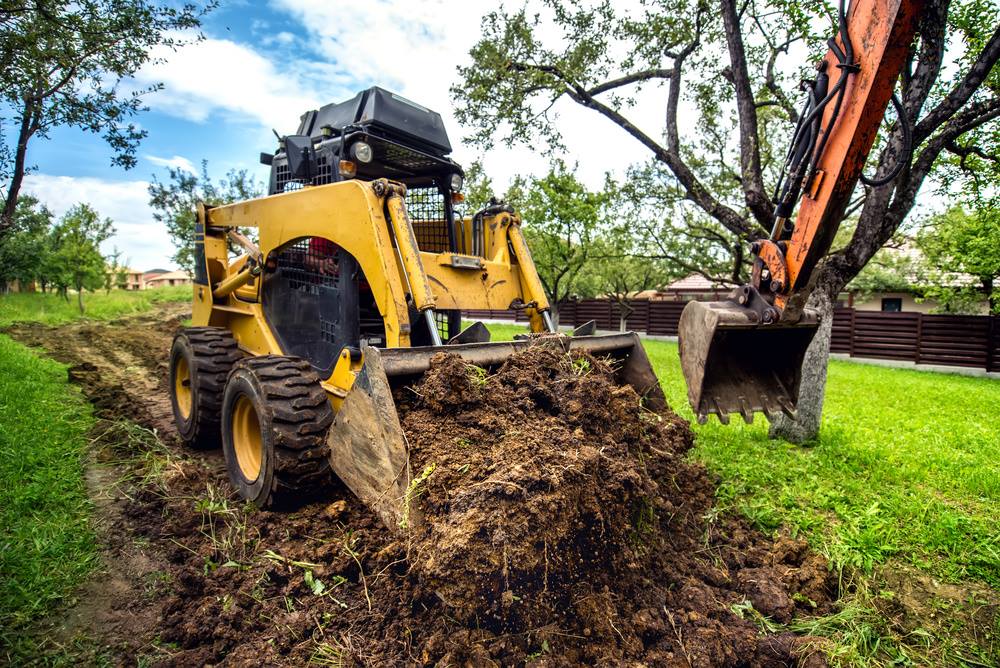 A simple-to-use machinery will make work easier by ensuring you don't waste time and money learning to use it. It also promotes your company's overall productivity.
Besides, you need to select landscaping equipment that meets safety standards. That way, you can be guaranteed the safety of your employees. Note that workers' injuries can affect the growth of your construction business. It will not only lead to downtimes but can also force you to spend much of your money on medication and compensation lawsuits.
6. Check the Equipment Versatility
You'll require different tools to complete construction projects. However, purchasing all of them can be expensive. You could reduce your purchase costs by selecting versatile landscaping equipment.
For instance, sidewalk tractors are multipurpose and handy, ideal for various operations, such as landscaping, snow removal, and municipal maintenance. You can utilize such a tool for more than one function. So, you won't have to bring many heavy machines into your construction company.
Takeaway
Running a construction company can be one of the best ideas if you want to enhance your wealth quickly. It's a high business as many people are looking to construct homes and apartments. Therefore, it can guarantee you huge sales and profits.
One of the tools you need for your construction business is landscaping equipment. However, with many on the market, it can be daunting to identify the most suitable for your projects.
But by adopting the tips in this article, you can be assured of finding the best machinery for your landscaping construction firm.