Landscaping greatly adds beauty to homes, schools, office premises, and so on. In addition to the beauty, this will add to your backyard; it also gives your home a unique feel. This further gives a welcoming environment after long working hours.
However, making all the necessary choices and effecting the desired changes could be overwhelming. It could be your choice of plants, path patterns, benches, colors, etc.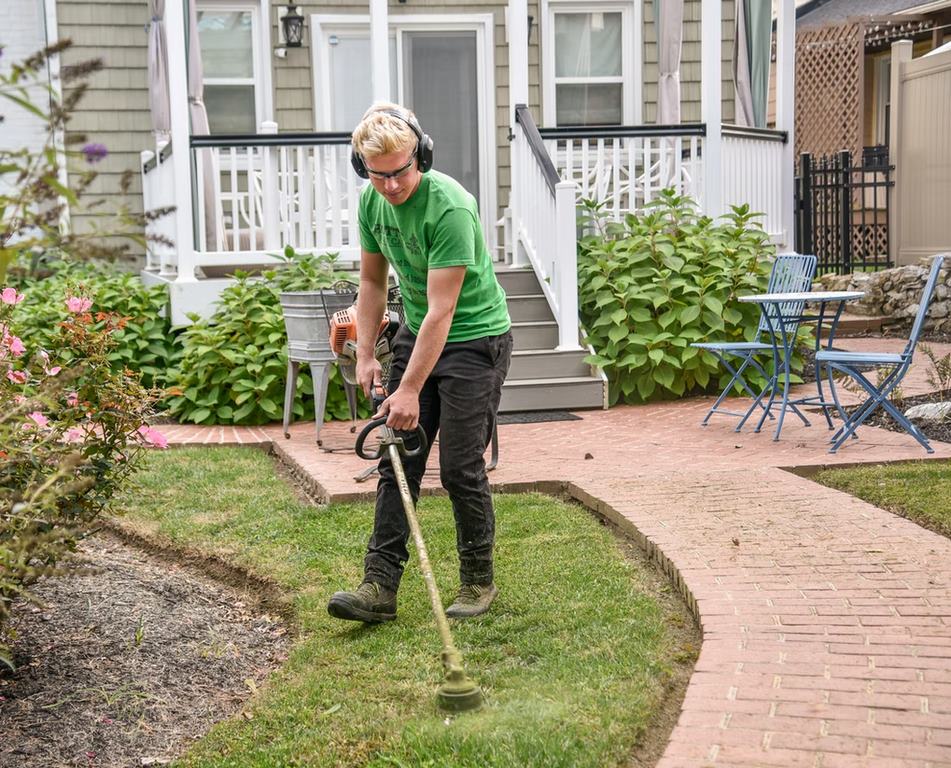 This guide will share 7 helpful tips you should refer to when landscaping your backyard. However, if landscaping your backyard really is a hassle rather than a joy to you, we recommend hiring the services of Landscaping Lubbock Pro at  6348 10th St #202 B, Lubbock, TX 79416 for affordable landscaping and lawn care in Lubbock, TX.
Simply give them a call at (806) 451-3993 and one of their specialists will get you taken care of. Just a friendly reminder, please don't visit their listed address because they currently don't accept on-site visits.
7 Tips to Consider When Landscaping Your Backyard
1.  Study The Location First
This is one of the most important aspects of the whole process, which will help you avoid making hasty decisions.
Most times, hasty decisions made during landscaping result in future regrets. Some things you should take into consideration are the soil type, light, the sun, and wind.
Your knowledge of the soil type will help you determine what kind of plants are best suited for the area. Also, knowing the behavior of the sun and wind can help you decide where to build that patio.
2.  Determine Your Style
The next thing that you should consider is your style. Do you want your backyard landscape to be contemporary, hard, or soft? Recently, many people have adopted the modern garden style.
While this isn't so popular, you should also consider the cottage garden style, which is both unique and aesthetic.
If you're looking to make a cheap landscaping style, vertical gardens could be your best choice. More so, this style allows you to manage little available space.
---
Read Also:
---
3.  Make Your Choice of Features
Do you want your backyard filled with hard (non-living) features such as sculptures, or do you want it filled with soft (living) features such as trees and shrubs? Also, you may consider features such as waterfalls and inexpensive fountains.
Other features you should consider are driveways, walkways, fences, foundational plantings, flowering trees, etc.
4.  Design A Plan
Talking about a plan, you don't need to consult an architect to make you a masterpiece. Your plan could be a simple drawing of your backyard, including all the existing features and the features you want to add. You just have to recreate your ideas and imaginations on paper.
This should also cover features that you intend to add to the space in the future. When doing this, consider what activities will likely occur in the space.
Do you want a playground for kids or a relaxation spot such as a patio? Include these in your plan.
5.  Satisfy The Basic Composition Elements
These elements are necessary regardless of what you're designing, be it a drawing, painting, or so on. They are line, form, texture, color, and mass. The texture and color are important elements that make your landscape design look interesting and rich.
Other elements such as line, form, and mass will help you manage your space effectively. Knowing these elements will help you create a balanced and harmonious landscape for your yard.
6.  Create A Unique, Eye-Catching Feature
Your landscape will look dull without a focal point or several focal points. These are points in your backyard that will easily catch the eyes of anyone entering it. Moreover, you don't need a massive structure to make a great focal point.
A focal point could be a sculpture, an outstanding tree, or a stunning set of shrubs. Also, water fountains and falls make great focal points for any landscape – including your backyard.
7.  Choose Your Plants and Flowers Carefully
Folks who do their landscaping during the spring usually get disappointed in summer. A major cause of this is the kind of plants they select for the landscaping. To avoid this, we recommend plants that will withstand drought.
When deciding what plants to grow, it's wise to consider the soil requirements and light. Also, make sure your choice of flowers matches the space where they'll be situated.
Conclusion
Landscaping is one art that could turn our immediate surroundings into some sort of paradise. But you have to do it right to get such great results. The first step in getting your backyard landscaping correct is knowing the basic characteristics of the area.
Secondly, design a plan for your landscape. This should also include your style and choice of features, plants, and structures. Lastly, don't be in haste to get it done. This will make you avoid common landscaping mistakes.