Residential retaining walls are structures built around our homes for purposes of holding soil and harmful elements from entering our home space. They function primarily to combat erosion and extend the life of your property's foundation. They can be made of durable materials such as rocks, concrete blocks, limestone, sandstone, and granite.
Although retaining walls serve specific functions in our homes, they can add aesthetic value and make our personal space pretty enjoyable. They are essentially integrable into your home's landscaping and can make it a more peaceful, secure, and inviting place to live in.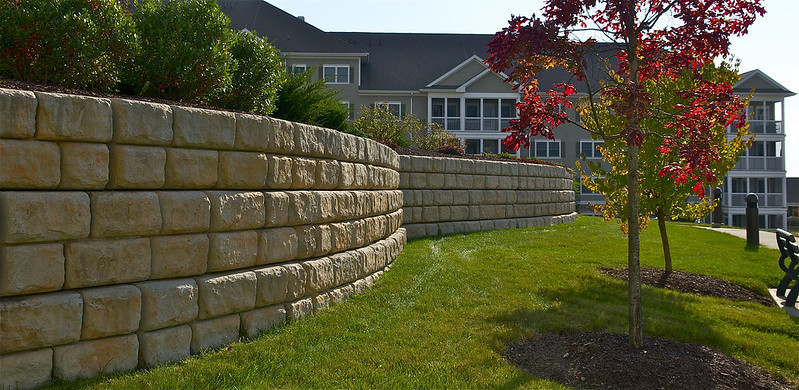 Trends come and go, but landscape setups are timeless—they don't rely on interior designs and other personal styles. Experts say that you invite a wide range of appeal when you invest in landscaping,  including boosting your home's value up to 15% and a 100 to 200 average return.
A retaining wall is another word for beauty and a cornerstone for landscaping. Others leverage it as a privacy measure, so they can maneuver their yard without worrying about penetrating eyes. Here are ways retaining walls complement your property:
Retaining Walls Prevent Erosion
Whether your structure is built on a slope or flat land, it will likely have to deal with erosion at some point. Unfortunately, erosion is often hard to detect, sometimes occurring one grain of sand at a time, and more so after a heavy downpour, when earth drains off toward your property.
And suppose your structure is situated near water bodies (like rivers or sea). In that case, part of it constantly slips away into the waters, and with time, loses its ability to hold running water or support crop farming.
If you've invested heavily in your lawn, both time and resources(like landscaping, fertilization, and weed control), then retaining walls are worthy components in your home. These wall structures, when appropriately positioned, help redirect water runoffs, whether from rain or river, from causing erosion or affecting vital components of your lawn.
In extreme cases of flooding from heavy rains or nearby water bodies, retaining walls redirect these waters, helping prevent flooding and water pooling, reducing chances of property damage, and wearing and tearing of in-house belongings.
Besides having negative impacts on external parts of the home, erosion also reduces the lifespan of your house foundation. In essence, soil erosion will gradually reduce soil quality, and when the earth holding your home structure is inefficient enough, it loses stability and causes foundational damage.
That's why retaining walls are built of solid structures like sandstone to withstand such effects on behalf of your home's structure.
---
Read Also:
---
Aesthetic Appeal
While they are primarily known for their functionalities, retaining walls can significantly impact your home's appearance. You can blend their color with the rest of your landscaping design for more appeal using materials that match these structures.
While installing your retaining wall, consider materials that can complement your landscaping strategy. And to make it even more of an aesthetic appeal, you can use your retaining walls as a focal point—the central area of attention of your space.
Retaining Walls Enhance Space
Retaining walls can make your land more functional regardless of its nature, whether you live in the hills or valleys, or slopes. Retaining walls designs like tiered walls can help flatten these hills and create more room for gardening, landscaping, and other activities.
If you live, for example, in sloppy land, you can make these slopes useful by incorporating retaining walls. You can section down the mountainsides and support them using retaining walls, a technique called terracing. This technique is popularly used to convert steep lands into functional farmlands.
With multiple of these factors in play, you can introduce more projects into your home space and make it more usable. And what's more, this also leaves your space looking more attractive than before.
Making Flat Lands
Here is an undeniable fact— a flat land has better use than a steep slope. Therefore, if you reside in a less useful uneven land, you can convert it into a more useful flat surface by incorporating a retaining wall. But, of course, your space can only support various constructions like parking lots, buildings, and sports fields after doing this.
Useful for Holding Water
Specific retaining walls called seawalls are used to separate water from land. With this wall in place, you can enhance water access to your home. On a more advanced level, these walls can protect nearby structures from shore erosion— or shifting of shoreline to docking areas. For this, you'll have to search for applicable permits before indulging in the project.