Is your ceiling covered in water stains? Or are there several missing shingles on your roof? If the answer to both questions is yes, you may have to consider acquiring a new roof. However, to get your roof replaced, you require qualified and experienced residential roofing services in Urbandale, Iowa.
But deciding on the roofer to hire for your replacement or roof repair boils down to the questions you ask. Here are 13 questions you should ask before hiring a roofing contractor.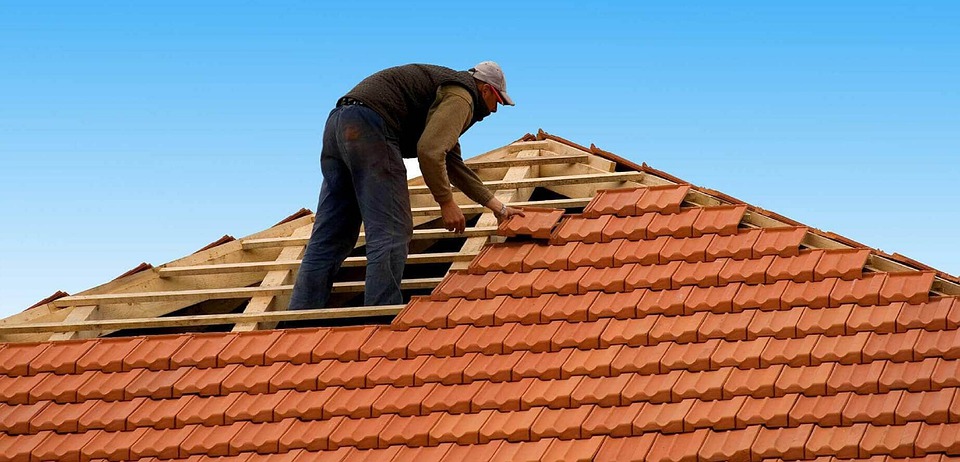 Do You Have a License?
The first question you should always ask a roofing contractor before hiring them is whether they are licensed. A licensed contractor proves that their business is legitimate, and make sure that you confirm if the license is valid for your locality.
Are You Insured?
The law requires every roofing contractor to have an insurance cover. And, an insured roofer means that as the homeowner, you don't have to suffer any liabilities in the event of an accident.
---
Read Also:
---
What Experience and Training Does Your Roofing Crew Have?
Roofing projects like roof repairs and installations require strict adherence to the manufacturer and industry standards to guarantee quality performance. That's why it's essential to inquire if their staff has the experience and training to perform a roof repair or installation.
Who is Will Be Repairing or Installing My Roof?
Ensure you inquire about who will be repairing or installing your roof, as you require an expert to execute the job. Reputable and experienced roofers deliver quality roofing services at all times, which guarantees that your roof lasts a lifetime.
Do You Have Past Customers I Can Talk To?
Every professional roofer has past customers who can attest to their services' quality. More often, other homeowners will often refer the company via word of mouth to other homeowners who may require the services of a roofer. If they have past customers, you can ask your potential contractor to share the contact details of previous clients so you can talk to them.
Are You a Local Company?
When hiring a professional roofing contractor, always ensure you go for a local company. Hiring a contractor close to your home is pretty beneficial, especially if you require emergency repairs from storms. A local roofer understands the weather around your location and how these conditions affect your roof.
What Measures Do You Take to Ensure the Safety of Your Workers?
Every roofing company is required by law to have workers' compensation coverage for their employees. However, it's still important to always inquire if the company has measures in place that guarantee the safety of its employees. Some contractors take chances on their employees' safety by cutting down on their operating costs, which ends up exposing you to liability.
What Measures Will You Take to Ensure the Safety of My Family and Home?
Roof repair and installment require a myriad of machinery and tools to complete the job. And, sometimes, those tools can cause accidents or damage your home. Before hiring a roofing contractor, ask if they have measures in place that protect your home and family. Also, check if they have liability insurance in case an accident occurs.
Do You Offer Estimates?
Before starting any roofing project, it's always important to ask for an estimate. Ask if your contractor can offer you a detailed assessment of your entire roof repair and installation. Before the project starts, you will need to know the cost of everything required to complete your project.
Do You Offer a Warranty?
An experienced and professional contractor will always stand behind the quality of their work by offering their clients a warranty. However, make sure you ask your contractor the warranty duration before installing the roof.
How Long Will the Repair Take?
This is one question most homeowners often forget to ask. But every established roofer will always provide a definite timeline and schedule for your roofing project. They will also keep communicating with you throughout the entire project.
How Long Has Your Company Been in Business?
It's always essential to inquire if a roofing company has been in business for long. You don't want to fall victim to con artists before getting your roofing project off the ground.
When Do I Need to Make Payments?
Before your preferred contractor can start any repairs or installation, it's essential to know the company's payment structure upfront. Also, make sure you sign nothing before going through the payment terms.
By getting answers to the above questions, you can be confident that their services will be of high quality.