With home renovation TV shows like The Block, Grand Designs and Extreme Makeover: Home Edition being so popular, it's no wonder that more people than ever are planning a DIY renovation for their properties.
However, whether you are looking to completely transform where you live into your dream forever home, or just renovate your investment property to save on the cost of adding value, a DIY renovation can be a Herculean task. Certainly not as easy as they make it look on TV!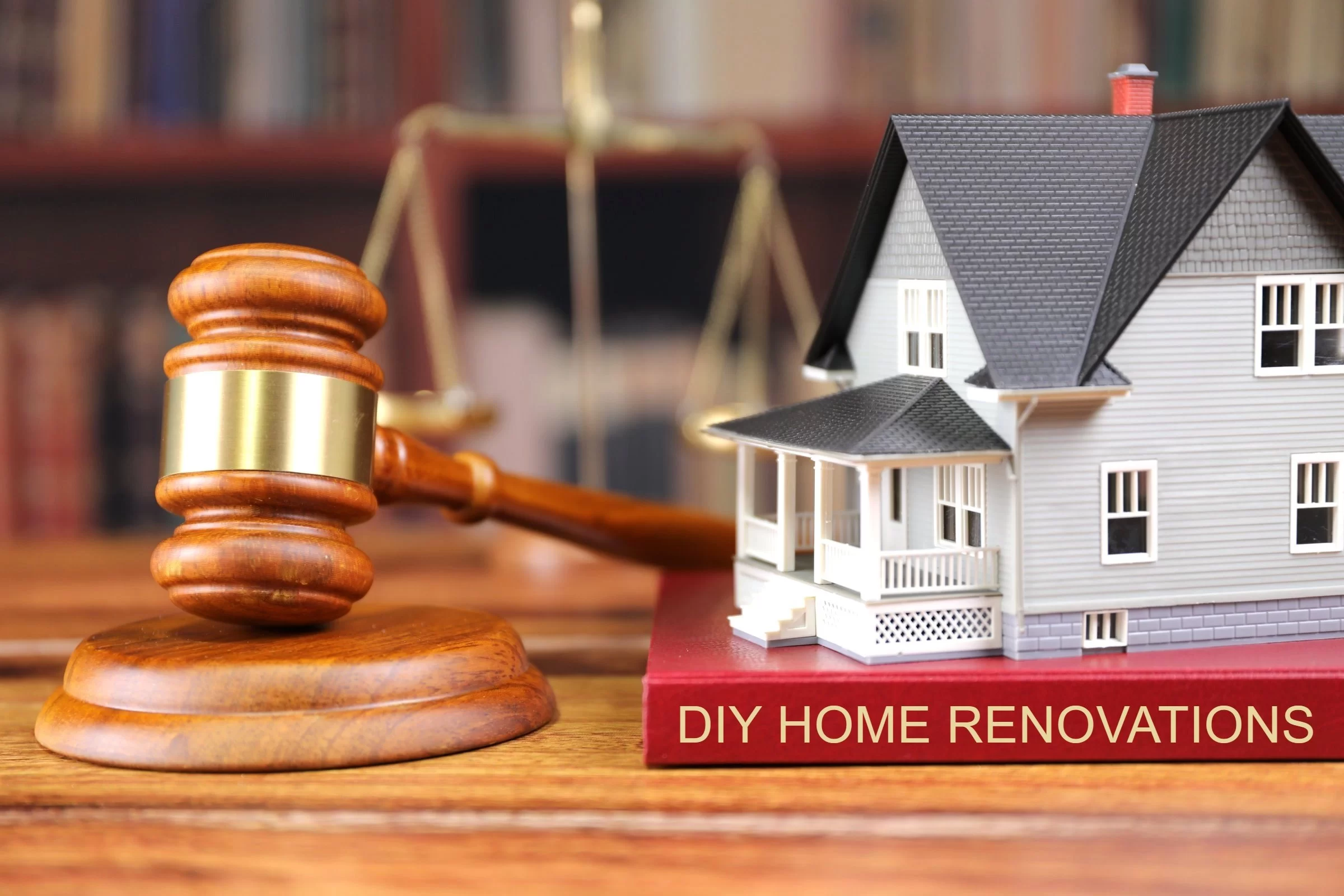 Undertaking such a project requires careful planning, meticulous attention to detail, good prioritization and management skills, and a lot of discipline.
So, to make it easier for you to understand what is involved, we've come up with this 10-step guide on how to plan a DIY renovation.
From concept to completion, if you follow this guide, you should find the overall process a little bit more straightforward.
Define Your Renovating Goals
Before doing any kind of renovation work it is important to be clear as to the motivation behind doing it.
If you love where you live and want to refurbish your home to meet the needs of your growing family – as opposed to moving home – it is important to think about how many bedrooms, bathrooms, and living spaces you will need in the long term.
However, should you want to increase the value of your home prior to selling, it is worth talking to a local real estate agent. They will be able to advise on what kind of properties are currently most sought after on the market and suggest enhancements that can make yours more saleable.
Should you be renovating with the goal of selling in mind, then you will want to keep costs at a minimum to increase your profit.
---
Read Also:
---
Draw Up Plans of What You Want to Do
Once you are clear on what your renovating goals are, you will need to determine what kind of work you will want to be done.
In this respect, it is important not to overcapitalize – particularly if you are renovating to sell. So, make sure you really think about what you want to do and ask yourselves questions like 'do we really need an additional two bedrooms?'. Or 'is an ensuite strictly necessary when we have already got a bathroom next door?'.
It is important, to be honest with yourself when it comes to answering questions like these, as this can save you a lot of time, money, and hassle.
It is worth noting too, that should you be renovating for profit, it is important to focus on areas that add the most value to your home.
File Your Development Application
As a rule, most major renovations that involve extensions of properties will require a development application, which you will need to file with your local council.
Although this will come at an additional cost, it is important to do this properly otherwise you could find yourself with a nasty surprise in subsequent months. Which could take the form of a hefty fine, or in extreme circumstances, is required to restore your property back to how it was prior to the extension being built.
The process of filing a Development Application varies depending on what state you live in in Australia. So, it is worth contacting either your local council, a consultant town planner, or a state planning authority for clear guidance on what you need to do.
Source Quality Key Materials
Once you have been given the green light from the council to carry out the renovation work, you will need to source the materials to do so.
While we all want to spend as little as we can on getting the right materials for the job, it is also necessary to invest in good quality materials too. As this will ensure your home is safe and extend its life span for many years to come.
When sourcing what you need for your reno project, take into consideration factors like sustainability, durability, and the environmental impact of the materials.
Also think about thermal performance, sound insulation, structural capability, and things like their resistance to vermin, fire, and moisture.
Be mindful top of the potential for recycling old materials, as this can save you a lot of money.
You can find plenty of materials for your renovation at sites like Agora Marketplace, though it's also worth talking to your builder, project manager, or trade professional to see their advice too.
Set A Budget
While you are waiting for approval from the council, it is important to start drawing up a budget for the cost of the renovation.
When doing this, try and be realistic about how much you can afford to spend and how much things cost.
Some experts advocate that you shouldn't outlay any more than 10 percent of your home's total value on a renovation. (Unless you plan to stay there for another 20+ years). So, it is worth bearing this in mind. For sure, anything you spend should add value to the property overall.
When compiling your budget, it is worth getting quotes in writing from at least three different builders and tradies for any services you might need from them. Just make sure the quote clearly outlines what they will do for that price too.
You will also need to factor in costs for materials, storage, and a contingency fund – especially if renovating an older home that you may discover has major structural issues.
Typically, your budget should allocate around 40% percent of its total cost on material, as well as 30% percent on labor and 20% on fees, taxes, GST, and levies, and 10% on contingencies.
Source Funding
Once you have drawn up a budget you will of course need to be able to fund the project.
If you already have the money available through personal savings, then you won't have to worry about paying for it.
However, if you are lacking funds, then it is worth meeting with your bank or financial advisor to determine if you can refinance your mortgage or gain approval for a loan.
Contact Your Insurer
Before you plan to start the renovation work, make a point of talking to your home and contents insurer.
Make sure you are aware of to what degree you are covered if any damage occurs during the process of the work.
It is worth consulting with your builder as well, to see if their insurance covers the entirety of your building.
Decide On a Design Style
Design is an important feature of any DIY renovation, so you will have to give some thought to what kind of look you want to achieve.
Do you want your house to have a modern or minimalist look? Or are you trying to create something a bit more vintage or boho chic?
Whatever interior design style decisions you make will impact the materials and furnishings you choose.
Try and ensure that your walls, windows, floors, doors, and roofs all tie into your overall theme and that this theme is consistent throughout the whole of your home.
Source Your Expert Team
From drawing up the plans and filing the relevant permits to carrying out all aspects of the renovation work, it is unlikely that you have the skills, knowledge, or qualifications to do everything. Therefore, you will need to call in some professional help.
Whether it be an architect, builder, project manager, interior designer, or expert tradies like an electrician or plumber, or HVAC experts like RMS Heating and Cooling you are going to need to find someone you can trust to get the work done.
Be sure to ask for quotes from anyone you plan to enlist the help of. Also, do your due diligence on them by checking out their accreditations, and website and reading online reviews about their work.
Feel free to ask them for the details of previous clients of theirs, as well, so you can speak to them about the quality of their work.
Keep On Top of Your Paperwork
Whilst many people tend to see DIY renovations in terms of knocking down walls and digging up floors, the less sexy side of it involves a lot of paperwork.
If you are managing the project yourself, you will have to spend a significant amount of time filing a development application and potentially even a loan application with your bank.
You will also need to keep track of your timelines and costs, as well as chase up your team.
Throughout the course of the renovation, make sure you retain all quotes, receipts, invoices, contracts, and plans and keep them in a safe place for whenever you need to refer to them.
You will also need to be aware of availability and deadlines and keep a schedule of what is supposed to be happening on your project, at any given time of every single day.