It is very important for an employer or manager to find out how to make sure that employee productivity stays in top condition, or if by any chance it gets affected –there can be a way to improve employee productivity level.
After determining the possible causes of your workforce's low production levels, the next step to do is to consider how to manage it. Read on to find 10 easy ways which can help to increase employee productivity at work.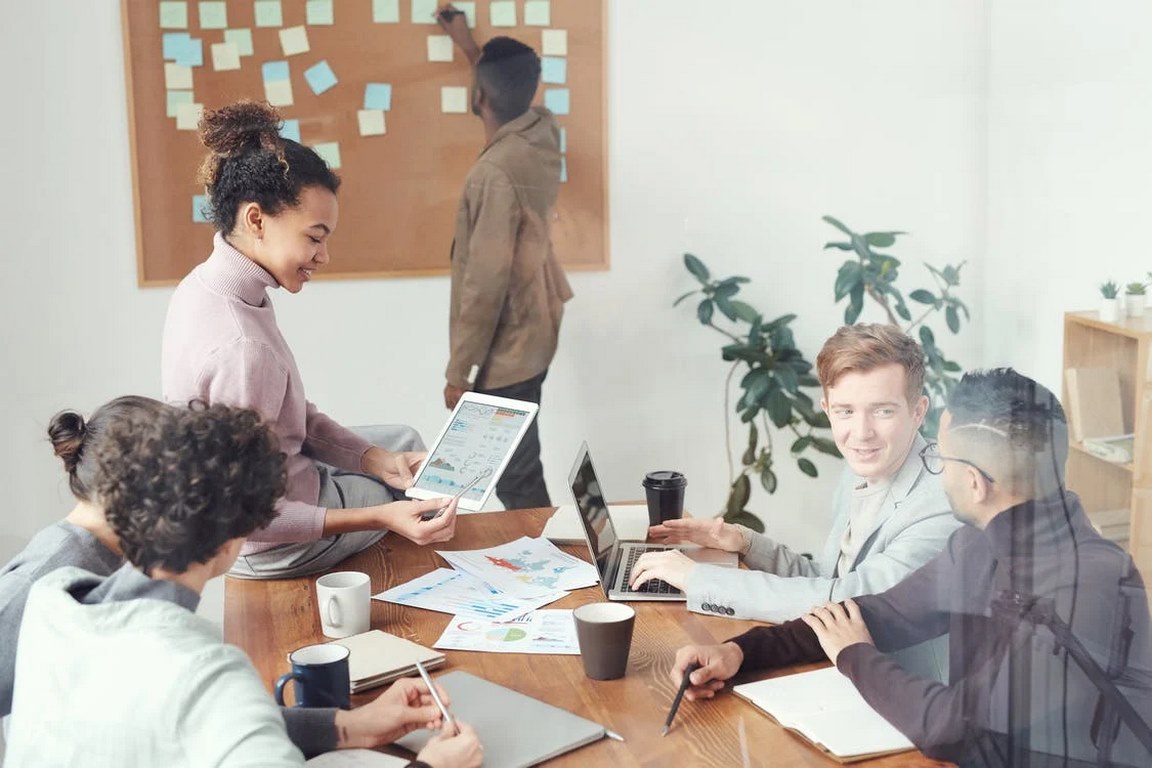 Improve Employee Onboarding
Many companies believe that once a contract is signed, they can count on the new hires' loyalty. Sadly, in this current time, the younger generation is no longer subject to this traditional working mentality.
In order to successfully incorporate them into the company culture, an efficient onboarding program is needed.
A poor onboarding plan causes employers to lose 17% of their new recruits within the first 90 days. At the same time, a good onboarding program can help to increase the retention of the employee.
The fundamental components of an efficient onboarding process are in-depth training, feedback, check-ins, and hands-on assistance.
---
Read Also:
---
Stop Micromanaging
This couldn't be further from the truth. Many employers believe that micromanaging is the secret to increasing the productivity of their staff.
But unfortunately, this is not the case, employee empowerment occurs when a company gives its workers the freedom to manage their own daily responsibilities and activities at work.
Even though placing employees in charge of their own responsibilities may make many companies cringe, empowered workers are more likely to be productive and more likely to contribute ideas and solutions to their team.
Encourage Time Off
The productivity of your entire staff will ultimately increase if you encourage employees to take vacation time. Your employees' ability to concentrate and the quality of their work will suffer if they keep working nonstop for long periods of time and without taking breaks.
Provide Employees with a Great Working Environment
Employees spend most of their time in the office, so it is important that the workplace is in great condition. Hire professional office cleaning services which can help to make sure that the office is in tidy and spotless condition.
Hiring The Right Candidate
It might be simple to become caught up in a conventional hiring process when the only criteria are a strong education, relevant work experience, and appropriate skill sets. Another criterion that is just as crucial, if not more so, is culture fit.
It is important to hire people whose beliefs, actions, and values are compatible with your company's culture. The applicant can decide better whether to accept a job offer after understanding your company's culture.
Employees are more likely to leave the office or be very unproductive if along the way they still can't follow the company culture.
Team Communication
As a leader, you have to be extra aware that effective communication is the key to achieving a successful business. If your employees don't fully get their company's strategy, it will make them feel alienated from their workplace and out of the loop with crucial business information.
Making it easy for new hires to connect with people across departments can help to make each employee know the business flow better.
Focus on Employee Training
How well-trained your staff will affect how ready they are for their jobs. If they have the proper training, it will make it more likely for them to be productive and better prepared before fully joining the company.
Therefore training is essential for staff members.. Lack of attention to training and onboarding can result in a rise in staff churn and productivity loss.
Ask for Feedback
Management needs employee feedback to improve internal communications and other things in the company.
Therefore it is crucial to have a survey from time to time that will enable employees to share their thoughts, comments, and feedback. Concise and cooperative input is important to obtain for the employer and/or leader.
Be Appreciative
Employees will be much more motivated when they know that their hard work is recognized. This will give them a sense of success and makes them feel valued for their efforts and hard work.
Appreciation increases workplace efficiency in addition to giving employees a better sense of self-worth. Appreciating your employee will help to improve their work productivity.
Value Transparency
When assigning duties to your team, it's crucial that you communicate clearly and concisely. Make sure you explain the full objectives of the assignment to your employees so they are aware of what it comprises, what is expected of them, and how to measure their success.
Your employees would certainly doubt the task's validity if you don't provide a list of the objectives behind it, this could result in lower employee productivity.
There's no denying that many companies might be going through a slump in staff productivity, but this condition doesn't have to last forever.
Once you've identified the underlying reason for the low level of productivity at your company, you can take the necessary action to address the issue and provide the best possible solution!
You are a small business owner and want to help your employees with affordable backup care for their children. It is hard to find a solution that fits your needs and budget. You want to offer a great service, but you don't have the resources to hire a full-time human assistant. Helpr for employers offers your employees easy access to affordable backup care for their children at the touch of a button.