For many generations, living in the Bay Area has been the number one dream. Oakland is a city situated in California that boasts an incredible coastline, fantastic weather, and a bubbling tech and art scene.
While many people flock to nearby San Francisco, its neighbor Oakland is beginning to give it a real run for its money. Here are just a number of reasons why to call Oakland your new home.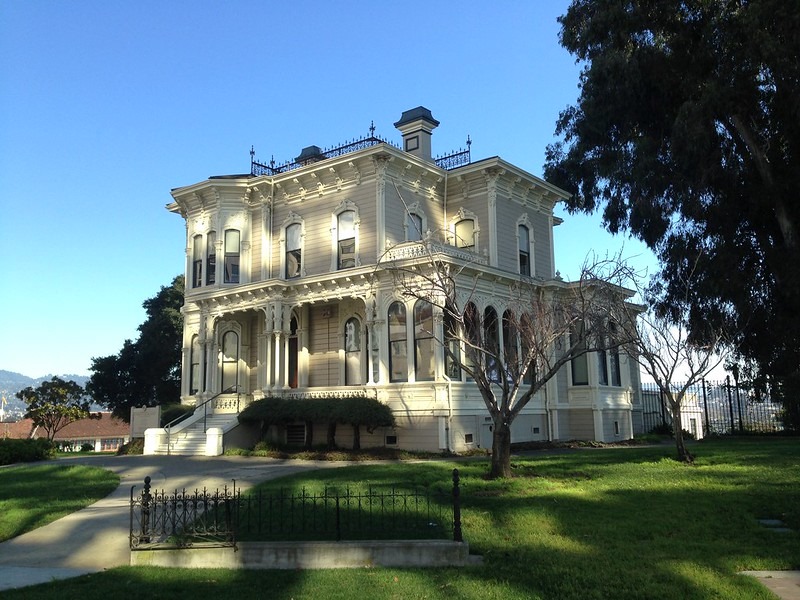 Perfect Location
Housed just across the bay, Oakland enjoys easier access to downtown San Francisco than some of its own neighborhoods! The city has excellent public transportation links that connect Oakland and San Francisco.
This means if you work in SF but don't like the price tags of the property there, you can be back in Oakland within the hour. There are plenty of trains and buses you can hop on to get to A and B too. Oakland also has an international airport, meaning if you're living far away from loved ones, they're only a plane ride away.
Luxury Homes
Oakland is home to some of the richest people on the planet. The city is an attractive hotspot for those with money. If you like the finer things in life and want to call Oakland your home, you'll be happy to know there are tons of luxury homes on the market.
Rather than doing all the leg work yourself, why not call up Michael W. Robertson? He has extensive experience in the Oakland real estate market. Robertson has many years of knowledge and experience under his belt to help you find your dream luxury home.
---
Read Also:
---
Brilliant Job Opportunities
For those who want to live and work in the city, Oakland has you covered. The city is bursting with young talent. However, don't think this means you can't find a job.
There are many huge companies based in Oakland such as Pandora and Pixar, alongside many independent publishing houses. The city has been experiencing a humungous growth in jobs, particularly in the media and tech industries. If your talents lie in these fields, you shouldn't have too much of a problem seeking employment that comes attached with a generous salary.
Fantastic Weather
If you're from Alaska, North Dakota, or Minnesota, there are many cold cities that mean you're always having to put a sweater on! Should you move to Cali, you'll already know the state is known for its sunshine, with Oakland being no exception.
The city has a fantastic weather climate all year round. Also, Oakland can be found right by the sea. This means if you love hitting the beach and enjoying the great outdoors, you can do so whenever you like should you pick Oakland as the place to live.
Plenty of Attractions
One of the great things about Oakland is there is so much to see and do for all age groups. Whether you're a young professional or looking for a retirement base, the city is full to the brim with exciting attractions. For those into their history, you must pay regular visits to the Oakland Museum of California.
Animal lovers are sure to get enjoyment from a trip to Oakland Zoo. Should you move to Oakland, you're sure to have lots of free time. Because there are so many fun things to do, we're confident you'll never get bored!
Gorgeous Landscape
Nothing quite beats getting in the great outdoors and being in touch with nature. Oakland offers a bit of everything. From rambling trails to sunset views, if you aren't keen on being indoors, you can explore the gorgeous landscape that Oakland has to offer.
There are numerous urban parks dotted across the city that come with an assortment of amenities too. When residing in Oakland, you must pay a visit to Lake Merritt.
Eco-Friendly
More and more of us are paying closer attention to global warming. If you're one of them, you may be looking at ways to be more eco-friendly. Oakland and the West Bay are serious about making this planet a better place to live in. The city is part of the green revolution. It's very inspiring to see the city's empty lots transforming into urban vegetable patches. You'll find many of the residents purchase locally grown food too.
Super Artistic
Oakland is home to dozens of art galleries and hippy-esque art fanatics. This is surely a big reason to move to the city, especially if you're an art lover or artist. As you navigate through the city and its outskirts, you will see tons of fascinating graffiti that are sure to catch your eye.
As mentioned, it's clear to see why more and more buyers are turning to Oakland to buy property. If you love the idea of being minutes from the beach and enjoying the glorious sunshine, Oakland could be the perfect place to call home in 2022.