In a world with ever-increasing competitiveness, employers are pulling all stops in ensuring they make the best hiring decisions.
While this is a step in the right direction, the employer has to provide a workplace that's pro-productivity. This is the other side of the equation.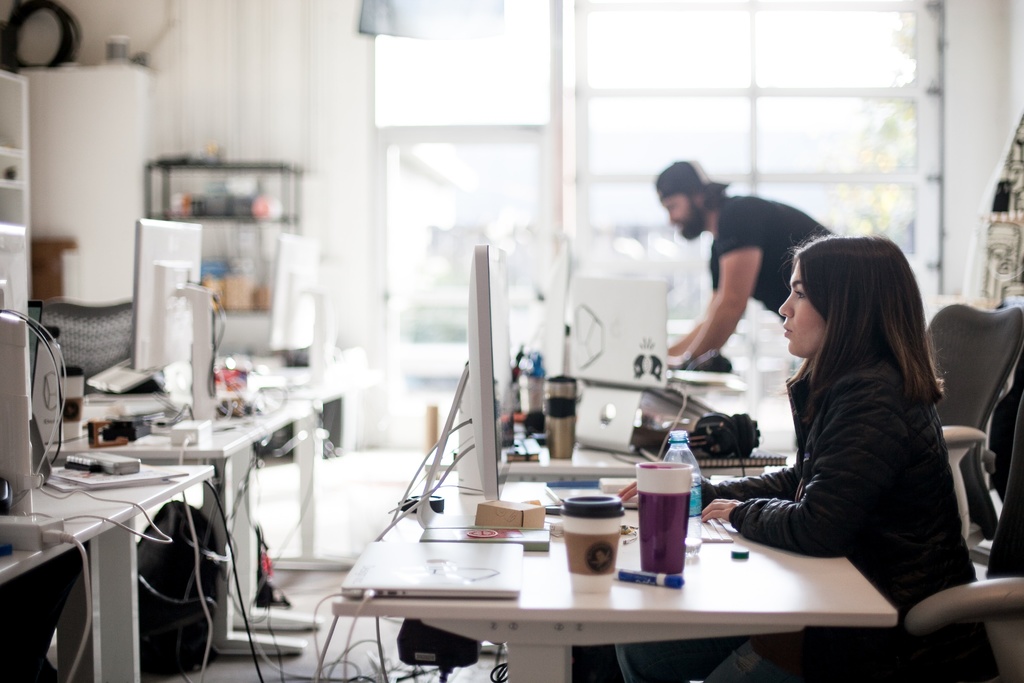 How a Workspace Affects Productivity
Your workspace consists of the physical space where employees work from. Typically, employees spend an average of 8 hours in the office daily. Therefore, to create a workspace that encourages optimal productivity, you need to design a space where employees focus on work and on giving the tasks at hand their best.
If you fail to do so, employees will spend some working hours being distracted, trying to make adjustments to their environment, and even taking sick days off. All these actions are detrimental to their productivity.
---
Read Also:
---
Simple Ways to Create a Productive Workspace
Here are actionable tips to improve your workspace.
Air Quality
This is a basic yet fundamental aspect of a good workspace. Your workspace impacts your employees' health, and in turn, their productivity. Calling upon office disinfection services from a professional cleaning company is mandatory.
For example, research has shown that an improvement in air quality can increase productivity by 11%.
How to get there:
Institute a green cleaning policy that includes regular disinfection services;
Implement a no-smoking policy;
Maintain a healthy level of humidity;
Add and open windows in the building when the seasons allow;
Add indoor plants to help clean your air.
Lighting
Light supports visibility by decreasing eye strain, blurred vision symptoms, and headaches. In addition, fewer headaches mean a reduced number of sick days off work.
Better vision also means your workers can focus more on work and get more done instead of trying to remedy dim lighting.
Some of the things you can do to improve your lighting include:
Controlling glare by reworking light fixtures angles;
Adding skylights to increase natural lighting;
Being creative with furniture placement, especially larger, bulkier pieces of furniture that might block light;
Layering different types of lighting and providing desk lamps for employees that require more lighting.
Comfort
Comfort in the workplace might seem like a luxury, but it is a necessity. The use of ergonomics, for example, can ease muscle fatigue and enhance a distraction-free environment.
Consider:
Creating ergonomically crafted work zones where employees can alternate between sitting and standing (sitting for long periods is associated with back pain)
Built different work bays where employees can work from, including outdoor and rooftop spaces
While some noise is expected, attempt creating some silent zones for workers that need complete silence from time to time
The Importance of Employees' Feedback
These basic office space design principles should help you create a positive environment for your employees. Occasionally, enlist your employee's help in identifying areas of improvement. Ultimately, it's the wearer of the shoe that knows where it pinches.