Everyone builds a house with great effort, and they want to impress their guests with the beautiful architecture of their home. The final stage of this construction work is the renovation of the house.
However, we have to do a lot of cleaning after renovation. There is no corner of the place where there are no colored particles, dust, dirt, and scuffs from all surfaces.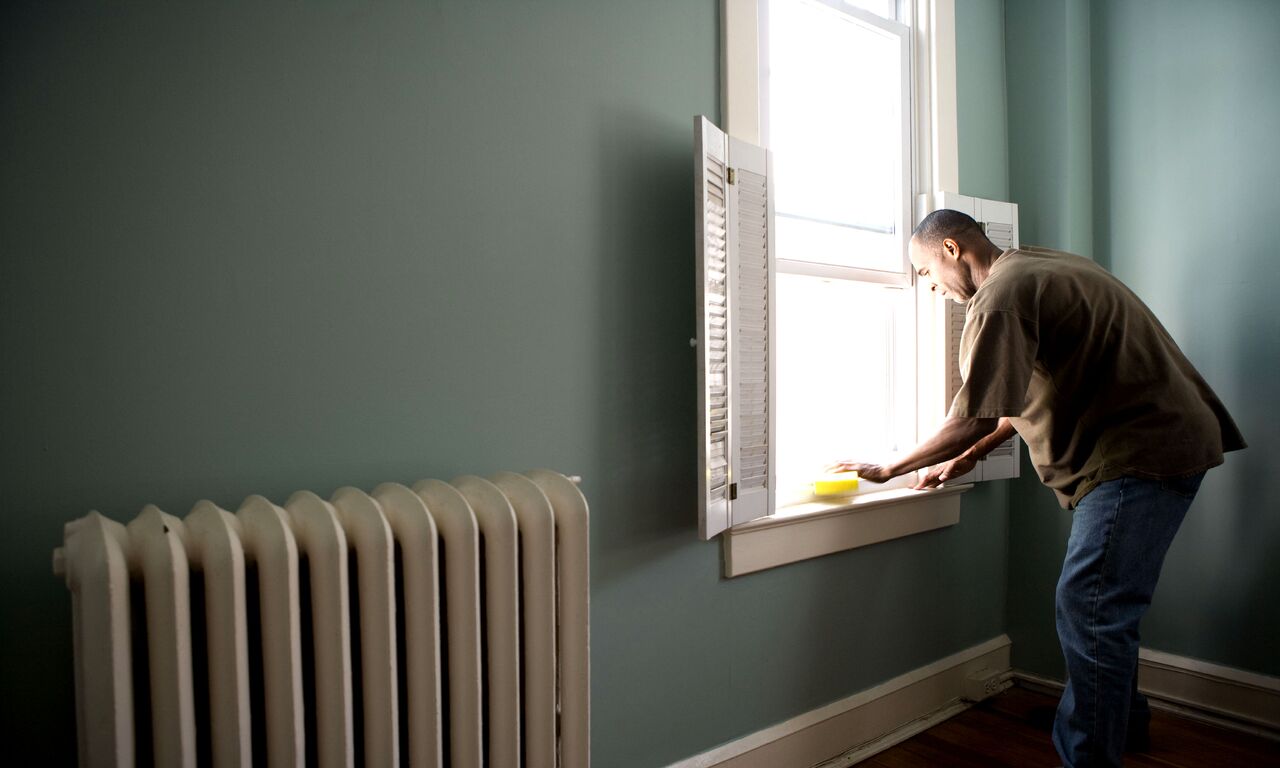 But the question arises as to whether we should go ahead with the cleaning work after renovation after getting the rest of the work done by experts or bring a specialist in this work. No one can be so foolish as not to answer this question.
What is post-renovation cleaning, and how can we do it properly? How can we do it in the right way? Stay with me, and I will give you complete information about it.
Which Things Need Cleaning After Renovation?
Undoubtedly, a newly renovated house gives a charming look, and one feels very excited about it. However, moving to a newly renovated home is not an easy task. One has to go through another problematic trial: cleaning after renovation. Your renovated contractors may clean the house after renovation, yet, there is a lot of work to be done.
---
Read Also:
---
Open the Windows and Doors for Ventilation
Before cleaning your home, ensure that all the windows and doors are open and turn your air lifters on for ventilation. Opening them is very helpful in eliminating the post-renovation smell, getting fresh air, and drawing the dust out of the house.
Cover your face with a mask; otherwise, you will inhale a lot of dust that could cause respiratory problems afterward, such as; runny nose, coughing, and irritation in the throat.
However, before starting cleaning after ventilation, ensure you have the following things in the toolbox or bucket. Following are some items that you must include in your toolkit:
A face mask
disinfectant
dryer sheets
cleaning brush
microfiber cloths
window sill cleaner
a vacuum
Plastic hand gloves
Cleaning agents of your own accord
Spray bottle of any natural disinfecting spray
Start Cleaning After Renovation Dusting by Dusting All The Surfaces
This work requires a lot of patience on your end. You cannot make an informal start. First of all, you need to target the things you will clean. Avoid making first clean with wet clothing; instead of it, sweep or vacuum all the dust from all the home surfaces.
Here are some covers that you should do away with first of all while doing cleaning after renovation.
Ceiling, walls, & ceiling fans
Tube lights, bulbs, and air conditioners
Shelves and cabinets
windows and doors
Mirrors and countertops
Stove, refrigerators, and other pots and spans
Beautiful small home decoration pieces and many others.
Disinfect All the Surfaces
After doing a thorough dry cleaning, use a microfiber cloth or mop to wipe the surfaces. You must use disinfectants to remove dust and dirt. One should prefer using natural cleaners for this purpose.
Windows, Mirrors, and Glass Surfaces Cleaning After Renovation
In the next step, you will clean windows, mirrors, and glass surfaces. You can use a vinegar solution or glass cleaner to wipe and eliminate any dust or dirt. However, while cleaning mirrors, spray the cleaning solution on the cloth, not the surface of the mirrors; otherwise, it could create black tarnish marks. While removing any streaks, wipe the mirror tightly.
Walls, Ceilings, And Wallpapers Cleaning After Renovation
You can dampen a microfiber cloth for cleaning walls and ceilings after renovation. You can use dishwashing liquid and water mixture to moisten the microfiber cloth. Furthermore, wrap the fabric around a floor wiper and tuck it into the holder.
You can remove all the dust settling on the walls, ceiling, ceiling fans, and windows by pushing the towel firmly against them.
To get rid entirely of post-renovation dust, you might need to do this more than one time. One can also use cleaning accessories for a comfortable cleaning experience!
Cleaning of Air Conditioner Vets and Kitchen Hoods After Renovation
While doing a home renovation, dirt particles and dust always make their way to vents. First of all, remove all the air conditioner and kitchen hood filters.
Clean them with soap and water, preferably warm water, and dry them before putting them again. You can also change the filters if they are in bad condition and let the dirt particles into the air conditioner.
Mop Floors and Vacuum Furniture, And Soft Furnishing Cleaning After Renovation
Now it turns to the floor. Firstly, vacuum the floor carefully and remove all stray hair and debris because it minimizes the risk of scratching floor tiles. If there is larger debris of construction work, wipe the floor before vacuuming it.
When you have done away with cleaning the floor, wind up your cleaning session by mopping the floors. Ensure that you have cleaned all the spaces to find hidden dust.
Similarly, take time over the soft furnishing to vacuum the hidden dust and dirt particles. In the end, try to run the vacuum over the newly rolled down carpet to pick up all the dirt particles. To avoid the smell of varnish, sprinkle some baking soda on the sofa and carpets.
However, after one hour, you can use the vacuum to clean it. You can give a good shake out the side of the home to other furnishings like a pillowcase, quilts, bedding, and curtains.
Hire A Professional for Cleaning After Renovation
If you feel it is impossible or hard to do this task, you can get an expert or professional cleaning after renovation services for this assiduous task. There are plenty of local home cleaning after renovation services out there.
The experts with proper training, equipment, and experience do the best job in hours to give your house a good looking. You can save money and time, and your house will be A-one after their best services.
So, in the end, we can conclude that we should make part of our budget the services of professionals for cleaning after renovation. Whether you live in a small or a big one, your home should undergo proper cleaning services after renovation.