Whether you're living with your extended family or have a lot of people in your home, it's paramount to have enough space for everybody in the household.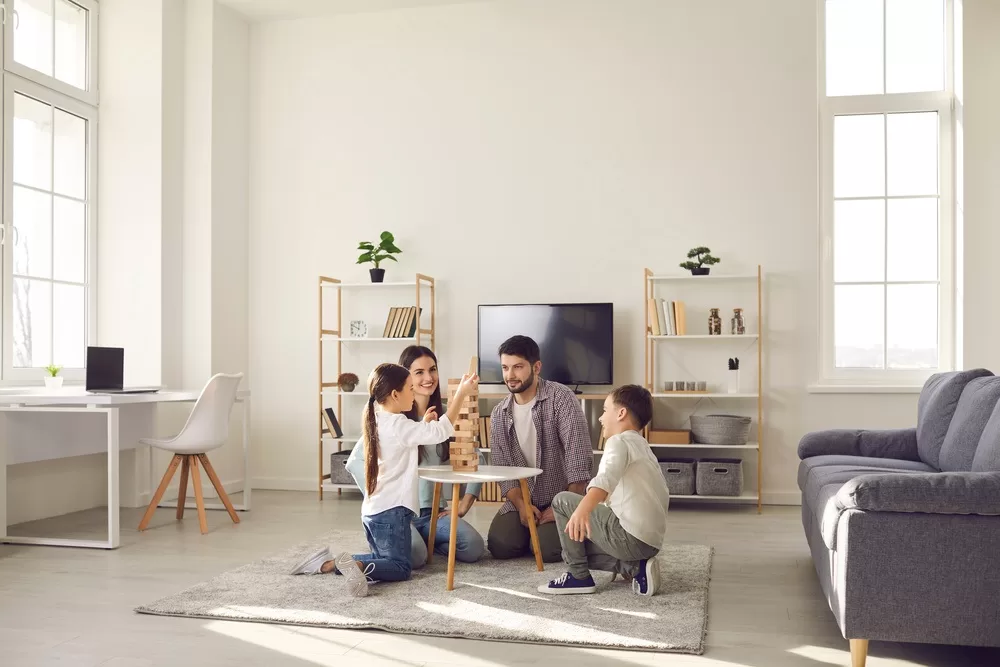 Fortunately, there are ways to modify what you have and make it fit the needs of all the members no matter how big or small your square footage is.
Designing a dream home for a big family is a challenging yet enjoyable journey that challenges your creativity and practicality. Fortunately, you can make it easier on yourself with the help of a professional building company.
Thorough research lets you find contractors who specialize in building for families. They allow you to customize the layout, design, and structures while still covering the needs of every single member of the household. Consider these tips to get started.
1. Keep the Kitchen Connected
Whether you're renovating or building from scratch, it's crucial to prioritize one of the most important spaces of the home. The kitchen is one of them.
To accommodate a large family, it's important to have a kitchen that melds right into the rest of the house. This requires the proper positioning of the elements found in this space.
For instance, your countertops, tables, and cabinets should be reachable for people with different height measurements. This makes it so everyone in the family can use them comfortably.
Another way to make it more connected is to incorporate an open space where people can gather around in the morning or evening. You can create a snack bar or a simple countertop where people can get together, watch TV, or simply do their assignments in the kitchen space. If you do this right, you make the kitchen space for everyone.
2. Install Features That Improve Privacy
No matter how many people live in your home, it's of utmost importance to heighten security. This ensures that no intruders can break into your home or watch your every move from a distance. Consider installing fences and walls to keep out unfriendly eyes and discourage people from entering anywhere but the front door.
As for your entryways, consider installing screens or tints into your windows. These small additions can do wonders in covering what's going on inside your house. Coupled with a few smartly placed cameras, these small steps can help protect every member of the family from danger.
---
Read Also:
---
3. Have a Family Hub
It's always a great idea to gather together as a large family. You can make this much easier for everyone by dedicating an entire space as a family hub in your dream home.
This serves as the place where everyone can spend precious moments together. Whether it's a modern living room, a home theater, or a game center, you can find ways to make it a great place to stay for everyone.
The key to making a great family hub is to consider the hobbies of each and every member of the household. Whether it's tech, games, TV, or instruments, think about how much space these will take up.
And don't forget comfort and convenience. When designing your family hub, ensure that it has enough seats and tables so people can comfortably set up what they want to do. Also, install an air conditioner or heater to keep everyone cozy no matter what time of year.
4. Make Sure Your Bathroom is Up to the Job
If you have a large family, you're bound to have difficulty getting ready in the morning since a lot of people have to take turns. That can also mean your bathroom gets dirty really easily, especially if you only have one at the moment.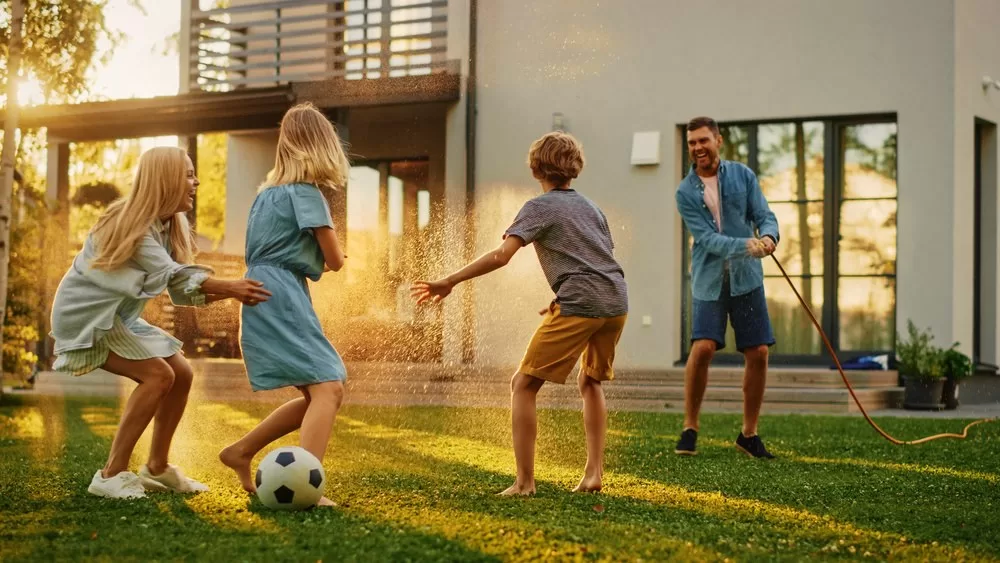 So, if you're designing a house for a big family, consider adding more bathrooms. Perhaps you can install one in every main section and another one for everyone's use near the living room or kitchen.
Doing this saves a lot of trouble when it comes to maintenance and convenience. People don't have to fight over who gets to use it at the moment, too. With everyone able to refresh themselves and pursue their hygiene tasks with ease, there's no doubt that having a couple more bathrooms are a great idea.
5. Make Space for a Backyard
Your outdoor space is just as important as your indoors. In line with this, make sure you leave enough space for a big backyard. Both children and adults will appreciate how easy it would be for them to get fresh air, gaze at the night sky, or simply unwind after a long day at work or school here. Having a large backyard also provide you with many opportunities to have fun together as a family.
A Big House for a Big Family Made Easy
By considering the tips above, you can provide your big family with the space they need to feel secure, thrive, and spend time with loved ones. Whether you're planning to custom-build a home or renovate an existing one, these will help you create the ideal living space. Find a reliable contractor and apply them today.