You're thinking about the next chapter of your life, which is moving. As excited as you may be, the process can rob you of your joy. To avoid this, properly plan and organize your things to ensure a seamless transition.
Proper planning involves a checklist outlining packing supplies, labor and moving trucks, budget estimates, and timelines for preparing items. But how do you come up with a cross-country move checklist? Here's a guide to a seamless cross-country move.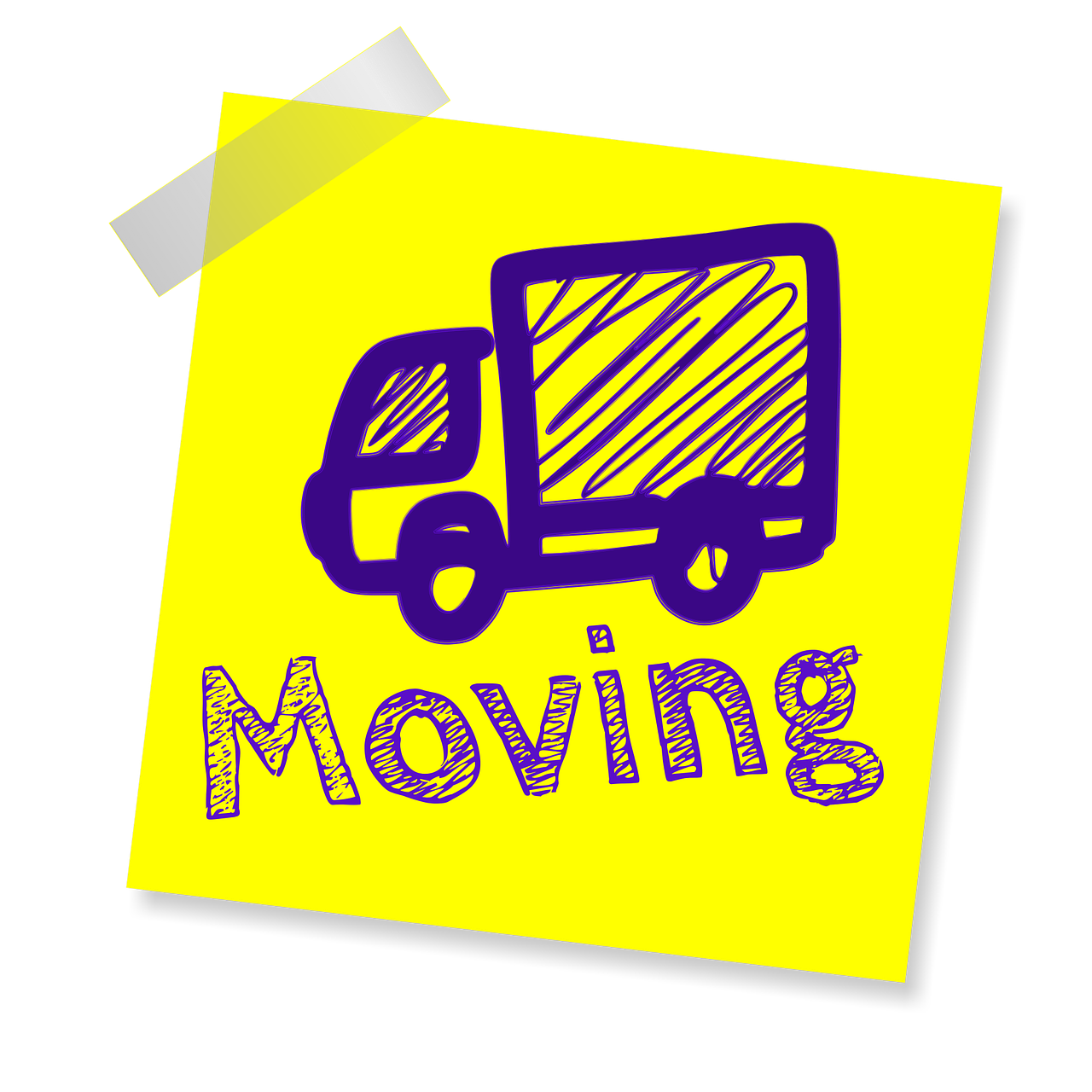 8 Weeks Before the Move
Eight months before moving may appear to be a long period, but it is not. With all of the research, packing, and processes in between, you'll be surprised at how fast the eight weeks fly. If you don't know where to start, explore your new neighborhood online to have a feel of the place.
Look into nearby schools or potential schools for your children. Similarly, check for churches, hangout locations, restaurants, crime stats, and public transportation information. Such information is important to rate the place you're going to live and know what to expect.
Gather family and friends to help you research moving companies. This helps you have a variety of companies to choose from, which allows you to select one that meets your needs and budget.
Things to Remember
1.  Start Packing
Packing should be the first thing on your cross country move checklist. Packing early helps you know what needs to go and what needs to stay. If you have items you feel you don't have to carry; you can give them to your neighbors, friends, or family.
Packing earlier helps you stay organized throughout the moving process, making you less stressed as D-day approaches.
---
Read Also:
---
2.  Come Up With A Packing Plan
Creating a packing plan helps you know what you've already packed and what you haven't. Once you create a plan of what you need to pack, tick it once you've packed it to show it's ready.
The list should have the timelines of when you need to pack; for instance, if you're to pack the sofa one week before the moving day, indicate that on the packing plan.
3.  Find Out About Moving Companies
When moving cross country, hiring a moving company is best since it results in a much safer moving experience. Professionals understand how to move, pack, unpack, and safely wrap your items. They use the right materials during the move to limit or prevent damage to your items.
While choosing a moving company, request quotes from different companies and compare. Read reviews online to know the experience others had with different moving companies. Finally, choose one that meets your needs and budget.
If you're moving because of work and your employer is facilitating the move, make sure you know what the policy covers and your responsibilities during the move.
4.  Rent A Storage Space
Consider renting a storage container if you have belongings that you'll not manage to take with you when you move. This will help declutter your space and offer a place to store your items temporarily until you're ready to transport them.
When looking for a storage unit, ensure you choose one that is spacious enough to fit all your items and within your budget.
5.  Inform Important People And Groups About Your Move
When getting ready to relocate across the country, let important people in your life and major organizations know you're moving. They could be your close friends, bank, kids' school, doctor, or bosses. Similarly, you should start planning to update your postal details and change your address to your new home.
6.  Prepare a bag of Essentials
As the date for the move gets closer, pack a bag with items to use during the first few days of your new residence – clothing, bedding, medicine, and toiletries. This helps you find all of the necessary basics that you'll need to have with you in your new location.
7.  Clean Your House Before You Move
When moving out cross country, thoroughly clean your house to ensure that the new owners come to find a clean and polished place to live in. You can start with the exposed or open areas, then continuously clean as you progress until the moving day.
If it was a rental, cleaning ensures you get your deposit back, or at the very least, half of it. You may also need to hire a professional cleaning service for deep cleaning.
8.  Start To Say Goodbye To Your Friends And Neighbors
Lastly, before you leave for your cross-country move, start saying goodbye to your friends and neighbors. You can host your close friends and family for a farewell party, go out for a night, or arrange one last staycation. Saying goodbye is one of the hardest things about moving out.
6 Weeks Before The Move
When it hits six weeks before the actual move, you must start intentionally getting ready. The first step is to get all the moving supplies you'll need during your move. Pack all the items you'll not require in the next six weeks. Donate or sell anything you don't require.
Things to Consider
1.  Organize and Park Early
Don't put off packing until the last minute. If you haven't already, start packing things you won't require in the weeks before you move. This will make packing less stressful and allow you to get rid of things you don't want or need anymore.
2.  Make a Budget for Moving
It's wise to take the move seriously and think it through beforehand because moving will end up costing you more than you think. Make a list of expenses such as getting movers, renting a storage unit, and buying packing materials. Create an estimate of how much money you will need, and then begin saving in order to meet that amount when your day finally arrives.
3.  Inform Your Boss of Your Move
If you're not moving for work purposes, inform your boss that you're going to move. Depending on your contract, notify your employer of your resignation. Most companies prefer you to give them a month or two-week notice. This helps them find someone to take after you. Similarly, if you work remotely, inform your boss.
4.  Get Help Moving
Moving can be very hectic, especially if it's cross-country. The best choice is to have a professional moving company help you with the process. Be careful when selecting a moving company.
Ask for recommendations from friends who've recently moved, and do your research. Once you've compared prices and decided on a specific company, reach out to them and inform them of your plans. From there, collaborate with them accordingly.
5.  Change Your Utility Provider
Once you've found a good home to live in, change your electricity, gas, water, and litter providers. Inform them of your move, which is why you're switching from their services. Find the contacts of the new service providers of your new home and set the service for the house you're moving into.
4 Weeks Before the Move
Four weeks before moving out, you need to pay all outstanding debts that you may have.
This is also a good time to cancel gym, restaurant, and club memberships. You can transfer if your membership is international and they have the same in your new home. Remember to update your voter registration and find a new polling station.
If you own a car, change the address of your car insurance, transfer number plates if you're moving to a new state to get it within four weeks of the move.
Avoid buying foodstuffs in bulk. First, finish up whatever is in the fridge, especially if they're perishable.
Decide whether you'll fly or drive. If you're flying, book an air ticket. If you decide to drive, service your car for a smooth ride.
Organize all your essentials and put them in one folder. These may include medical records, birth certificates, pet records, insurance forms, and passports. Ensure not to misplace any of these items during the move.
Finally, confirm with your boss that they received your resignation letter as a reminder that you're leaving. Contact the moving company to verify that they are fully prepared for your move.
2 Weeks Before The Move
Now, update your cell phone provider, bank information, and other important accounts with your new address. Then, transfer your insurance coverage be it renters or homeowners insurance.
Notify government offices of your move so they can easily locate you in case there's anything they need.
This is also a good time to plan what will happen during the moving day. If you have kids and pets, ensure you know who will look after them the entire day when you're busy.
Gift your favorite house plants, as most movers do not transport them over long distances, but check with them first. You might be lucky.
Finally, take advantage of the tiny things you love about your neighborhood, e.g., restaurants.
1 Week Before Move-Out Day
During this time, you're counting a few days before your move. There are three main things you need to do:
Confirm details with the movers. Call the moving company you hired to schedule the time and discuss payment methods.
Label household move-in essentials. There are a few items you need at your disposal when you move to your new home. Having packages labeled allows you to access items easily.
Mark everything on your cross-country move checklist. Go through item by item on the cross-country move checklist to ensure you've packed and done everything in preparation for your move.
Moving Day
The last day will be long, busy, and full of different feelings. Make sure you've had enough to eat and drink. Dress comfortably as well.
Meet with the movers and walk them through the entire process. On the cross-country move checklist, check off everything as it goes into the truck.
Before the movers leave, go to every room, basement, and garage to ensure nothing is left behind. Once they leave and you're ready to leave, close all windows, turn off the lights and lock the door.
Turn the keys over to the right person and say your last goodbyes to your loved ones.
Do This Before Moving
Making early preparations before moving is the right thing to do. Your cross-country move checklist should tick most of the items above. Be sure to remember a storage space.
This is because a secure storage facility can help you store belongings you're not ready to move. Therefore, aim to get a reputable firm that provides secure and well-lit storage spaces.