A lot of countries have implemented a stay-at-home order and it has become increasingly hard to go out shopping.
As humans, we'll always find ways to address the challenges of the day. As a family person, you'll want to ensure that you're getting fresh produce.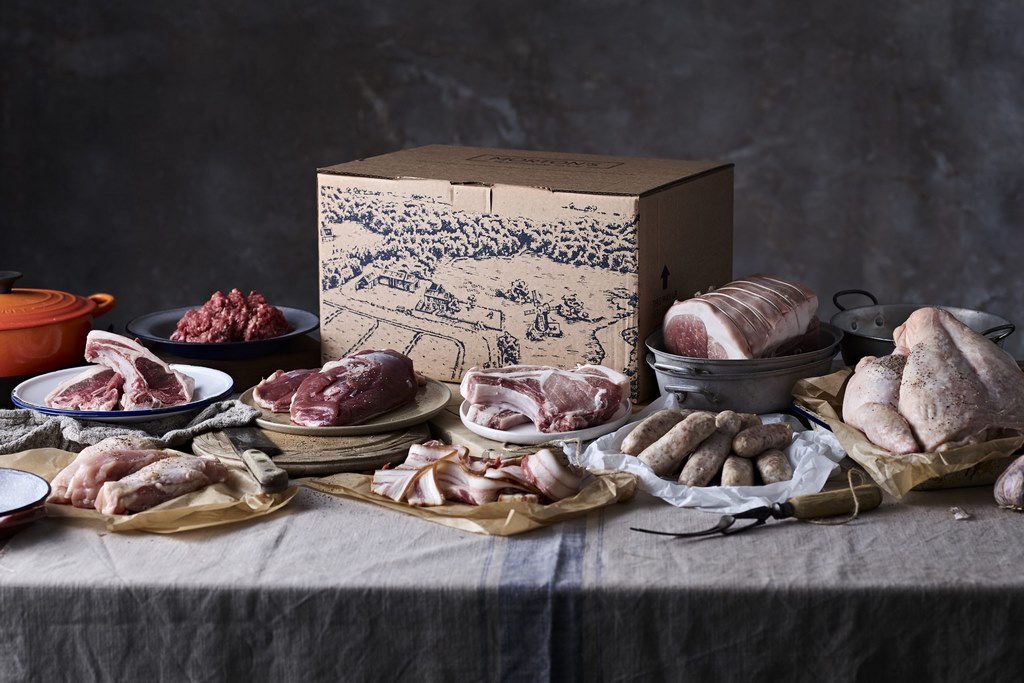 There are so many reasons why you should be using a meat box subscription and we're going to highlight some of them.
Convenience
Shopping for meat can be a challenging endeavor. You're constantly worried about the source and you can never be too sure about the hygiene. When you use a meat subscription, there is a high chance that you'll be getting all your meat from one provider.
You don't have to leave your home in order to get meat. You can do everything with a click of a button.
ou will never worry about going around the butcher market looking for the best gourmet steak. It is one of the reasons why a lot of people buy meat online and you get to have it with a meat box subscription.
Cost
This is one of the reasons why you should explore a meat box subscription. You get to pay less for more. There is no middleman involved and this means the cost savings are passed to the consumer.
You can shop around to compare what the different platforms have to offer in terms of cost. The comparison will help in making the right decision. You can check out Morton Family Farm's meat boxes if you're looking for affordable options.
The savings will add up over the course of a year. You might find yourself saving more than a thousand dollars when you opt for meat box subscriptions.
Variety
You will have a ton of options to choose from. Since you'll be buying online, there are different providers that specialize in different kinds of meat. Such an abundance of options might not be possible if you're buying from a butcher or the supermarket.
This coupled with the convenience should be a no brainer if you're looking for a new supplier for your meat. You just have to make sure that you're aware of where the meat is coming from. Not all businesses will have your best interest at heart.
Bulk Buying
You could potentially save a lot more when you buy in bulk. You could be having a barbecue party coming up and want to get a constant supply of steak.
A local butcher might not have the capacity to deliver when it comes to bulk purchases. With a meat box subscription, you can buy as much and you can be sure it will be delivered within the stipulated timelines so that you're not being inconvenienced.
Organic Meat
You can never be too sure about the process the meat goes up until the point where it gets to the supermarket. There have been numerous investigations by the FDA on supermarkets that sell meat. There is the use of harmful chemicals to keep the meat fresh.
With a subscription box, there is a chance that the meat you're getting is coming directly from the farmers.
There are no additives and you get the meat as it is. You can also not be sure about how long the meat has stayed when buying from a supermarket. It is time you started getting fresh meat that is organic and good for your health.
Special Packaging
Even though it might not seem like a big deal, packaging influences the purchasing decision for consumers. There are a variety of packs to choose from depending on where you're buying the meat. There companies that will go out in creating a flavorsome experience.
This is not something that you'll get when you're buying meat from your local butcher. There will be gift cards to encourage you to shop from the business. Sometimes it is the little things that make the big difference.
Flexibility
There are different modes of payment methods to choose from when ordering meat online. You will have delivered to your preferred location. If you order from a local company, it is possible to have the delivery made in only a few hours.
Conclusion
Buying meat subscription can be seen as a no brainer if you're looking for healthier and less expensive options when it comes to buying meat. You don't have to be stressed about the place that you'll be getting your meat from. There is convenience and a wide variety to choose from. It is imperative that you're doing research on the company that you'll be buying from.