Wedding Decorations — Whether you're the bride or simply the host, these tips will teach you how to decorate your home for a wedding and allow you to experiment with a variety of looks and accents.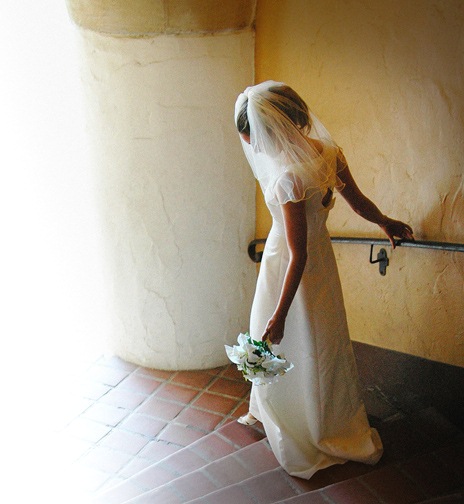 Wedding Decorations: How to Decorate your Home for a Wedding
This article explains how to decorate your home for a wedding. Indoor weddings and wedding parties require a crafty touch to bring the atmosphere into a calm and romantic state. Knowing how to decorate your home for a wedding gives you the ability to create beauty with your fingertips for memorable occasions.
Whether it's your own wedding or you're hosting one for someone on life's special day, decorating your home for a wedding proves to be a creative and enjoyable endeavor. It allows you the ability to showcase your home and landscape environment in its most attractive state, making it a memorable atmosphere in which lovers can exchange their vows.
Knowing how to decorate your home for a wedding also gives you the chance to experiment with new looks that may just inspire you to change the appearance of your digs. From color schemes and fabrics to the tiniest decorative accents, hosting a wedding in your home requires attention to detail and the desire to create romance personified through your home's interior.
Preparation and Planning
Fully knowing and understanding the theme of the wedding is important before attempting to decorate your home accordingly. Keep a notebook and pen handy to jot down notes about the wedding – whether it's your own or someone Else's.
Divide a page in the notebook into two columns — a top column and a bottom column. Use the top column to write down details about the wedding that you currently know, such as the kind of cake that is being served, the kind of apparel the wedding party will be wearing, and what kind of flowers and colors will be in the bouquet and boutonnières.
Use the bottom column of the page to jot down ideas for decorative touches in your home that will accentuate these features of the wedding. Brainstorming allows you to exercise your creative juices so that you can fully focus on decorating for the wedding.
Use as many pages of the notebook as you can to brainstorm your ideas, and share them with the other people involved with planning the wedding. Getting feedback before you begin allows you the opportunity to avoid disasters pertaining to the look of the wedding's setting.
Must Read:
Wedding Decor Basics
Focus on the basics, or the foundation, of your home's wedding decor scheme. Instead of painting your walls to accommodate the theme of the wedding,improvise in a tasteful way. For example, bare walls sometimes appear drab and tend to mute the feelings of the surrounding environment. To remedy this for a cheerful occasion such as a wedding, cover the walls with sheets or drop-cloths of appropriate colors.
This can easily be achieved by tacking the tops, sides, and bottoms of the sheets tightly against the walls, to provide a whimsical effect to the room. Create an attractive scheme of alternating colors by pinning up sheets of white as well as the colors associated with the bouquet and cake. This sets the foundation for a decorative occasion.
Piece by Piece Design
Select various decorative accents to accommodate the look of your home's decorative foundation. With fabric layered upon the walls of your home, the window treatments you use should be less noticeable. Select a simple sheer curtain to block out the harshness of the sunlight while showcasing your home in illumination.
Floor-length sheers also add a certain touch of romance to the atmosphere. Select garlands of flowers that are used as accent in the bride's bouquet such as baby's breath and carnations. Or simply choose artificial grapevines for a botanical touch that inspires care-free feelings.
Wooden furniture adds a rustic and very romantic appeal to a wedding, such as heavy and gnarled wooden chairs reminiscent of medieval times.
Conclusion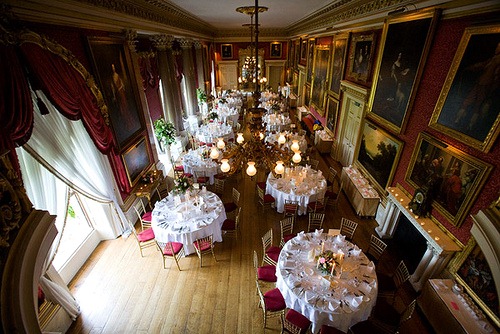 Knowing how to decorate your home for a wedding gives you the ability to create a lively atmosphere for such a romantic and special event. With creativity and patience you may even realize that decorating is a natural talent and your friends may have you decorate your home for their weddings too.
References and Further Reading
SuperWeddings.com: Wedding Decor
Better Homes and Gardens: Tips for a Home Wedding
Flickr.com/tostadophoto.com ( A bride on a staircase); https://www.flickr.com/photos/alvarez-tostado/395092183/in/dateposted/
Flickr.Com/Wedding Photography by Jon Day (A large home wedding)