Your roof is one of the most important parts of your home.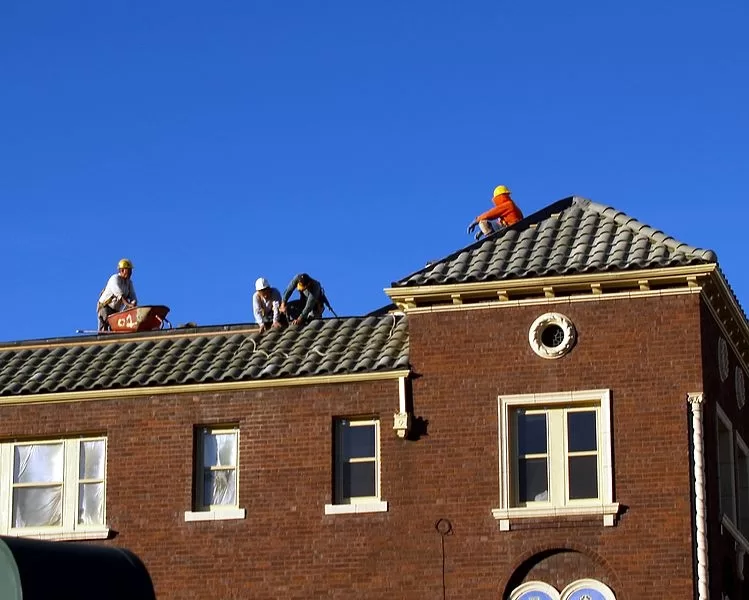 It protects you from the elements and keeps your family safe and dry. That's why it's important to choose a reliable roofing company that will do a great job and stands behind its work.
Here are Some Things to Look For
Licensed and Insured
Make sure the roofing company is licensed and insured. This protects you in case something goes wrong during the job.
Good Reputation
Check out the roofing company's reputation online. Look for reviews and testimonials from past customers.
Free Estimate
Get a few estimates from different roofing companies before making your decision. Make sure the estimate is free and includes everything that needs to be done.
Competitive Pricing
Don't just choose the cheapest option in terms of the roofing company. Make sure you are getting good value for your money.
Warranty
Find out what kind of warranty is offered on both the materials and the labor. This will protect you down the road if there are any problems with your new roof.
---
Read Also:
---
Roofing Companies Choosing the Right Roofing Material for Your Home
When it comes time to replace your roof, one of the most important decisions you will have to make is choosing the right roofing material. With so many options on the market, it can be difficult to know where to start.
Do you want something that is durable and long-lasting? Something that is easy to maintain. Or maybe you are looking for something that is more environmentally friendly?
1. Consider your Climate
One of the first things you need to think about when choosing a roofing material is your climate. If you live in an area with milder weather, you may be able to get away with less durable material.
2. Think About your Budget
Of course, the cost is going to be a major factor in your decision-making process. Some roofing materials are more expensive than others, so you will need to decide how much you are willing to spend upfront.
Keep in mind that some materials may cost more initially but will save you money in the long run because they are more energy-efficient or require less maintenance.
3. Choose a Style That Complements Your Home
The style of your roof should also be taken into consideration when making your decision. You want to choose a material and style that complement the overall look of your home.
For instance, if you have a traditional home, asphalt shingles might be the best option. But if you have a more modern home, metal or solar panels might be a better fit.
4. Don't Forget About Maintenance
Once you have installed your new roof, you are going to want to do everything you can to keep it in good condition for as long as possible.
Some materials require more maintenance than others, so this is something you will want to keep in mind when making your choice. Asphalt shingles, for example, need to be regularly cleaned and inspected for damage whereas metal roofs are virtually maintenance-free.
5. Do your Research on Contractors Before Making a Final Decision
Finally, once you have decided on the right roofing material for your home, it is important to do your research on contractors before making a final decision.
Not all contractors are created equal some may be more experienced than others or offer better rates so it is important to take the time to find one that is reputable and has experience installing the type of roofing material you have chosen.
Conclusion
Taking the time to find a reputable roofing company will save you time and money in the long run. Do your research and don't be afraid to ask questions. A little bit of effort now will pay off later when you have a new roof that you can count on.