When thinking about what type of grass is best suited for your front lawn, there are many things to consider. The right type will depend on how much time you have for maintenance, the amount of money you want to spend, and the environmental factors you need your grass to withstand.
Choosing the wrong one can lead to disappointment and problems with pests or diseases that you would have easily avoided if you had taken more care in selecting the right grass from the start.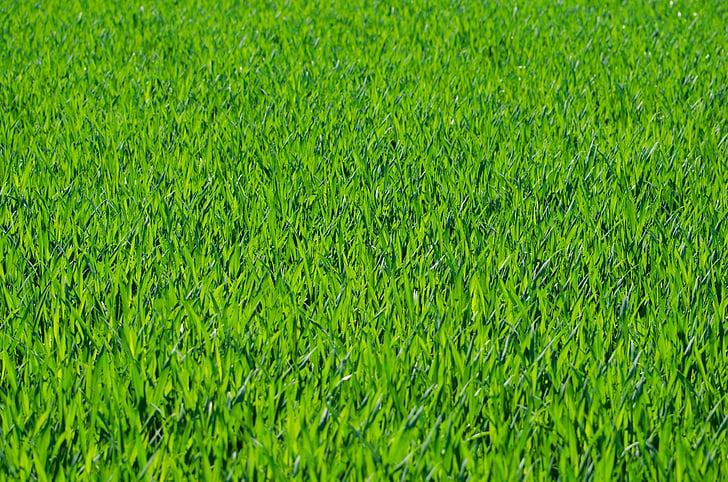 If you are looking for the perfect grass for lawn care Akron, this article will guide you on how to choose one.
Factors to Consider When Buying Grass Seeds for Ohio Lawns
Homeowners frequently neglect to research which type of grass is appropriate for their region and climate when starting a new lawn. This might result in a dirt-filled or sparsely planted yard instead of a lush green lawn.
To determine the best seed for your specific requirements, consider the sort of environment that would best suit the grass you wish to develop.
Type of Soil
The kind of soil on your property is a factor to consider since it will influence the type and health of grass that grows on it. For example,  Kentucky bluegrass and perennial ryegrass thrive in fertile soil, while Fine fescues thrive in sandier, low nutrient soil.
In addition to their role in soil composition, pH and mineral elements such as nitrogen, potassium, phosphorus are all essential for the health of soils. You can check their levels using a simple test.
This information is critical for you to know if you have to fertilize your lawn before planting it because, ultimately, healthy soils resist pests and diseases better than unhealthy or infertile ones.
---
Read Also:
---
Look for Grass That Do Well in Cool Temperature
The temperature will also influence the type of grass on your property. Ohio is mainly cold, so it is best to choose grass types that do well in cool areas. Grasses that thrive in cool climates are usually fine-textured.
These types of grass are also shiny, which makes them maintain their green color during the winter months.
Mixtures and Cultivars
The market for grass seed is a lot more competitive than it used to be. There are many grass seeds varieties, but not all will work best for your yard. Different companies have strains that are suited to different climates and needs.
For example, some cultivars can tolerate heat and drought conditions better than others because they've been specially bred to do so.
Furthermore, some lawns might need mixtures of two or more varieties to look their best, while other yards may only require single variety seeding with certain traits like shade tolerance or salt tolerance built-in.
Which Grass is the Best for Your Lawn?
Many different types of grasses can be planted on your lawn, depending on where you live. If you reside in Ohio, then here are some types of seeds that may work best for your property.
Kentucky Bluegrass
If you're looking for grass that grows well and looks good year-round, try Kentucky bluegrass. Compared to other species, bluegrass grows much better and rapidly even in winters and is more resistant to diseases.
It also has a lush green color that makes it more eye-catching than other types of turf or ground cover plants out there on the market today!
Fine Fescues
If you're considering planting grass on your lawn, then you should consider narrow-leafed red fescue. This grass can thrive when it is grown alone or mixed with other grass types.
It also doesn't require high-grade soil but will adjust to everyday soil. Furthermore, its texture is considered the best turf type as it's perfect for shaded areas.
Perennial Ryegrass
How do you keep your lawn looking good and green in a drought? One way may be to go with perennial ryegrass.  This type of grass works well with Ohio lawns.
The perennial ryegrass is different from Kentucky bluegrass because it doesn't need as much water and can maintain its beauty and firmness for an extended period- even during droughts.
Also, unlike some other grasses, this one takes less time to fully mature but isn't as durable in winters compared to Kentucky bluegrass.