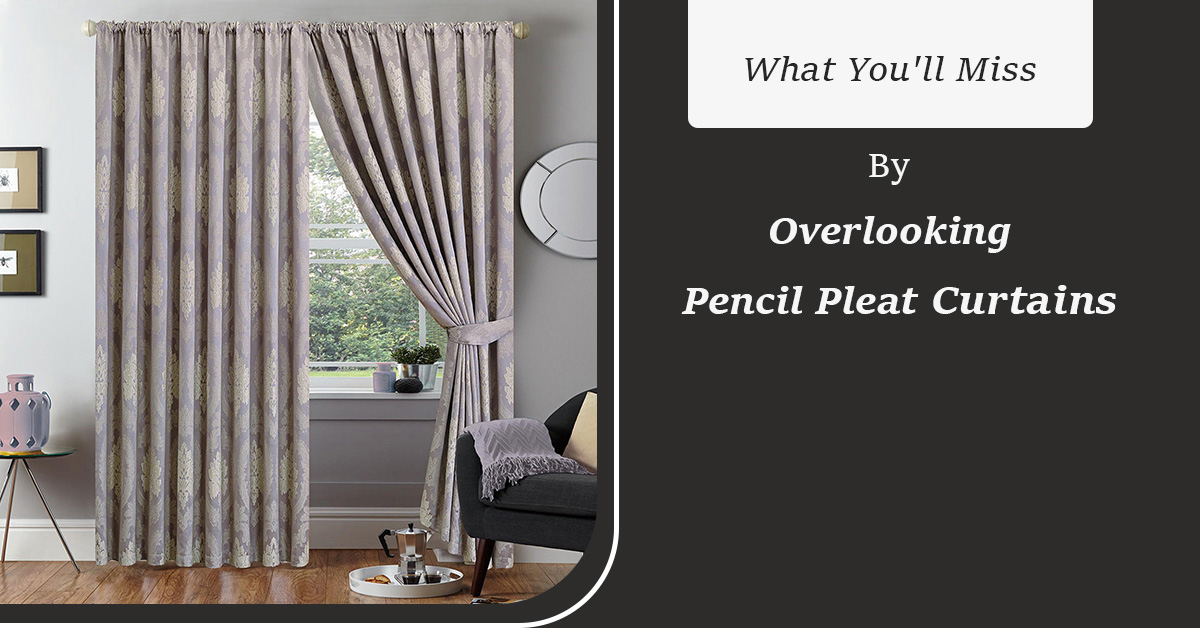 Curtains are much more than just a piece of fabric; they add an aesthetic touch to the place, making it thermally insulated and protecting privacy at the same time.
Like other interior accessories, they need an equal amount of attention & planning before buying. Remember that curtains can totally make up or ruin the overall look of your place, no matter how expensive and artistic interior you have.
Too often people go for eyelet or ringlet panels and overlook pencil pleat curtains thinking of them as old fashioned.
It is a misconception that needs to be cleared. In this article, we will discuss a brief introduction, benefits, and hanging guide of pencil pleat curtains to let you know what you'll miss by overlooking them.
Let's begin with the introduction…
---
Read Also:
---
What are Pencil Pleat Curtains & How are they Different from Others?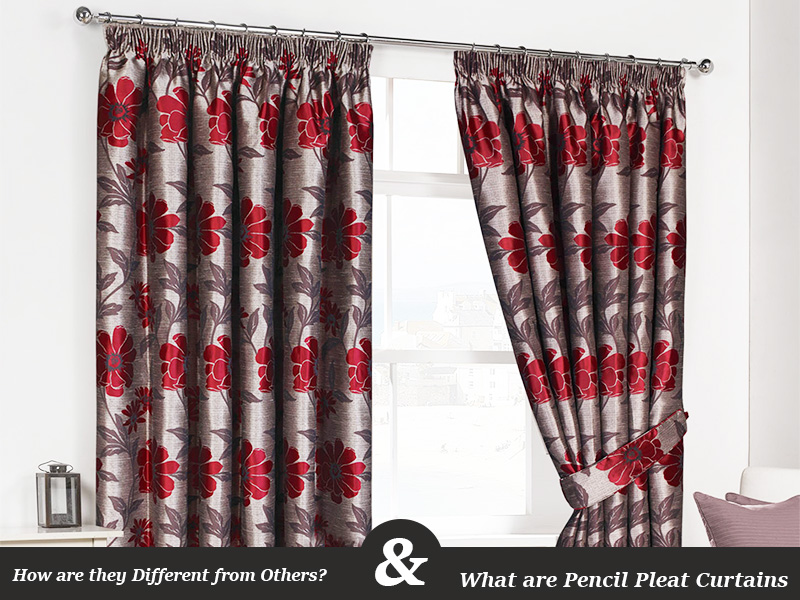 Pencil pleat curtains power one of the popular types of curtains all the time. Their name is derived from their heading, which resembles cloth packed pencils.
These tightly packed pencil pleats are the ideal choice to make a Windows welcoming and eye-catching.
They are adjusted with the help of cords that come out from both sides; one can pull them gently to tighten the plates together, allowing the fabric material to drape down in the form of beautiful pleats when hung.
Although they are a perfect match for traditional interiors, there is no reason which stops them from complimenting the modern home as well.
They look as stylish as any other type, both in modern apartments and contemporary houses.
Their plates are more prominent and elaborated when compared with ringlets or pinch pleat curtains, which make them highly recommended when it comes to designing your interior effortlessly.
What are the Key Benefits of Using Them?
As mentioned above, they create more of a traditional look, but they're the perfect fit in modern interior styles. They are a suitable choice for bedrooms, living rooms,&  dining rooms.
They work well in all kinds of Windows, either they are bay or rectangular.
The evenly spaced plates ensure that they are equally drawn all across the window and can be hung on a pole rod end even track on various Heights, which makes them ideal for all windows.
Another benefit of using them is they create deep plates creating a more luxurious in-depth look.
This elegantly adds fullness to them, proving a subtle addition by giving you the freedom to hang them more naturally & create a soft look.
This design is also ideal if you want to show off the striking prints or embroidery.
Working equally well on all fabric materials and patterns, pencil pleat draperies blend perfectly with all kinds of building styles and interiors, including contemporary, countryside, stone age, and cozy cottages.
It is because they create a very comforting and soothing appeal that not only makes your face look more beautiful but also balancing out the sharpness caused by some accessories.
How to Hang Them Like a Grown-Up?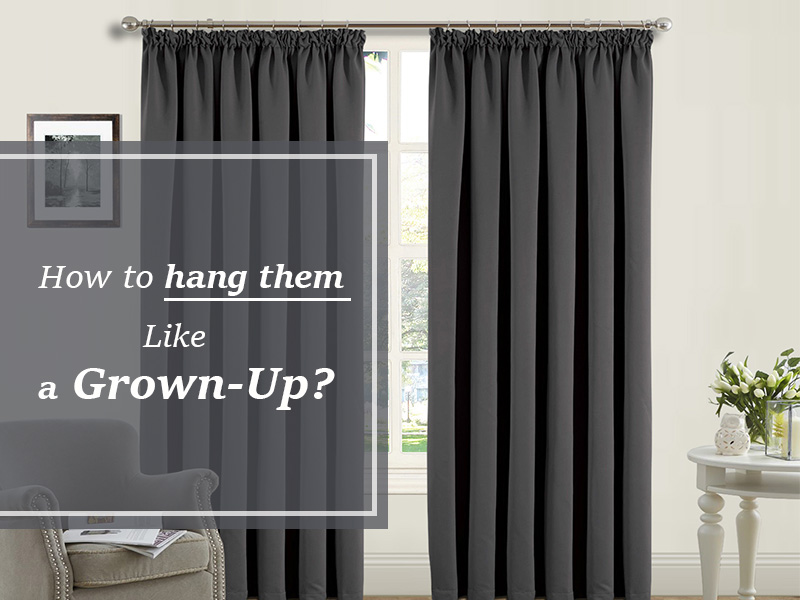 Check the width of your window twice in order to make sure you have the precise measurements and then start pulling the chords that are coming out from the heading.
Pull all free courses from one side and tie them to make sure that they do not detach when you are drawing the fabric to create pleats.
Now start pulling the fabric from the untied and towards the tied end. Try to cricket evenly so that the overall perfect look is pleasing.
Once you have gathered all the material, compare it with the measurement of your window, and tie the cord present on the other end as well.
Make sure that both sides are secure; otherwise, the pleats will get loose, creating a crumpled and uneven look. Or maybe they fall out after a week or so.
Always remember not to cut them in case you need to readjust the width while hanging them on to some other window.
Attach the hooks at the distance of 3 inches and insert these hooks to the Rings to hang them on the rod.
Related Sources: https://oxfordhomeware.co.uk/collections/pencil-pleat-curtains