Having a weed eater is a great way to improve your curb appeal for your home and create a more professional looking lawn area.
There are several different types of weed eaters or string trimmers to choose from and choosing the right one that suit's your needs is essential.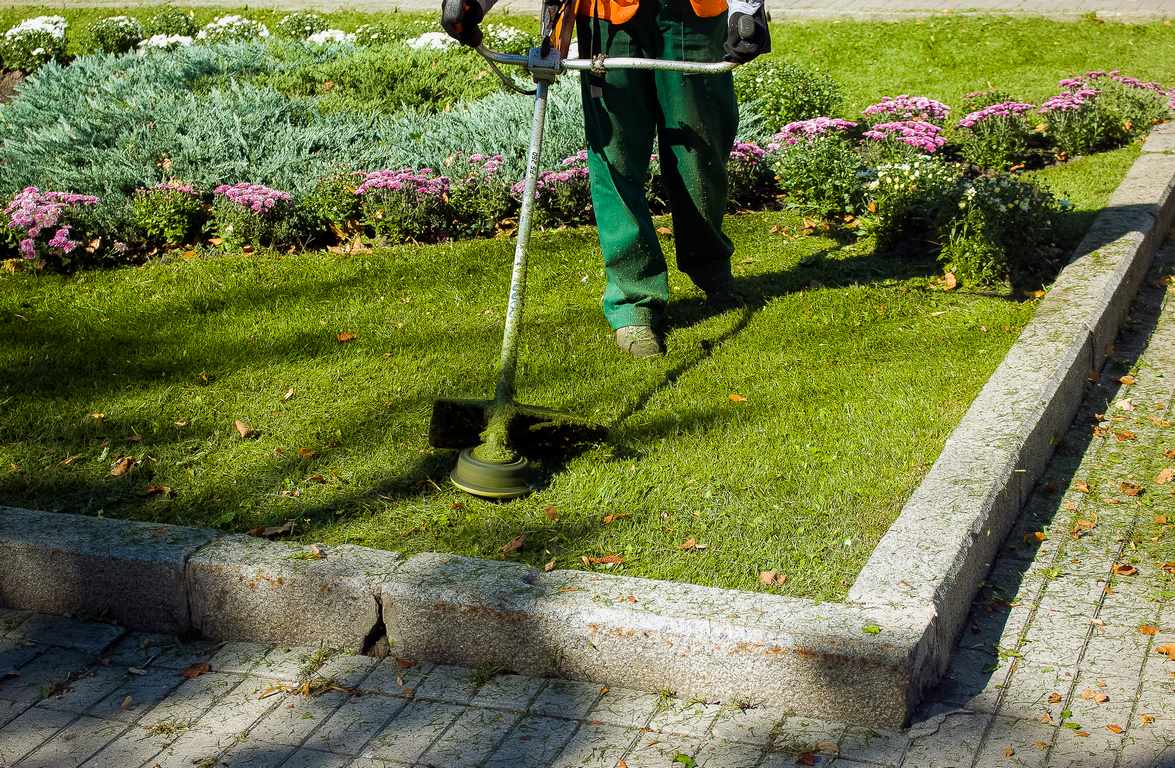 The last thing you want to do is buy a weed eater that isn't right for your needs. Once you've decided on a type of weed eater, why not check out the selection of weed eaters and lawn edgers at edgeyourlawn.
What is a Weed Eater?
A weed eater is a handheld tool that is used to get rid of weeds and grass. The head uses a rapidly spinning plastic string that uses force to cut through weeds and grass easily and efficiently.
These lightweight tools can reach spots that lawnmowers can't and trim the weeds and grass along sidewalks, fences, trees, and driveways.
Some models feature a rotating head, which allows it to serve as an edger as well as a trimmer.
Weed eaters are the perfect complement to lawnmowers. The design of a lawnmower prevents it from reaching tight spaces along narrow walkways sidewalks, fences, trees, and driveways.
The compact head of a weed eater allows it to get into these tight areas and level those areas to the same height as the cut lawn.
Different Types of Weed Eaters
There are several different types of weed eaters to choose from and what you choose will depend on your lawn size and how you intend to use the tool.
The main types of weed eaters include gas-powered models, electric weed eaters, and battery-powered weed eaters.
---
Read Also:
---
Battery-operated Weed Eaters
The most recent option available is the battery-powered weed eater, these are powered by rechargeable batteries and are the most convenient option.
A battery weed eater is great as you won't be tied to a power cable or need to purchase additional gasoline.
Electric Weed Eaters
A corded electric weed eater connects to mains power and usually have motors that are rated for power in Amps. They are typically rated between 10-12 Amp.
The electric weed eater is a very reliable option and will keep working as long as you need them to, thanks to the continuous supply of power.
However, some of the drawbacks include increased restriction due to being tethered to a power source and electric weed eaters aren't as powerful as their gas-powered counterparts.
Gas-powered Weed Eaters
The most powerful option to choose from is a gas-powered weed eater. This means they are generally the most expensive option to choose from.
However, these powerful tools are durable and long-lasting and should be seen as an investment.
Smaller gas-powered weed eaters are usually around 20-50cc as opposed to the larger more commercial models that have 4-cycle engines rated from 120-160cc.
How to Choose the Perfect Weed Eater
If you're seriously considering purchasing a weed eater to further improve your garden space, you should take a few things into consideration before pulling the trigger.
The last thing you want to do is buy a weed eater that isn't right for you and your needs.
Budget
Your budget is a very important deciding factor when it comes to choosing the type of weed eater you purchase.
With a tight budget, we recommend choosing an electric or battery-powered model. If the budget doesn't play a role in your decision, a gas-powered model is what you should be looking for.
Power
It's important to think about the type of power a weed eater will use.
Smaller yards won't need a very powerful option and may benefit from an electric model, whereas homeowners with a large yard and grass area should go for a gas weed eater.
Size of the Lawn
As mentioned above, the size of your lawn will greatly influence the type of model you choose. The larger your lawn the more powerful your weed eater needs to be.
Time
It's a good idea to consider time and efficiency when choosing a weed eater.
If you're a busy person and don't have a lot of time, a more powerful model is the better option as it will get the job done quicker than lower-powered models.
Safety
Safety is an important factor to consider when choosing a weed eater.
Most weed eaters are indeed quite safe, but if you're considering a corded weed eater, make sure it has a cord retention feature that will prevent any accidents or safety issues.
Summary
A weed eater is a great addition to the tool shed and will give your lawn a professional finish along with improving the overall aesthetic of your home.
There are 3 different types to choose from mainly related to how they are powered.