The dining table is the most critical piece in a dining hall, as it serves as the focal point and looks gorgeous. Therefore, it is essential to select a dining table to improve your dining room's appearance.
Even if it is just a table, it can make your kitchen look more appealing if you choose one that fits your apartment's theme. Furthermore, various materials will improve the overall appearance of your dining hall.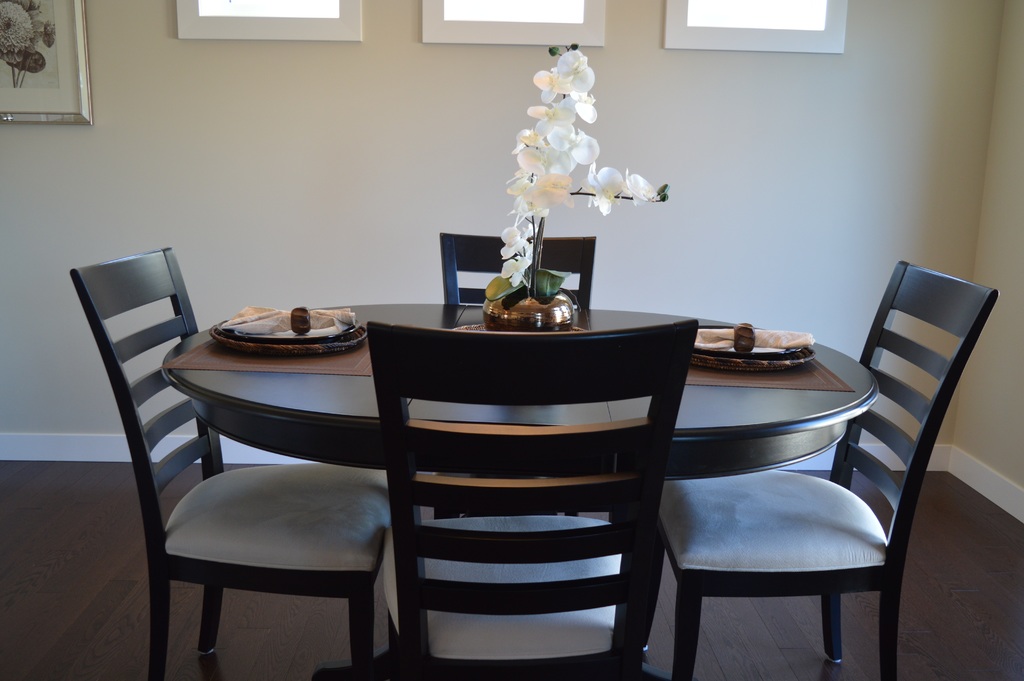 Choosing suitable dining room tables can be tricky, particularly when you are unsure how to proceed. It's easy to get carried away when there are so many options and dining table suggestions.
Based on the recommendation you receive from a salesperson, you might very well purchase a table that is not suitable for your home.
When you're unsure how to choose the ideal dining table, the information provided in this article can be helpful to you.
What Is the Purpose
You should choose a dining table that complements your unique style while adjusting to your lifestyle requirements. Take this into consideration when looking for the perfect option for your apartment.
How much room do you have in your dining hall?
The number of times you'll be hosting and the number of people you'll be able to accommodate
Do you have children at home?
Your desires and requirements in terms of style
How much space is available?
How often would you have dinner with friends?
These are a few questions to ask oneself to make the selection process of a dining table go more smoothly.
Choose a relatively small table if you have a small area in the kitchen. Do you enjoy entertaining guests? You should choose a larger table then.
---
Read Also:
---
Consider the Shape
The proper table shape is the first step in selecting the ideal dining room table for your home.
Square and round antique dining tables are excellent choices if you have a small space and don't really need many chairs.  This one is particularly true if your dining room is also square. Visitors can see and engage with each other, making the event feel more personal.
A long rectangle or oblong table may well be a perfect choice if you have a rectangle space or have to seat a lot of people.
Because most households have a rectangular space, a rectangle dining table is possibly one of the most popular table shapes. It also has a seating capacity of more than 4 people, making it ideal for big families and those who regularly host significant events.
This table is also perfect for smaller spaces, particularly if you order a personalized dining table. Although, the lack of intimacy at a long table is a disadvantage.
Material and Design
The material and styling of a dinner table, from shape to frame, contribute to the overall look of a dining hall. The following are some of the most common materials for dinner tables:
Wood
With its weathered appearance, wood gives the dining room a distinct personality. Metal legs will hold the bulky lines in full effect, giving the piece a breathtaking and powerful appearance.
Glass
Tempered glass is long-lasting and has a contemporary, smooth finish. A tempered glass dining table's transparency will create the illusion of a bigger space while highlighting the sophisticated lines and curves of the stands beneath it.
Natural Quartz
Quartz table tops can withstand wear and tear because of their hardness, making them scratch, blemish, and heat resistant.
Pointy knives and forks, heavy or gluey dishes, and other abrasives do not affect this rigid material. Produced by blending quality Quartz chips, resins, and colorants, such non-porous tabletops are simple to wash and are remarkably hygienic.
These are also ideal for households with children and elders because of their natural antimicrobial properties.
Do You Want Something Unique or Something Store-Bought?
Even after considering various factors, you may not be able to locate the exact product that fits your ideal dining room. This is where customizing your very own dining table comes into play.
The key advantage of a personalized item is that it provides you with much more choices. In the stores, tables are available in a limited number of sizes and styles.
As you're matching your table to a ceiling, floor, or accessory in your dining room, this can be a major cause for concern. With a custom table, you have complete control over the materials, style, colors, size, height, and anything else you want.
Conclusion
Whichever size, form, and color scheme of the dining table you select, the ideal one is one that complements both your room and your individual style.
Together with the perfectly matched dining chairs, it is unquestionably an asset type of furniture. The dining table is a significant part of your home, whether you have a classic dining area or an open kitchen.
Examine your possible options properly and from all perspectives to ensure you get the perfect dining table.