Wondering what you want to gift your kid on their birthday? You would think something aesthetically pleasing would be nice.
But if you're going to give them something that comes to their use, think about what they want to play with. And if your kid is a soccer lover, the job gets pretty easy.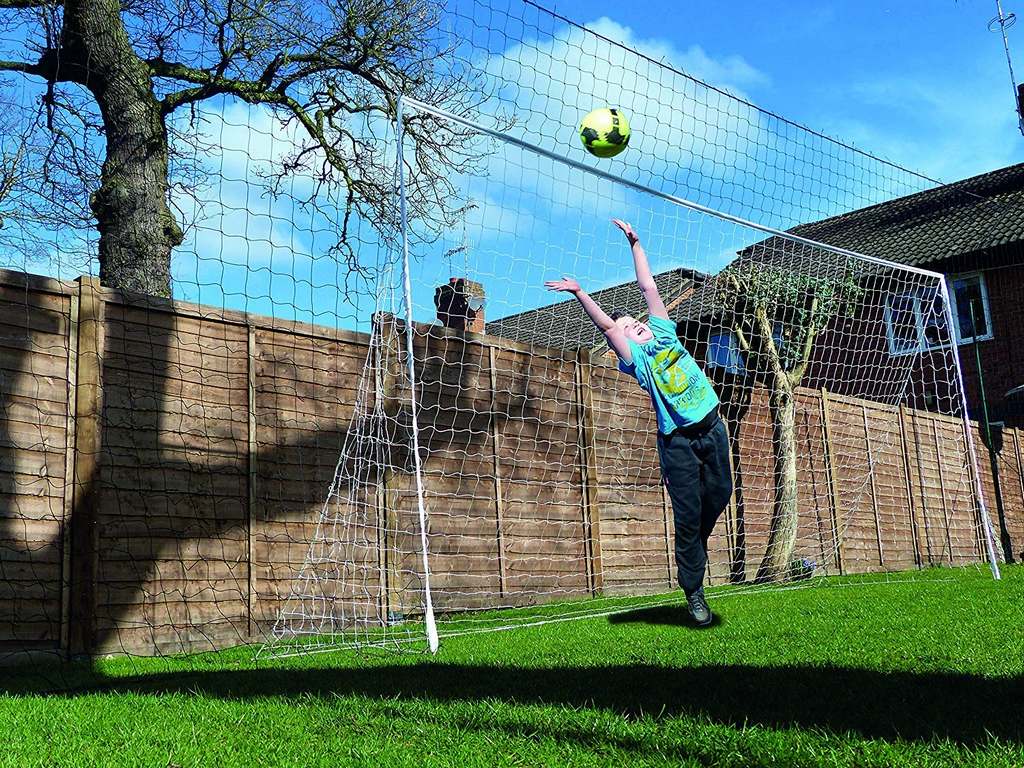 Because your soccer-obsessed kid would love to have a yard ideal for playing football.
And if you do have the luxury of a large yard, all you need is a soccer rebounder to make it perfect for playing football for them.
Your kids will be able to invite their friends for a fun playing session, and you can even try it yourself.
But the rebounder isn't something you'd buy now and then, and it should stay for long. So, it should be of optimum quality and shouldn't get torn at a powerful kick.
If you're looking to buy one, you should check out these soccer rebounder reviews to ensure it stays a lifetime.
The rebounder will allow your kid to test their skills and boost their chances of getting selected to hone their talent.
Before getting to know how to select the right rebounder for yourself, let's understand how a rebounder helps.
How is Soccer Rebounder Beneficial?
A soccer rebounder helps sharpen a footballer's skills by letting them send out unlimited hits and rebounding it instantly.
The rebounder looks just like a regular soccer goal but hits your shot back at good speeds. As a result, you can practice unlimited shots alone without running towards getting the ball back all the time.
Perhaps there are very few training accessories similar to the rebounder because it helps sharpen your skills without helping you unfairly.
You can practice your shooting power with it as it sends back your kick at a similar power. It enables you to gauge your speed and encourages you to get better.
Similarly, you can determine the right placement for yourself and check out the power of your shot, seeing the strength of rebound.
It helps when you or your kids are practicing alone as you won't have to concentrate on getting the ball back every time you hit a shot.
Apart from eliminating constant ball retrieval time, you can also gauge your accuracy and visualize real match scenarios.
If your kid aspires to be a goalkeeper, the rebounder can help improve the footwork and diving skills because of the optimum size of the nets.
But you'd have little knowledge of buying such unique equipment.
To ensure you don't spend your money on the wrong rebounder for yourself, you should consider the frame, bunging, netting, and setups used to build it.
Here are some features you must look for in a rebounder.
---
Read Also:
---
Framing
Your rebounder should be strong enough to withstand powerful kicks constantly. It shouldn't tip over when you hit your best shot.
It can break the focus and flow if your rebounder falls down after a powerful kick.
Plastic and fiberglass rebounders are inexpensive and excellent options for kids because they're lightweight and easy to move around.
But for adults, these rebounders would tip over as easily as cricket stumps. A metal or aluminum rebounder is a much better option when looking for one for adults.
You can train your kick speed and power with a rebounder with a stable base.
Also, try to look for a rebounder with an adjustable component that can return the ball at different angles to replicate match scenarios.
Those with a T-shaped angle won't help return passes like those in match situations.
Netting
You must ensure that your rebounder's netting withstands rainy and snowy weather depending upon your location.
A rebounder with a tight weave is an ideal option to allow you for training with smaller footballs. The tighter the weave, the better will be the rebounds helping you gauge your shot power.
Typically your rebounder will have a spring or a bungee cord for rebounding purposes.
Choose a spring one if your yard endures harsh weather conditions since bungee cords may lose their elasticity when exposed to harsh weather.
You can also choose to buy a less expensive bungee rebounder if your budget is tight since these can be replaced.
Size
Rebounders come in various sizes, so the size you buy should depend on your needs. Consider your age and purpose when buying a rebounder for your backyard.
If you are looking to concentrate on accuracy for a young one, choose a small rebounder. But testing power on it would knock it frequently.
If you need to constantly move your rebounder around the yard, consider a smaller one that weighs less and can easily be moved around.
These were some useful tips to consider when buying a rebounder for your backyard. Try to look into the future, too, as it isn't something you'd want to replace now and then.
Consider buying one that comes in use even when your kid becomes more powerful, and feel free to comment for any doubt that you might have while buying it.