Not all home repairs necessarily require professional help. With the right tools and knowledge, many of them can be performed by you. Here are the top 10 repairs you can easily perform yourself according to Homequote.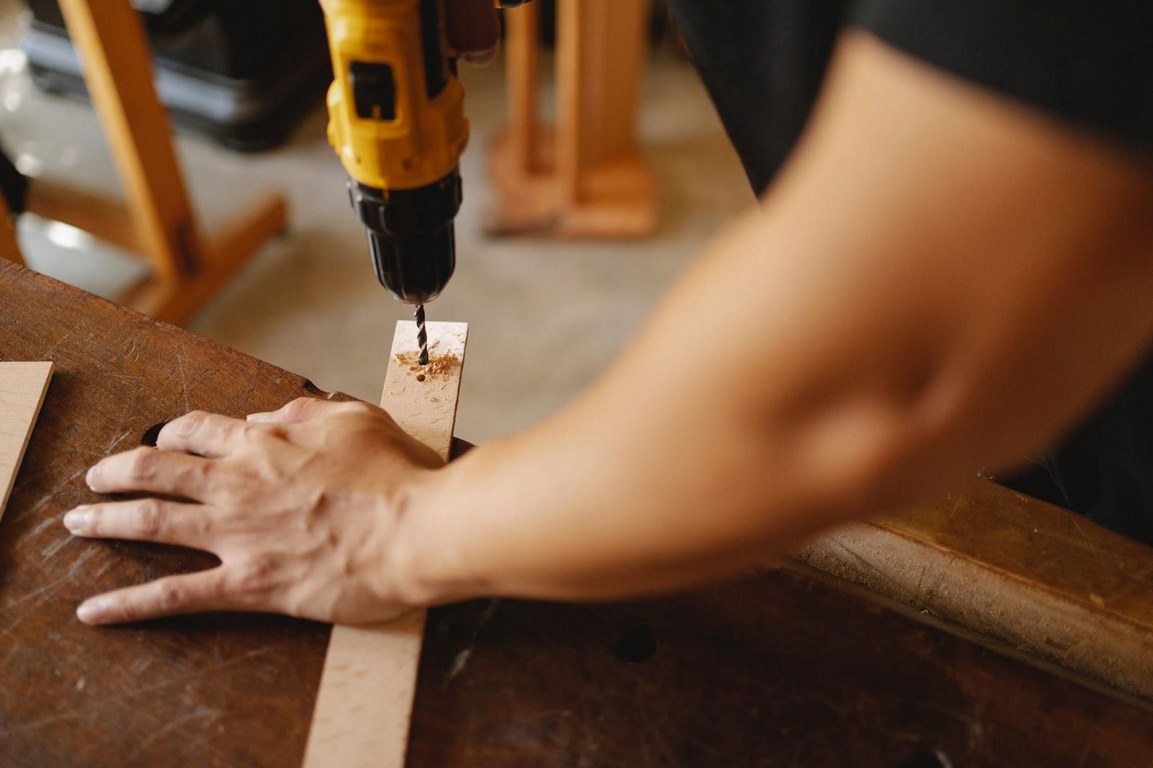 1. Fixing Leaky Pipes
Though they may look serious, those are pretty easily fixable. Sometimes, all it takes is to tighten a loose nut. If the leak comes from a hole or fracture in a drain pipe, you will need to apply a waterproof sealant to fix it.
2. Refinishing Hardwood
Though it is messy work, there is nothing too difficult about it. All it takes, in general, is to spread the finish over the floor with a mop. If the floors are damaged and need sending first, it is better to call professionals because it requires special equipment and skills.
---
Read Also:
---
3. Fixing Patchy Lawn
Nothing spoils a lawn like bald patches. But they don't need big expenses to get rid of. Sow the patches and give them some extra care until the grass restores. You can find out more about treating them with chemicals and fertilizers on the internet.
4. Cleaning or Fixing Garbage Disposal
Those things look threatening, but they are generally easy to take care of on your own. They are easy to disassemble to clean the inner mechanism and get rid of food traces.
5. Mending to Smell from Dishwasher
Some people tend to get worried about bad odors coming from dishwashers, but it is fairly easy to fix. Give the interior a thorough clean to remove any food leftovers. Then run a cleaning agent through the system — you can surely find one in your local supermarket.
6. Loud Cabinet Doors
Nobody likes cabinet doors producing a loud bang even when closed carefully. If they have glass panels as well, they will be accompanied by disturbing rattling. To fix it, simply attach special bumper stickers to the door's corners. They are very cheap and do a perfect job.
7. Loose Showerhead
A wobbling showerhead can be locked in place using expandable foam. It hardens fast and will securely lock it in its place. Keep in mind that the foam expands a lot, so just a couple of squirts will do the thing.
8. Clogged Drain
This is one of the most common DIY. The clogged drain is a result of hair and grease accumulating in the pipe. This can be solved by special chemicals or working with a plunger for a couple of minutes.
9. Loose Cabinet Knobs
If a knob is constantly used, it surely will go loose over and over again. If you are tired of fastening it, apply a thread locker to the bolt next time. If the knob will need a replacement, you will still be able to unscrew it.
10. Smelly Washing Machine
Odors in washing machines come from mold forming inside it. Luckily, there are special cleaning tablets for it. Just put one in a drum and run the washing cycle.