Winter seasons can be harsh. That's why you must prepare to keep warm and safe in your home. The conventional methods of keeping the house warm through space heaters, furnaces, boilers, or in-floor radiant systems suffice; but they tend to consume a lot of energy.
Thus, you should couple your heating system with insulation to ensure heat doesn't escape from the inside and cold air doesn't come in.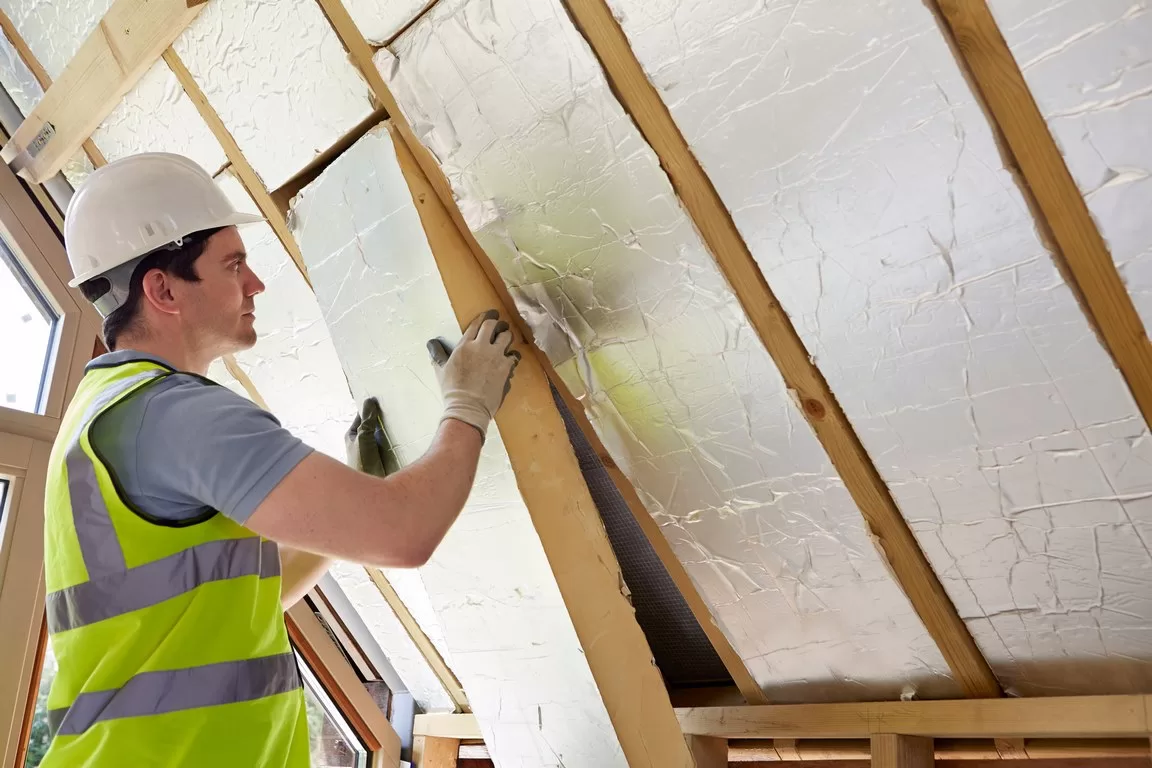 You'd want to insulate your home as early as possible, preferably before the winter begins. If you wait until the cold sets in, it may be challenging to bear the chilly weather. With that in mind, below are tips for proper home insulation:
1. Contact Experts to Do Your Home Insulation
Of course, you can undertake the insulation project on your own. However, some materials require expertise to install. The process can also quickly become exhausting, especially if you have numerous rooms to insulate.
If you get caught with time and leave some areas uninsulated, parts of your home will be cold during the winter. Therefore, your winning point is seeking professional help from experts, such as Raycore.com.
The experts can give a thorough assessment of your home, and they know best which areas need insulation.
The ones outlined below are crucial and shouldn't be overlooked:
Roof And Ceilings: Rain and ice fall accumulate on the roof, letting in the cold through the ceiling. Thus, you must insulate the ceilings and the roof.
Walls: The technicians can put up the outside- and inner-wall insulation to prevent coldness from slipping through cracks or gaps in the walls.
Floors: The cold that seeps from underneath can make it unbearable to walk around the house. Insulating the floors prevents heat leakage.
Attic: The attic typically has many drafts that can make your rooms quickly lose heat. So, you shouldn't forget to insulate it.
Most of these areas draw a lot of cold into the house during winter. Thus, having them well insulated helps ensure the house stays warm and cozy. Ensure you select reliable contractors with vast expertise in home insulation.
Quacks may do a shoddy job, defeating the purpose of insulation. Also, choose a contractor whose prices you can afford, given that the rates vary widely.
---
Read Also:
---
2. Select The Right Material
When working with the experts, look at the quality of the materials. Preferably, go for lightweight but durable materials. Ideally, the experts you work with should use products with high R-value per inch.
The R stands for the 'resistance to heat transfer.' The greater the R-value, the more insulation strength. If the material you choose has a high R-value, it'll sufficiently impede heat transmission.
Some common insulation materials include the following:
Foam Board Insulation: It has a decent R-value and is manufactured from polyisocyanurate (PIR), making it perfect for insulation. It's also heavier than other materials and more affordable. Additionally, it's best suited for a house with more structural cracks.
Spray Foam Insulation: It's the most commonly used material. It requires experts who know how to handle the edges and beams to ensure your home is perfectly shielded from temperature variations.
Another critical consideration regarding material choice is environmental friendliness. You wouldn't want to adversely impact the environment in the name of home insulation. Below are excellent examples of eco-friendly materials you can use.
Sheep's Wool: It can help ensure optimum warmth in your home because the compacted wool fibers create numerous tiny air sacs, making the outside surface immune to water, whereas the inside surface soaks up moisture. Aside from creating warmth, sheep's wool can keep your home cool during summer. The good thing is that if you can get wool locally, perhaps from neighbors who rear sheep, there's no special processing needed.
Recycled Denim: Old denim clothing can be reused in making heavy batts that can be fixed on your walls. But it may not be too practical, because sourcing enough denim for an entire home might be challenging.
Cellulose: Blow-in cellulose insulation is said to be the most cost-effective option for filling up hollow walls or attic spaces. It can perfectly fit through tiny gaps and conform around obstacles like pipes. It's also eco-friendly, given that it's manufactured from wood, recycled newspapers, office paper, cardboard, and other typical waste paper products.
Thermacork: It's developed from superficial peels of oak wood, which ensures you're using organic, reusable, and decomposable materials with no carbon footprint.
Some of these materials may cost you more, but they're better suited for home insulation because you'll be caring for Mother Earth.
3. Insulate The Water Pipes
When it's too cold, the water inside the pipes can solidify. As you may know, ice takes up more space than water in liquid form. Such expansion may burst the pipes, and repairing the defects may cost you a lot.
Therefore, insulate the water pipes before winter. Mark you, when pipes burst, your home could fill with water, damaging valuable fixtures and fittings.
Besides cold-water pipes, you may also want to insulate the hot-water pipes to help economize on energy bills since they'll retain heat optimally.
4. Seal Your Chimney
Chimneys are another culprit of air leakage from the interiors. They can carry out much of the heat you generate indoors, especially since warm air rises. So cover the chimneys to prevent warmth from escaping.
You can buy a chimney balloon manufactured with a unique laminate substance and blow it so it keeps out the chilly air. A precaution you must undertake is not to start a fire when you have the material on your roof.
5. Replace Your Windows with Double Glazing
Purchasing double-glazing windows is a worthwhile investment because it'll help keep your house warm. Mono-glazed windows lose a lot of heat through conduction.
Contrarily, double-glazed panes feature a layer of vacuum between the two glasses. A vacuum is a poor conductor of heat. Thus, heat escape through the window is minimized.
Moreover, double-glazed windows are sturdier and can withstand the impact and weight of ice, ensuring they don't break in the middle of winter.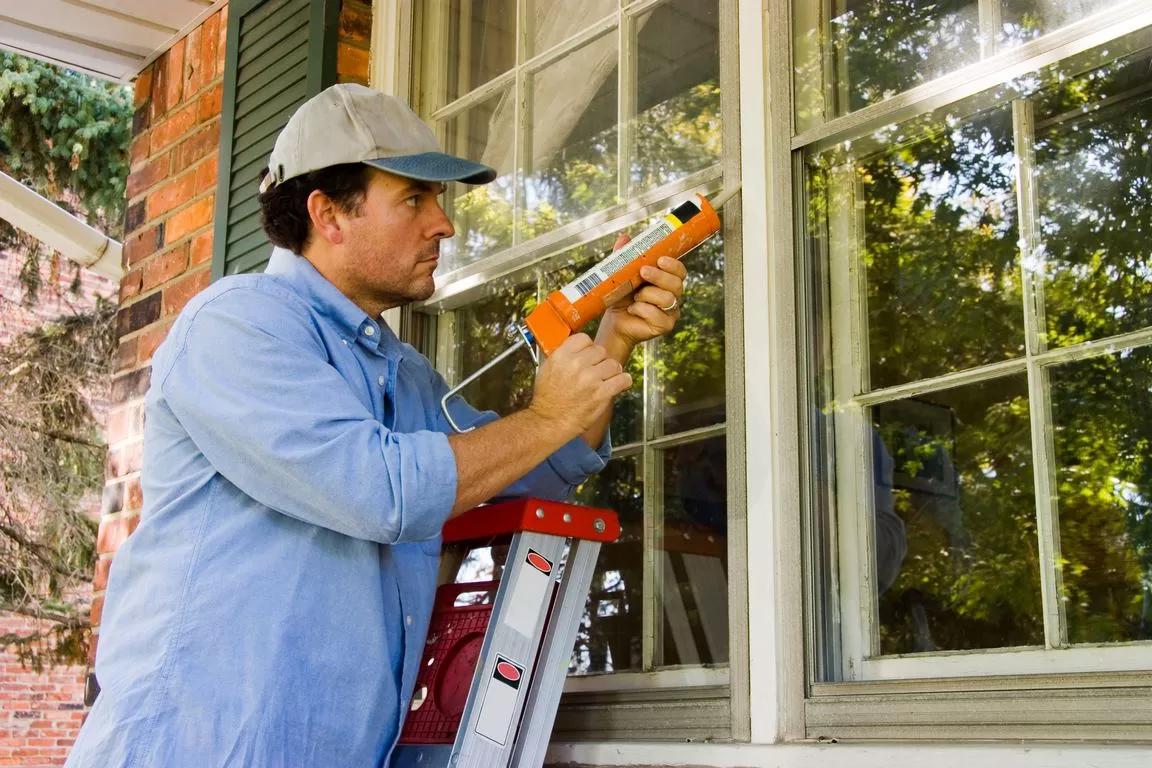 6. Seal Gaps and Fill Up Floorboards Around the House
Check for all the possible draught entries in your home, including the doors and the windows, and seal them completely. It'll help to ensure warmth is contained within the house. If you notice gaps in the window panes, use an adhesive to fill them up. Alternatively, you can use a sealant strip for your door cracks.
On top of this, insulate your floors, so the cold form beneath won't make the house very cold. So if you have wooden floors, conceal them using carpets. Or you can use a filler to help cover the floor gaps.
7. Use Heavy or Thermal Curtains
Even though you may love your beautiful sheer curtains, they aren't sufficient during the winter. Thus, use heavy drapes for your windows and doors to help keep the house warm and the cold at bay. Better yet, use thermal curtains, which trap heat inside and keep the cold air out.
8. Use Tin Foil Behind Radiators
You can block unwanted warmth loss from the radiators, especially the ones connected to the outside walls, by using warmth-reflective aluminum tin foil at the backside of your radiator. It reflects heat into the room instead of allowing it to leak through the walls. However, the trick doesn't work if you're using ordinary tin foil.
9. Close Unused Spaces
Leaving all interior doors open during the winter overworks the heating system because of the need to heat too big a space. So close the doors to all unused rooms to allow the generated heat to circulate within the intended areas.
10. Fix and Replace Used and Faulty Insulation
Insulation can wear out with time. It can happen when there's a lot of moisture underneath them, which leads to mold growth. Also, it can be a perfect hiding place for pests.
So fix the damaged parts if you've used your insulation for a couple of winter seasons. Or if the damage is too extensive, replace your insulation with a new one. It ensures that heat is properly contained.
11. Wrap Your Window Air Conditioners
The purpose of the window air conditioners is to keep the house cool when it's hot. However, since it's the cold season, you don't need the conditioners to run. Therefore, you can use an insulator to cover the conditioner if it's permanently mounted.
For temporary mounts, you can take it down and return it when it becomes warmer again. Heat and cold air may also flow through the gaps around the unit, so remember to seal them.
Conclusion
Insulating your home, the right way enables you to keep the warmth in the house while keeping the cold at bay. Since insulation can be laborious and tricky, it's advisable to ask for help from the experts.
Preferably, use high-quality eco-friendly materials to show you care for the planet and save on your energy bill. You'll ultimately enjoy the warm interiors when it gets unbearably chilly outside.