Faced with the challenges of today's world, modern insulation materials must do more than just help keep interiors warm or cool.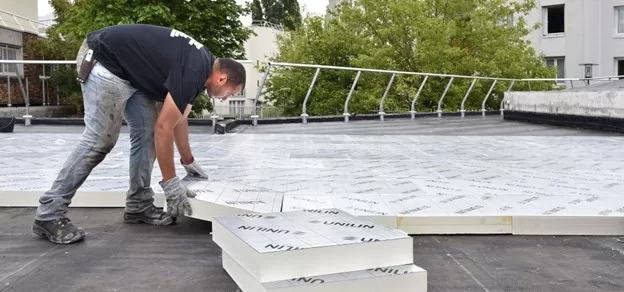 They need to help us fight climate change and curb our emissions. In light of this, besides improving the energy efficiency of buildings, good insulation materials should also be able to lower the carbon footprint of the construction industry.
That said, PIR solutions are increasingly helping contractors meet these modern-day requirements. Due to PIR's strong thermal performance, just a thin layer of insulating material is required, which has benefits for wall design, material transport, and installation.
PIR boards also provide improved durability and performance on the job site, ensuring ongoing client satisfaction. This is just a small peek into what these insulating boards can do. To learn more, let's explore how they are made, what their uses are, and how to choose the right boards for your project.
What Is PIR and How Does It Compare to PUR?
PIR (polyisocyanurate) boards are made by mixing polyisocyanate and a polyol blend and then reacting the mixture with a blowing agent to create foam. The foam is then molded into board-shaped panels.
That said, this type of board should not be confused with PUR. Although PUR (rigid polyurethane), which has been around for a while, is well recognized for its exceptional qualities and insulation and shares a chemical makeup with PIR, it falls short in terms of performance.
With a lower lambda value, PIR is the enhanced version that has excellent thermal conductive qualities. But most notably, these boards offer superior fire resistance. Compared to PUR boards, they can limit the spread of flames and reduce the smoke emitted.
PIR cools down and doesn't melt in fire situations, further protecting you. It can also endure temperatures of up to 250°C for brief periods of time, and over the course of many years of use, you can count on it to perform admirably at temperatures between -30°C and 90°C.
---
Read Also:
---
What Are the Main Benefits of This Type of Insulation?
Lower Lambda Values Mean Thinner Boards
PIR boards have a relatively low lambda value in comparison to other insulating materials (usually between 0.019 and 0.026 W/mK), which significantly reduces the thickness of the material needed. For instance, layers as thin as 40 mm PIR insulation can be used to achieve the U-value objective for external walls.
PIR boards are incredibly versatile to deal with because of their thin design. Up to a third less material needs to be transported, considerably reducing the number of CO2 emissions brought on by transportation. This lessens the project's environmental impact and presents the building industry with numerous options to lower its carbon footprint.
Easier to Handle
In addition to affecting shipping volumes, the thinness of the insulating layer also makes these boards exceptionally light (5 to 8 times lighter than other conventional materials like mineral wool). This not only means lower transportation emissions but also makes these boards incredibly simple to handle and install.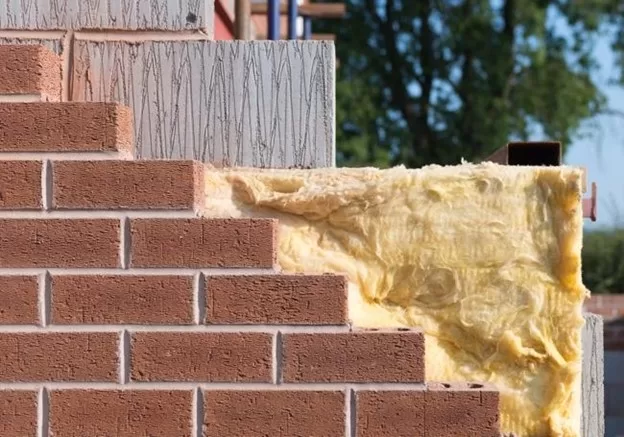 Installation is much quicker and less expensive as a result. Shorter screws are needed for thinner boards, increasing savings. Additionally, since the boards don't contain any fibers, installing them doesn't irritate the eyes, skin, or lungs.
Resistant to Moisture
The PIR boards' capacity to withstand moisture makes them a dependable and long-lasting solution for wall applications. Water cannot penetrate the closed cell structure of the foam. This ensures the material's long-term insulating value because it keeps its shape and does not sag over time.
PIR foam has a water vapor diffusion coefficient (=µ value) that is naturally high. As a result, it has a higher resistance to water vapor. However, the installation and storage guidelines must be followed. By doing so, these boards will be a future-proof solution for your wall projects.
How to Choose the Right Boards for Your Project?
Thickness
This type of insulation comes in different thicknesses from 25 and 40mm PIR insulation all the way to the 150mm boards as the thickest options. The appropriate thickness will depend on the specific application and the desired level of insulation.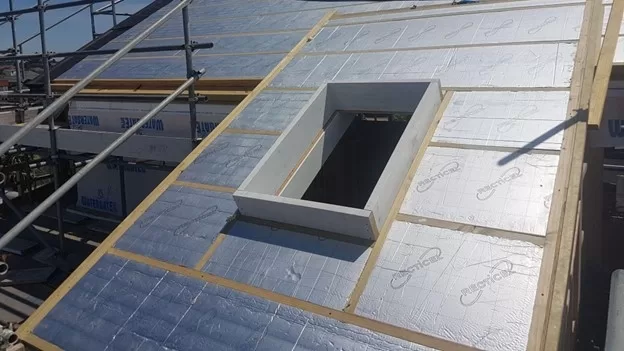 Also, don't forget to consider the available space for the insulation when selecting the thickness as well as the dimensions of the boards to ensure that they will fit in the space where they will be installed. That said, most 40mm boards on the market are considered multipurpose.
They are thicker than 25mm boards to offer more insulation while being thin enough not to take up a significant amount of space. As a result, they can be used in anything from external walls to flat or pitched roofs, floors, and timber-framed or steel-framed systems.
R-Value
The R-value of a material is a measure of its thermal resistance, and a higher R-value indicates better insulation Polyisocyanurate boards have an R-value of about 5.6 per 25mm of thickness. This means that a 25 mm thick board has an R-value of 5.6, while a 40mm PIR insulation board has an R-value of 9.
It is generally recommended to use boards with the highest R-value that fits in the available space, as this will provide the best thermal performance and energy efficiency. You may want to consult with a building professional or refer to the guidelines for your region to determine the R-value you need for your specific project.
It's important to note that the R-value of an insulation material can vary depending on factors such as the density of the material, the temperature of the surrounding environment, and the type of application. For example, the R-value of PIR boards may be lower when it is installed in an attic or crawl space than when it is installed in a wall cavity.
Brand
There are many brands that make polyisocyanurate boards, including Kingspan, Еcotherm, Quinn, Mannok, Celotex, and others. These brands are known for producing high-quality PIR insulation that is reliable and effective in insulating different parts of buildings.
Finding the boards that best suit your needs requires comparing products from several brands. You might also want to think about things like the insulating board's cost, toughness, and fire resistance.