Having a storage facility for your household items is becoming increasingly important today. From seasonal decorations to sports equipment and even extra clothing, having a dedicated storage space can help you stay organized, protect your possessions from damage, and save both time and money.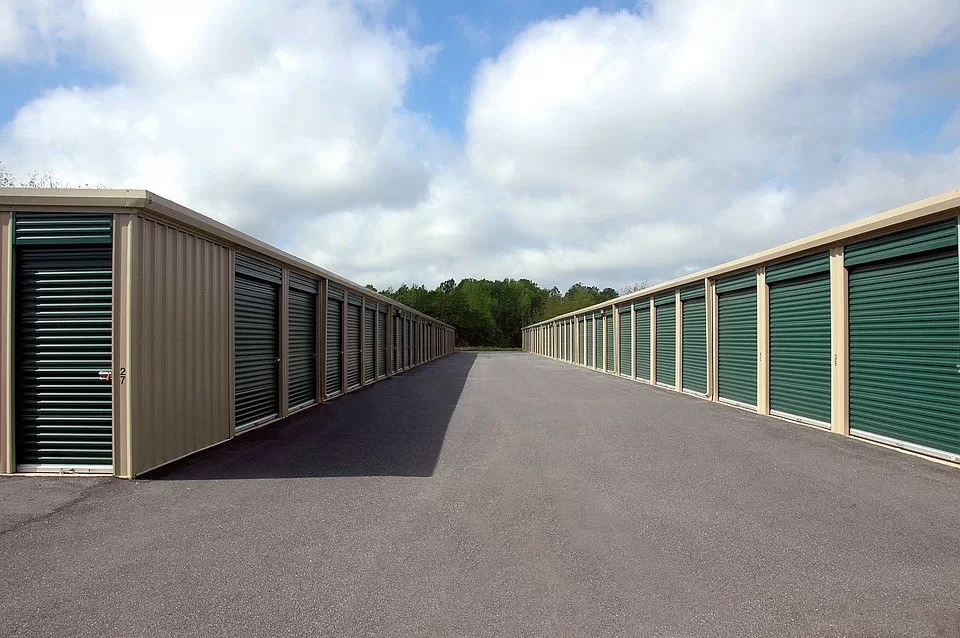 In the US, every state has a unique weather and climate pattern, which influences the need for seasonal clothing and decorations. And without sufficient storage space, these items may end up cluttering your home or even get damaged when unused.
In Birmingham, Alabama, the climate cycles gracefully through four seasons, each with its own distinct charm and challenges. While balmy summers may bring sultry afternoons perfect for sweet iced tea on the veranda, the muggy heat can also prove exhausting for those unprepared for the sun's intensity.
The winter snows usher in a hush of cold and a blanket of white that muffles the city in tranquil stillness, though the rains can turn roads treacherous and necessitate the use of heavy coats, gloves, and scarves for venturing outside. The temperate weather ensures residents are never kept from enjoying the city's treasures for long due to extreme temperatures.
For those wishing to effortlessly transition their wardrobes and activities between the seasons, a storage unit provides an ideal solution to keeping seasonal necessities safely stowed yet easily on hand whenever the next phase of Birmingham's pleasantly dynamic weather arrives. In this comprehensive article, let's discover the key advantages of owning a storage facility and why it is crucial for every household.
1. Easy to Access:
Renting a storage facility near your home provides you additional options to safeguard your belongings that are cumbersome to transport due to their bulk or shape. In cities such as Birmingham, Nashville, and Tuscaloosa, where weather patterns can be unforeseeable, it's crucial to have access to secure storage facilities for your valuable items.
Recently, a 2 to 4-inch snowstorm hit the city of Birmingham, Alabama, which is considered a rare occurrence. However, even this minimal amount of snow caused problems due to the city's hilly terrain, the wetness of the snow, and the lack of winter driving experience among motorists. Even though the snow melted quickly, it serves as a reminder of the unique challenges that winter weather poses in this otherwise rain-rich city.
In such a situation, having a storage facility assures you that your items are safe and secure from any potential damage. So if reliability and security are your priority, Metro Mini Storage has the perfect solution for you. It offers you one of the best storage Birmingham can offer, with secure, clean, and reliable self-storage units. You can get the peace of mind you need knowing that your belongings are safe and accessible anytime. The company offers several storage unit types, including climate-controlled units, at competitive prices.
2. Better Space Management:
Storage units provide a practical solution to manage items that take up precious space, including seasonal decor and bulky furniture. Decluttering your home elevates its aesthetic appeal and adds to its value.
Experience the freedom of having an organized abode and bid goodbye to the hassle of stashing away seldom-used items in various spots around the house. By streamlining your possessions, you are simplifying your life, promoting productivity, and enhancing mental wellness.
---
Read Also:
---
3. Increased Security:
Are you tired of worrying about your cherished possessions jammed into closets and garages? Look no further than storage facilities. With their innovative security measures such as CCTV systems and advanced locks, storage units are equipped to protect your items around the clock. Plus, nothing beats the peace of mind that comes from knowing your property is contained within a secure, gated facility.
But that's not all: storage facilities also offer additional benefits such as pest control and climate control. Climate-controlled units are ideal for delicate items like electronics, furniture, and antiques. And if you need to extend your storage time, these climate-controlled options are your best bet. Therefore, investing in a home storage facility efficiently keeps your possessions safe and secure.
4. Emergency Preparedness:
Unexpected emergencies can strike anytime, from devastating floods to brutal winter storms. When disaster strikes, storing your important documents and possessions securely can be a lifesaver.
You must keep a bag of essentials handy to quickly move your belongings to safety if necessary. Proper planning and preparation can help you act fast and minimize chaos. Don't wait until it's too late – ensure that your valuable items are protected in case of an emergency.
5. It Gives You Flexibility:
With spacious units, you can keep adding items as needed, making it perfect for storing furniture and occasional-use items. Several storage facilities offer an ever-expanding capacity while providing the flexibility to move to a larger unit without hefty relocation fees. And for those times when you don't need extra space, use self-storage units as a convenient place to store seasonal items like outdoor furniture and holiday decorations.
6. Easy Accessibility:
Unsurpassed convenience is just one benefit of utilizing a storage facility. Typically, these facilities maintain 24/7 accessibility granting you supreme freedom to obtain your goods when you see fit.
Several locations also present free pickup services and more extensive operating hours to amplify your experience. Say goodbye to worrying about strange retrieval times, as storage facilities nearby are the ultimate solution. Additionally, their online customer service ensures smooth account management and effortless booking of units.
Conclusion
As you can see, storage units offer a wide range of benefits. From protection to convenience and cost savings, they provide an all-in-one solution for your storage needs. Whether you are relocating or need extra space for seasonal items, investing in a home storage facility is the way to go.
Not only does it keep your possessions safe, but it also gives you the flexibility to expand. With various sizes and services, you can easily pick out a unit that best fits your needs and budget. So don't wait until it's too late – invest in a storage facility today!