Inflation is at a high, with reports suggesting that costs for services such as moving assistance will continue to rise several percentage points in the coming months. But, by booking movers now, you can still lock in a lower rate that will save you money.
By taking action now and booking your movers, you'll enjoy the peace of mind that comes with having a fixed rate for your relocation services. The cost of moving assistance is already on the rise, and it will only continue climbing as inflation has its way with the economy due to the COVID-19 pandemic.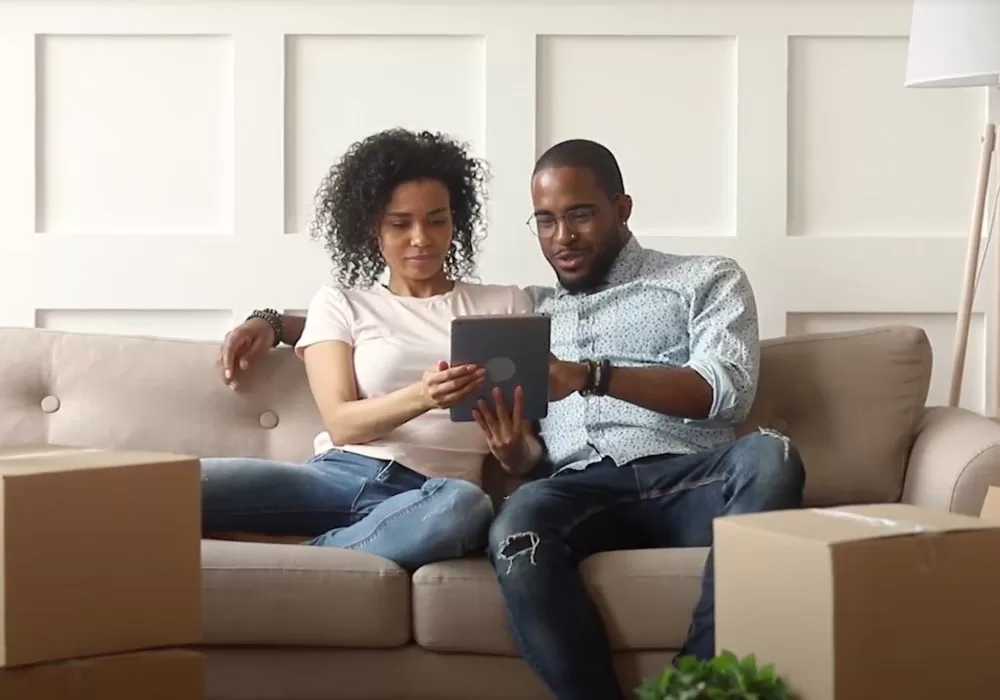 Learn more below about current moving costs, potential increases due to inflation, and tips for getting the best rates when booking movers near you.
The Economy as it Stands Now
While the economy is way better than it was at the height of the global COVID-19 pandemic, fall-out from stimulus checks, government spending, and the overall recession is still being felt.
Inflation has hovered between 4% and 9% in the past few months. To put that into perspective, the lower end of that range is half the inflation levels seen during the 2008 recession, while the higher end hasn't been seen since 1981.
All of this adds up to the fact that we are entering a period of high inflation, which means that prices of goods and services across the board will rise until the Federal Reserve can find a way to get them under control.
---
Read Also:
---
Current Moving Costs
According to information from Harrison Gough, a head moving specialist at MovingAPT.com, "Before inflation got out of control, people could search for cheap movers near me online and get quotes ranging from $500-$4000, depending on the complexity and size of the move.
Unfortunately, inflation has taken a toll on moving services, so those costs have increased 10% to 30% in the last few months."
Based on this information, those looking for the best movers at the lowest price can expect to pay $800 to $5,000+ for a local or long-distance move.
It is more than just the cost of moving labor and a truck driving up prices and making it harder to find the best (and cheapest) moving labor.
It's also moving services that are seeing an increase in demand as people look to protective services that allow them to move with less stress – and less interruption to their lives.
For example, costs for optional moving services such as packing and unpacking services, furniture assembly/disassembly, and storage solutions are on the rise.
The cost of packing materials is also increasing as companies adjust to inflationary pressures and supply chain issues. As a result, what used to be a minor expense is now becoming a significant part of your moving budget.
Potential Increases Due to Inflation
Experts suggest that inflation will continue to drive up the cost of services such as moving assistance, so those needing movers should book as soon as possible.
With peak, moving season around the corner, and moving costs projected to increase at least 10% around the same time, taking action now can save you money in the long run.
But what will become the most expensive part of moving – and can it be avoided? Experts suggest that fuel prices will continue to be a major factor in the rising cost of moving services.
So much so, in fact, that many believe the cost of affordable local movers in your area – who usually charge a flat rate fee rather than the per-mile rate reserved for long-distance moves- will increase significantly in the coming months.
And even with a good deal on mileage rates for long-distance moves, the weight of items transported can significantly cut down on fuel efficiency, leading to possible increases of up to 10% for large family homes or commercial moves.
The Hunt for Cheap Movers
While inflation is rising and wages are stagnating, there is a silver lining that can save you thousands on moving expenses – even in a tight economy. The trick is to shop smart and be aware of the best ways to save money on your move.
For example, moving companies cost less when you book services as a package rather than a la carte. So, instead of cutting costs by renting your own truck and hiring movers for the heavy lifting, look for all-in-one or bundle packages from licensed movers.
And with a bit of creative resourcefulness, you can save yourself the hassle and expense of buying brand-new boxes – something that becomes increasingly costly during a time of rising inflation.
A popular way to get cheap-yet-durable moving boxes is to scout out local grocery stores, liquor stores, and other retail outlets that regularly receive shipments in large boxes. Or, go the way of the digital age and connect online with the thousands of people who have recently moved and are offering used boxes for free.
To build on the off-peak and peak moving pricing strategy, opt to move in the middle of the month (weekdays are best) when most people are settled into their new homes and not relocating. You're likely to save money as well as dodge any surprises that come with an overly booked moving day.
And finally, look out for special deals or discounts from moving companies. Many reputable moving services offer discounts for first responders, teachers, students, and senior citizens.
You never know when a discount can be applied to your move, so it pays to double-check the fine print on any website or advertisement before you commit.
Keep Inflation Out of Your Moving Budget
Though inflation is going to cause prices to rise, there are ways to avoid paying full price for your next move.
Be sure to plan ahead and act fast – this way, you can save money on a budget-friendly moving package from a licensed mover. With the right research and savvy shopping, you can keep inflation from busting your moving budget.
Summary
Inflation is at a 40-year high, affecting consumer services such as moving companies the most. But cheap movers aren't impossible to find – if you know how to look.